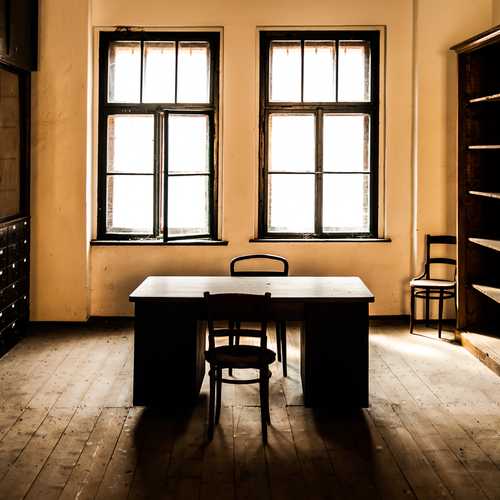 You need a good place to concentrate?
My son closes his bedroom door in his apartment and puts on headphones to study. My daughter likes to study in the laundry room. Perhaps it is the idea of getting two things done at once or the whir of the machines that block out distractions. However, they all need a few other options for good places to study. Fortunately, there are quite a few places to study on and off the
FSU Campus
The most obvious place would be one of the three libraries. Check the hours before settling in; they often extend hours as students are preparing for finals:
Dirac Science Library – has over 800 seats and a number of private booths…oh and a Starbucks.
Strozier Library – Students can reserve a study room ahead of time through the library website.
Goldstein Library – This library closes earlier than the more popular libraries. 8 am-7 pm Monday-Thursday, 8 am-5 pm Fridays, and closed on weekends. The best part may be the free coffee.
Health and Wellness Center: Upstairs there is seating at the windows. It is quiet but works well when studying alone or with a group.
Dodd Hall – This building has the ambiance of a church, both serene and scholarly, and is located on campus on Mt. Diffenbaugh.
William-Johnson Building – Offers Ace tutoring, but there are also areas to study or work. The winding corridors and hidden nooks offer the silence needed to study or complete that long paper.
Landis Green – When the weather gets nice, grab a blanket, and do your work outdoors.
Honors, Scholars, and Fellows House – Although this is meant for students in the Honor's College, aren't they all honor's students?  There is no secret code to get in and it has large open corridors, couches, and desks.
Student Life Center (SLC) – has plenty of couches, tables, and chairs so you can spread out. You can also go upstairs to the movie theatre and you'll find a set of balconies with tables and chairs. The SLC also houses The Grindhouse that offers coffee and snacks to keep your brain focused.
Dorm study lounges – each dorm is equipped with a study room on each floor. If you have a friend that lives in Landis or Gilchrist Halls, there is a floor devoted to studying and bridges the two dorms together. There are at least four tables available with many seats.
Off-Campus
Many apartment complexes now have study lounges; some on each floor. This may be a priority before signing a lease.
All Saints Cafe – on Railroad Street is open from 10 am to midnight!
Black Dog Café – located on Lake Ella has free WiFi, an outdoor patio, and serves food as well as beverages.
Greenwise Publix – not just a great grocery store on W Gaines Street, but they also have a great study room upstairs.
The Sweet Shop – right on the edge of campus (near dorms) has outlets and free WiFi. The only downside, depending on how you look at it, is the constant temptation to purchase pastries.
Starbucks on Woodward – Plenty of caffeine on hand.
Cascades Park – This may sound odd, but some students find it peaceful and removed enough from campus distraction.
Domi Station – on Railroad Ave. is a non-profit startup incubator and coworking space. It is not open to the public; you have to obtain a membership. Check their website for prices.
The sorority and fraternity houses have a room dedicated to getting work done/studying (known as the Study Room). This might be a nice alternative to Strozier during finals week or when the library is super busy. Sororities often keep track of study hours, which have to be met each week, depending on your GPA. There is an app that allows you to track hours through the location on your phone. It is important to make sure that they get a list of those places, just in case you show up to a coffee shop to study but the app has not designated it as a study spot. And if studying alone isn't cutting it, here are many tutoring options on and off-campus.
During these unprecedented times when going out to study may not be the best option, students might want to consider studying with a "guide." Chegg Study is a great tool for help with homework. Learn from step-by-step solutions for 2,500+ textbooks in Math, Science, Engineering, Business, and more. Also, get answers in a pinch from experts and subject enthusiasts for your courses, 24/7. Stay ahead in your classes with Chegg Study for $14.95/month or $99.95/year.
Pass on these great tips, tell your friends and like us on Facebook, Instagram, Twitter, and Pinterest. Find out more about how to use HaveUHeard as a great resource. Sign up for other great tips at haveuheard.com.