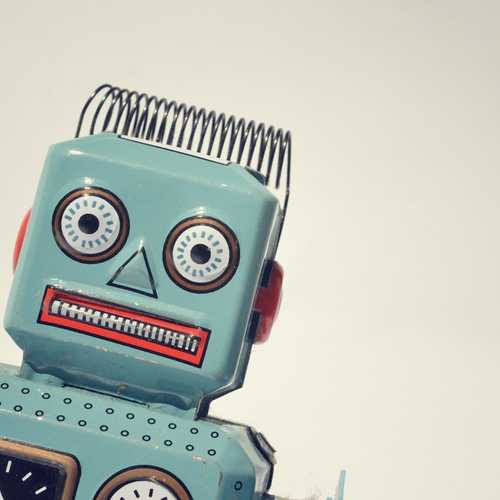 Check out those 'Noles
This is what we call entertainment, I'm going to go out on a limb here and tell you flat out; I wasn't a sports fan until my daughter became a Seminole. That said, I still don't know the difference between an interception and an airball, but I know I've heard those terms while dressed in my garnet and gold watching live football and basketball. The excitement can't be beat. And if you can't get to the stadium for a football game; I'll give you a pass on those blistering hot days, as there are plenty of sports bars in Tallahassee that will provide the same exhilaration. Get your chopping arm in shape and go Noles!
More than Football
If a movie night is what you are looking for, head to:
AMC Tallahassee 20 – There are, as the name says, 20 movies to choose from; all in fabulous reclining chairs with reserved seating.
Regal Governor's Square Stadium – 12 theaters located at the mall. They even have an IMAX theater.
CMX Cinemas Fallchase – Recently opened. Reserved, oversized, reclining seats and state-of-the-art movie viewing amenities. Guests can enjoy their full-service restaurant or self-serve yogurt bar or concession as well.
Movies 8 – is the place to go for discount tickets for second-run movies.
All Saints Cinema – For something a little more quaint and offbeat or for foreign and indie movies.
Student Life Cinema – located right on the FSU campus, is student-run and shows independent, foreign, and classic films. Very Cool.
For bowling-type entertainment, there are three bowling alleys. Capital Lanes is a 40-lane bowling alley that also has an arcade and laser tag.  Seminole Bowl is a 24-lane bowling alley with cosmic lighting. They both have a bar and grill.
Of course, since Tallahassee is our state capital, there is some history to be found as well. Perhaps a visit to one of the museums might be your family's style of entertainment. Check out the Florida Historic Capitol Museum in a historic government building with political artifacts, photos, and interactive exhibits or the Goodwood Museum and Gardens house where you can tour a grand 1830's private residence on a beautifully landscaped estate.
Nature Entertainment
There is another old house worth checking out as well located in Alfred B. Maclay Gardens State Park at 3540 Thomasville Road. The grounds are impressive and there are biking, hiking, nature trails, swimming, fishing, and boating; all for a very nominal price.
If you are up for a 15-20 minute drive away from campus via car, check out Cherokee Sinkhole, a hidden gem in Tallahassee. It is a beautiful sinkhole lake just outside of Wakulla State Park. There is a rope swing going into the water and is great for a day of swimming/tanning. You will have to take a trail through the forest to get thee, but it is an easy walk and mostly shaded. The fee is $4 per car for parking for up to 8 passengers.
Florida Cavern State Park in the Florida Panhandle in Marianna is the only cavern system in Florida open to the public. It is pretty interesting.
If You're Feeling Adventurous
The FSU Reservation, located at 3226 Flastacowo Rd. is another park that offers access to Lake Bradford for swimming, kayaking, and canoeing. Note: Upon entrance, if you're not an FSU student, it is $3 and they do not take credit cards. The park's newest additions include the High Challenge ropes course and climbing wall.  And if you are feeling like you just want to get out of town for a few hours, take a 45-minute ride to Thomasville, GA.  The ride itself is pretty and the town is charming. There are great little shops and restaurants; my favorite being Jonah's Fish and Grits.
Looking for more entertainment adventure? Check out Providence Canyon State Park located in Lumpkin, Georgia, less than a two-hour car ride from Tallahassee. It is a perfect place to hike miles of sandy nature trails and see beautiful red canyons. Just leave those new sneakers at home, substituting running shoes that you don't care about because the red clay will stain and there are wet areas throughout the trails.
Some students (and their families) like to take a break by visiting Amelia Island in Fernandina Beach or St. George Island. Both are beautiful and great places to relax and recharge.
This can make for fun evenings too:
Bird Aphrodisiac Oyster Shack – They have 2 events that everyone gets excited for EVERY Thursday –  Karaoke starts at 9:30 and Wednesdays are Comedy Night from 9:30 pm-11 pm. The Brass Tap-Midtown Tallahassee on Thomasville Road has Karaoke brought to you by DjRah is from 9:00 pm-1:00 am every Thursday.
One of our new favorites is Tomahawks 31 Axe Throwing.
And, of course, just sharing a meal is always nice.
Pass on these great tips, tell your friends and like us on Facebook,  Instagram,  Twitter, and Pinterest. Sign up for other great tips at haveuheard.com. New to HUH, here is how to use the site.