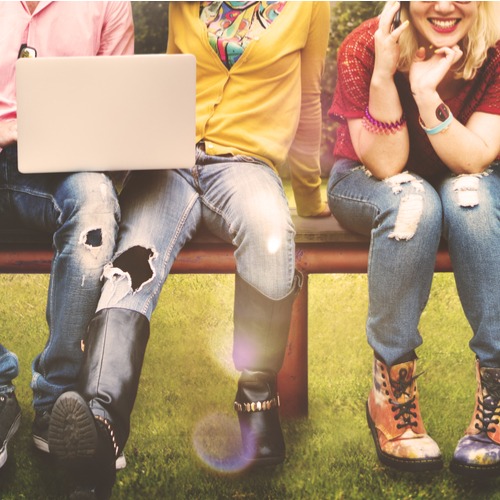 Then Transfer to FSU
Some students may not be ready for a big university, but want the excitement that goes along with it. For this reason, many students choose to start their college career or even just take some of their classes at the local, much smaller, Tallahassee Community College, which is located about 3 miles from FSU. TCC's classes are definitely smaller than those at FSU and tuition is less.
FSU offers a collaborative program to help students get their A.A. degree from TCC and transition to the university. If students enroll in the TCC2FSU Program they will benefit from individualized advising provided by TCC and FSU advisors. Students can also apply for special TCC2FSU scholarships.
Some students choose to live in off-campus housing near FSU (see our blog about Off-Campus Living), often with FSU students, so they can participate in the Nole excitement. Others choose to live at Southgate, a private dorm practically on the FSU campus. Southgate is filled with both TCC and FSU students and has its own meal plan.
TCC students can participate in many FSU activities and many do. However, girls cannot rush a sorority until they are fully enrolled at FSU. Boys, officially, cannot rush a fraternity either, but some frats are more lenient about this and will take a few TCC students (this is referred to as dirty-rushing, but you didn't hear it here.) FSU Campus Recreation passes are available for purchase per semester for TCC students as well.
TCC is quite close to FSU, but walking is not advised due to traffic on the bigger roads. There are buses that stop right in front of Southgate that shuttle students to and from TCC. Tallahassee's local bus service, StarMetro, operates bus service to TCC's main campus.
Some students go to TCC for their first semester of college knowing they are already accepted for January to FSU. Others will have to reapply to FSU after showing success at TCC for a few semesters. It is recommended that students contact FSU's advising to make the transition seamless. When you are ready to move from college to university, there are guidelines specific to transfer students that can be found here.
Not every student takes a direct route to become a Nole. Many students spend a semester, or even a few semesters, at TCC before transferring. It can be a great way to start college and still be a part of the FSU community.
HaveUHeard offers real information like this to help you have the best college experience possible. We glean great tips from our own experience and the experience of real parents and students from the schools we present. Pass on these great tips, tell your friends and like us on Facebook, Instagram,  Twitter, and Pinterest. Sign up for other great tips at haveuheard.com. Are you new to HaveUHeard? Here is how to best use the site.