HaveUHeard.com includes links to third-party websites and advertisements for third-party products and services. Product and service-specific opinions mentioned within the content of our blogs are entirely the opinions of the HaveUHeard.com team and its staff. It is our hope that you will find value in the products and services these third-party organizations represent, and patronize these businesses. Such advertising and marketing partnerships help make our efforts at HaveUHeard.com possible. Thank you for your support and ongoing interest. For additional information, please read our full HaveUHeard.com Disclosure Statement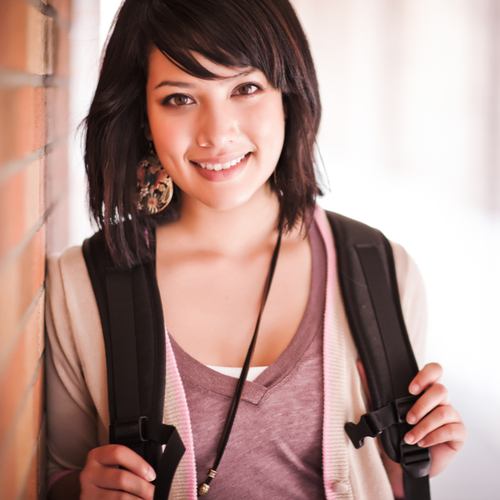 Here Are Tips & Tricks On What to Wear
If you are planning on going through recruitment at FSU, we have all the tips and tricks on what to wear to ensure you are prepped for the week. Florida State University hosts its recruitment in Fall from August 16th to the 23rd. Registration for recruitment opens up in June. Make sure you schedule your summer plans around recruitment because you will have to come to school earlier than other students. Luckily, FSU allows students to move in their dorms a week in advance – the day before recruitment orientation. Most apartment complexes can be slightly hesitant allowing you to move in early so contact your complex ahead of time to establish a move-in plan.
*Note: This year, 2020, things will work a bit differently due to the ever-changing nature of COVID-19 regulations. Fall 2020 recruitment plans include both virtual and in-person options. Orientation and Scholarship will talk place virtually on August 13, 2020. Bid Day will be on August 23, 2020, whether virtually or in-person. Other dates will vary depending on the recruitment option you choose. Check out your options, safety guidelines, and be sure to complete the appropriate asynchronous virtual content before August 16th. For those of you concerned about in-person events be aware that social distancing guidelines, a maximum of PNMs per event, masks, and appropriate sanitizing will be in place.
Though we won't be with you during the process, you'll have a recruitment counselor who is referred to as your Rho Gamma. This woman has gone through recruitment from your side so it is sure to have plenty of advice should you need it. Always remember that Rho Gamma's are there to help YOU! If you ever have any hesitations or concerns they are the perfect source.
Prior to the start of recruitment, on August 15th, you'll need to attend a mandatory meeting on campus where you will be dubbed a Potential New Member (PNM). While a majority of the meeting will teach you about Greek life at FSU, you'll also have time to get acquainted with your Rho Gamma and your group who you will start recruitment with, which is typically coordinated alphabetically. This meeting does last a couple of hours, so plan on bringing snacks and water with you.
Though you will be introduced to recruitment at the pre-meeting, we want to provide you with a rundown beforehand so you have everything you need for the week and there are no surprises on day one.
Round 1 – Scholarship Round
Round one is your first official introduction to the Panhellenic community. Round one is known as the Scholarship round and this takes place during the first two days of recruitment. Throughout the Scholarship round, you will have the opportunity to visit all 17 chapters one time. They break it up into two days so you will visit 8 chapters one day and 9 chapters the next. When visiting each chapter, each round only goes on for 20 minutes. Throughout these 20 minutes, chapters will most likely have the president introduce themselves, and then the chapter members will want to start talking to you right away considering there is such a shortage of time. The women recruiting potential new members have one objective and that is to see if they can picture you in their sorority. They try to get to know you as much as possible to see if this is the best fit for everyone. It is important that PNM's really express themselves, be yourself, and allow these girls to see your personality. Once you have visited the chapters, you will meet with your group, log on to a computer and rank the sororities from highest to lowest- 1 being a perfect match for you and 17 being a sorority you did not click with.
What to wear: Nice shorts or skirt paired with a panhellenic provided shirt. Wear comfortable shoes, can be either sneakers or sandals. This is your time to show your style! 
Outfits: Amazon   Lulus   Princess Polly   Red Dress Boutique
Shoes: Lulus Revolve   Nordstrom
Jewelry:  Princess Polly     Baublebar
Round 2 – Investment Round
Round two is known as Investment Round and also lasts two days. From now on, you will only be visiting the chapters that have invited you back to their house. Once you meet up with your group, your Rho Gamma will provide you with a list of chapters you will be visiting that day based on the mutual decision process. The rounds these next two days last 30 minutes each, and I believe that in most people's cases, this is the most important round. The rounds typically start off with a quick presentation from the chapter explaining what you will be paying for if you join that specific sorority. Be prepared with a safe place where you can put important papers because each house will give PNM's a document stating all financial obligations (known as dues) you will have to deal with if you join the chapter. Dues are different for every chapter so it is very important you ask the right questions regarding financial information to know that it is the right chapter for you. Once the money talk is over, get your talk on and try to find similarities with the women that are recruiting you! After visiting your chapters, you'll head back to your group again and rank the chapters you have.
What to wear: Wear your cutest sundress or grab a romper/jumpsuit with nice sandals/platforms.
Outfits: Francescas    Shein    Lulus   Lulus 
Red Dress Boutique   Princess Polly   Princess Polly
Shoes:   Nordstrom Rack   Lulus    Nordstrom
Jewelry:  Nordstrom    Bauble Bar
Round 3 – Leadership/Service Round
Like round two, you'll receive a list from your Rho Gamma on the houses you will visit throughout the next two days. This round is my absolute favorite- although I may be biased because I am the Philanthropy Chairman for my chapter. The third round lasts for 40 minutes and the chapters start off by presenting their Philanthropy to all PNM's. This is also a time to see any and all leadership opportunities that you can potentially get involved with. I think this round is so important because it allows you to see the depth and passion of a chapter. It also allows you to relate to women on a more personal level. As a PNM, It is important that you trust the process and let your guard down. Yes, this is an unusual process, but take the time to bond and share your passions with the women you are recruiting. This time should be very meaningful and allow PNM's to know a lot more about the chapter and what is important to them. After visiting your chapters at the end of day two, you'll head back to your group again and rank your remaining chapters.
What to wear: For this round, I would recommend wearing a nice but not too fancy dress, romper, or jumpsuit with wedges or platform sandals. You want to slightly upgrade from a sundress but considering you will still be walking extensive amounts make sure you are cute and comfortable. 
Outfits: Show Me Your Mumu    Revolve    Lulus   Planet Blue   Red Dress Boutique
Shoes:  Nordstrom Rack    Revolve    Target  Nordstrom
Jewelry: Nordstrom   Baublebar   Baublebar

Round 4 – Sisterhood Round a.k.a. Prefs
SIsterhood round is the last and I would say one of the most important days of recruitment. PNM's will have three remaining chapters. This is your last time to shine and it only lasts one day. This round is 50 minutes and is unlike any other round. The sisterhood round is extremely meaningful- sisters share personal stories about how their chapters have changed their lives. This is an in-depth look into what the chapter is really like- many PNM's and sorority sisters have very deep emotional talks that end in tears (happy tears, I would hope). This round is also so special because chapters will typically share some of their ritual secrets with you. As a PNM, it is important to ask any last questions you may have, whether it's about friendships, events, memories, or even concerns. At this point, it is up to the PNM to see where their connection is deepest, and where they ultimately see themselves the most. When I went through sisterhood round as a PNM- I remember leaving the house thinking "wow, I would love to surround myself with these amazing girls throughout college"- find where you belong. Following the end of the day, you will rank the three remaining chapters you have. While your results are important- the sororities also have their own special way to determine what girls they believe will best fit their sorority. You get a chapter back if it is a mutual liking.
What to wear: Cocktail dress with high heels
Outfits: Planet Blue   Planet Blue   Princess Polly
Shoes:  Lulus   Nordstrom   Bloomingdales
Jewelry:  Nordstrom   Baublebar   Baublebar
Bid Day
Drum roll please because this is the day that every PNM has been waiting for!  Today, you'll receive your bid card for the chapter you will spend your undergraduate years building a connection with. This is a very fun and exciting day. You will start off by going to the FSU Basketball stadium and meeting with your group and your Rho Gamma. Throughout the recruitment process, your Rho Gamma is not allowed to tell you what chapter she is in. While anxiously waiting to know your chapter bid, the Rho Gammas typically will go on stage and do a fun performance revealing what chapter they are in. Next is the fun part, your Rho Gamma will instruct you to close your eyes and look under your chair… There will be a colored shirt with your chapter's name on it. You finally have a bid for your chapter!  You will start seeing other women around the room with the same colored shirt as you. They will have you all split up into chapters and then you run home to your sorority house. Once you get to your new house, a celebration awaits! You will be paired with a member of the sorority and you will get to meet your new sisters, eat food, and start a new chapter to your life. 
What to wear: You'll receive a shirt once you meet with your group, so you can arrive wearing any shirt you want. You can pair with shorts and sneakers or sandals for the remainder of your day with your chapter. All shirts are different so keep in mind when selecting undergarments. 
Outfits: Lulus.    American Eagle
Shoes: Revolve      Amazon    Nordstrom Rack
Avery Hinchman, FSU Intern
Alexandria Johnson, FSU Intern
Madison Stutman, FSU Intern
Find more great outfits, shoes, and jewelry at the stores below. We hope you will look them over.
Pass on these great tips, tell your friends and like us on Facebook, Instagram, Twitter, and Pinterest. Find out more about how to use HaveUHeard as a great resource. Sign up for other great tips at haveuheard.com.