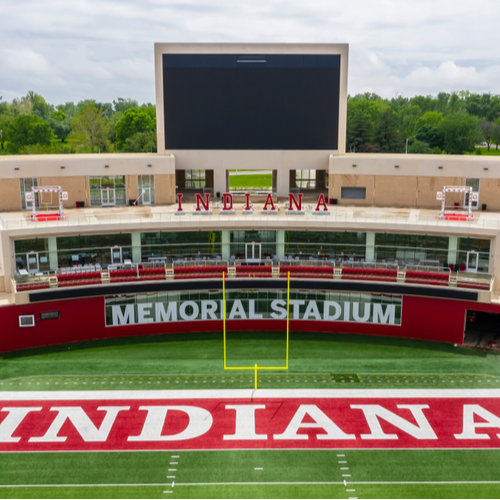 Accepted, here's what you do now, new Hoosier!
For those of you who have been accepted, and are lucky enough to be a future Hoosier, congratulations! It is great to be a Hoosier for so many reasons. You can now take that sigh of relief that a decision has been made and then take a look at our list of what to do next.
IU Bloomington releases early admission decisions in early October. Students will receive a response no later than January 15th if they completed an application by November 1, 2019. If students submit a completed application by February 1st, they will receive a response by March 15th. Any completed applications after February 1st will be considered on a space available, case by case basis.
First, this may sound silly, but check your admissions letter for accuracy regarding their name, entrance term, address, residency status, and major. If any changes need to be made, it needs to happen as soon as possible. At this point, if you haven't already seen IU's beautiful campus, now is the time. Schedule a tour on a preview date or whenever you can. Once you step foot on campus, the final decision will be as good as made. All official IU communication will be sent via email so be sure IU has your student's most recent email address. I put mine as a backup email to be sure we didn't miss anything. (Eventually, they will get an IU email too.)
Be sure to confirm the following:
Log in to Atlas to complete checklist items.
Set up your IU email account.
Reserve your seat in the class.
Connect with other Hoosiers.
Attend A Red Carpet Day.
Apply for housing.
Sign up or New Student Orientation.
Grant third-party payer access to parents.
Submit your immunization records.
Arranged for any final transcripts and scores (AP, IB, AICE, CLEP, and transfer credits) to be sent to OIS.
All new students are required to attend an orientation which is where you will register for your first semester classes. Starting in mid-March, the Office of First-Year Experience begins sending out invitations to New Student Orientation to students who have paid the $100 enrollment deposit. Don't forget to make your reservation as soon as you get your official invitation, as spots go fast. Get that FAFSA form started if you did not already do so when the application opened up. You can check out our blog on FAFSA.
Most undergraduates are required to live on campus their first year. Living on campus is one of the best ways to find a community of people and start making friends. We recommend that all new students apply for housing as soon as the housing contract and application are available on the RPS website—this is typically in February for the upcoming fall semester. Your housing preferences will be given priority based on the date your application is received. The housing application fee is $200. Please read all contract terms and conditions carefully, especially in relation to cancellation.
Check for any holds on your student's account. It could be the simplest thing, but there is nothing worse than going to register for classes and not being able to because of a simple thing that could have been fixed earlier. Check out our blogs on Housing and Meal Plans for many more helpful details. And, don't forget to make sure you check out our blog on Your Legal Rights With Your Student before they leave.
Pass on these great tips, tell your friends and like us on Facebook, Instagram, Twitter, and Pinterest. Find out more about how to use HaveUHeard as a great resource. Sign up for other great tips at  haveuheard.com.