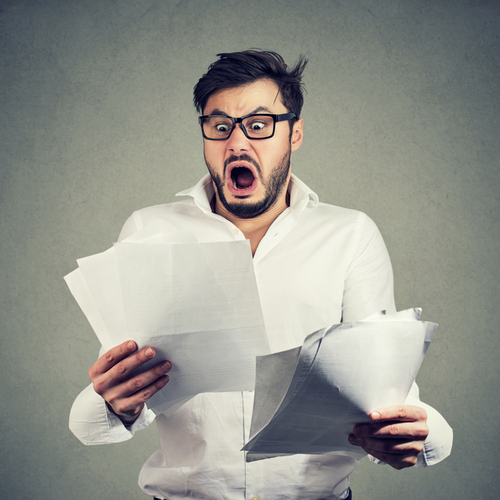 HaveUHeard of These Fees?
There is no denying that college tuition, itself, is a huge expense; however, on top of the cost, HaveUHeard that some classes have extra fees that may or may not be covered by some scholarships or prepaid programs? Costs of online courses are usually equal to tuition plus a distance learning fee. Distance learning fees are authorized by the Indiana statute. Fees vary by program, depending on specific costs of curriculum development, technology tools, and course mentors. Each program's fees are examined annually and adjusted up or down accordingly, on a cost-recovery basis.
Not only are there fees that are automatically due just for attending the university, but there are also additional fees associated with certain classes as well. For example, if you are enrolled in an online course, you will be required to pay an additional per credit hour fee depending on that class. These additional charges can sometimes be quite high over the actual tuition fee. There are also fees associated with taking classes that require computer lab use (yes, even if you have your own laptop and don't use the school computers). These are what we refer to as auxiliary fees that many students, and their parents, are always surprised to learn about.
In the state of Indiana, a program called "15 to Finish" which is more of a public relations message encouraging kids to graduate college on time by creating awareness that students who take 15 credits each semester are more apt to finish on time. Under Indiana law, the following credit hours count towards excess credit hours: Failed courses, hours dropped after the University's drop/add period, courses from which a student withdraws. As an example, if your student had 2 excess hours, they would be charged 2.2 x the current base tuition rate. That now changes to 120% which will lower the charge.
If you have financial aid that pays your entire cost of attendance and it gives you a refund check for the remaining unused balance, you may never be aware of the additional fees you're being charged. For a detailed breakdown of tuition and fees, visit the tuition and fee statement on IU's student portal.
Pass on these great tips, tell your friends and like us on Facebook, Instagram, Twitter, and Pinterest. Find out more about how to use HaveUHeard as a great resource. Sign up for other great tips at haveuheard.com.