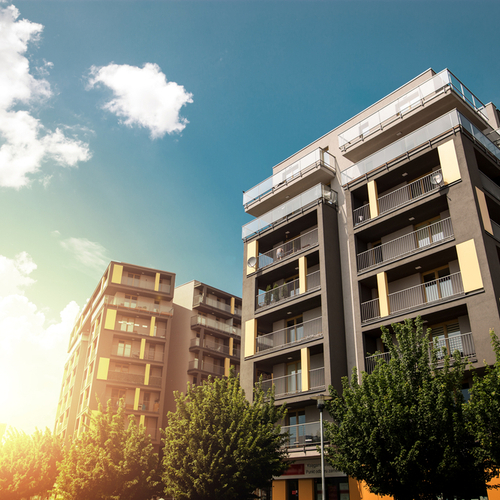 Here are Our Most Favorite Apartment Tips on Rentals
Rentals, it is the future. Neither one of my girls or their friends stayed in the dorms beyond their freshman year. The choices are plentiful. Below are some of the more popular apartment complexes students live in near IU. Some provide buses to campus (which can be important since parking on campus can be a nightmare), some have facilities that rival a fancy hotel (pools, hot tubs, volleyball courts, lounges), some provide reserved parking spots for a fee, some are gated and provide constant security, and all have various options from studios to 4 (even 6) bedrooms. Prices vary and generally go up slightly each year.
The rent for many complexes depends on how early in the year you sign a lease. Most will also help find a student to fill a vacant room if need be. Wi-Fi is generally included in rent, but utilities are not always included or provided up to a specific amount with the overage charged to each occupant. Be sure to check all these things before making a decision on rentals. We tried to stick with the important things like security and furniture, rather than tanning beds and lit volleyball courts if you know what we mean, but some of the amenities are pretty impressive.
Most college apartments are built quickly and inexpensively. And it truly is a hot button for many parents as they go to help their students move in. It has been our experience, as well as other parents and students, that there can be mold, insect, and water issues. Our recommendation is your student and you, as the parent, do a search in either the university parent page or current yelp postings on whether there have been complaints. Apartments paint over the mold so you may not see this issue when touring the apartment building. Make sure you take time-stamped photos when moving in and also when moving out as apartments will try to bill you for damage that may not exist. (and read our blogs College Apartments- You Need to Know This and  Making Sure You Get Your Security Deposit Back.
Generally the further you get from campus, the less expensive the rentals are. Of course, in my daughter's case, she made up for that in parking tickets. which is why it might be wise to stick close to campus as they won't need a car or won't need to use it often. Location and security were amongst our top priorities.
One of the biggest hot buttons for parents is when to sign a contract for rentals. Some apartments that have vacancies will offer reduced rent, often lower than what students who renewed early are paying. Some apartment rentals are offering price adjustments; others will tell you it is solely for remnant space meaning more single rooms available. When to sign is a matter of supply and demand. Some of the more sought-after apartment rentals may only have single or double spaces available so if your student is looking to live with three other friends, it may not be possible to sign at the apartment of their choice. Try to resist moving in "as is" even though you really want your student to move in on a specific date. "As is" can mean old food left in the sink, on counters, filthy conditions, and damage to the apartment.
Most of the downtown apartments are clustered near Walnut Street and Kirkwood Avenue. This is a central location close to campus and the stadium, as well as being near the most popular bars and restaurants. The location is right and the prices are high. Some students consider these listings some of the best in town.
Bloomington apartments to the north-side are known for their proximity to the stadium. You can be as close as five minutes to your next tailgate. The IU pool, soccer field, and fraternities are nearby.
Brownstone Terrace – Located on Brownstone Drive,volleyball court and pool area make this a nice option.
Terra Trace – Located on East 14th Street and priced right.
Evolve Bloomington – Located on North Dunn Street, all the extras all included. Health and fitness center, indoor basketball court, outdoor courtyard, and yes tanning beds.
Apartments on Bloomington's south-side neighborhoods are a bit quieter a bit farther away and some even a bit cheaper. These apartments are nestled in the suburban streets of Bloomington.
Bloom Apartments – Located on South Adams Street, with 1BR, 2BR, and fully furnished options available. Pets welcome for a fee and Bark Park available.
Canadian Apartments -Two locations on West 1st Street, the price is right.
CitySide Apartments – Located at 250 South Washington Street, and a bit closer to campus.
Pass on these great tips, tell your friends and like us on Facebook, Instagram, Twitter, and Pinterest. Find out more about how to use HaveUHeard as a great resource. Sign up for other great tips at haveuheard.com.