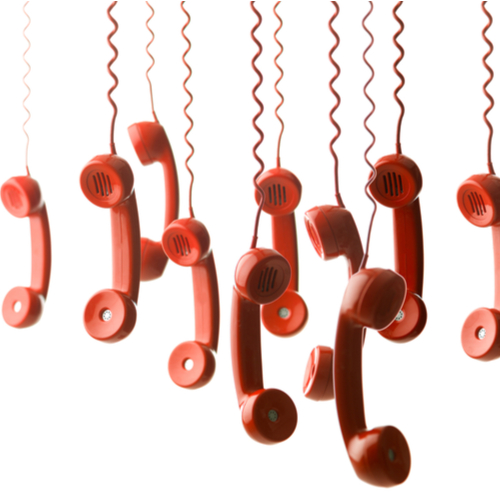 …When You Need Answers, You can Call!
When you have a University-related question, sometimes the hardest part about this is not knowing who to call. At IU, there are so many different departments, it can oftentimes be confusing when it comes to where to call and who will help you. I swear I have spent hours on the phone just getting forwarded from department to department trying to get a simple question answered.
Over the years there have been only a few times that I, as a parent, have felt the need to call the campus to resolve an issue. Generally, I try to get my kids to handle it themselves. However, knowing where to call for whatever the issue can be daunting. Be aware though that, unless your student has given you permission to call or is sitting with you, some departments won't speak to you, the parent.
Check out our blog Before Heading to Indiana, Do This! to download different legal documents.  These documents give parents' permission in different medical and legal scenarios. This is a compiled list of all key phone numbers for the University of Indiana. Each number provided is either connected to an official office or faculty member (emergency numbers not included). These numbers are helpful for both students and their parents in times of need or for information.
We realize that finding the right place to call isn't always so simple so we have listed several of the offices and what they are used for to make your navigation simpler. Many of our blogs address issues that you may be looking for guidance about too so we have linked those too. Luckily, my experience will save you time. The phone numbers and emails below will answer any college-related questions or concerns you might have.
Disability Services– Disability services are there to offer support, tools, and to answer questions regarding all students with disabilities.
Phone: 812-855-7578
iubdss@indiana.edu
IUPD– If you are ever concerned regarding your or another student's safety on campus, call the IUPD!
Phone: 812-855-4111
Office of Admissions– The place to call for any questions regarding IU applications, transferring, transcripts, or admission decisions.
Phone: 812-855-0661
Hours: 8:30 a.m. to 4:30 p.m. on weekdays year-round, except on major
Office of Registrar– When it comes to upcoming academic deadlines, especially when it comes to registering for classes, let's face it, we all have questions.
Phone: 812-855-6500
Student Inquiries: scu@indiana.edu
General: registrar@indiana.edu
Registration: reghelp@indiana.edu
Office of Student Financial Services- Any and all financial aid questions can be asked here. Make sure to include your full name, university id number, and the academic year and semester you have a question for in every email. A financial aid counselor will typically get back to you within 2 business days.
Phone: 317-274-4162
finaid@iupui.edu
Office of Scholarships– When it comes to scholarships, don't mess around. Make sure you know every logistic of scholarship you have. I personally would communicate with this office a lot because it's definitely informed to stay up today with every new scholarship coming out as well as dates and deadlines.
Phone: 317-274-5516
escholar@iupui.edu
Phone: 317-274-5516
Residential Programs and Services– At a point in time, every family member will have a question about dorms. Rather than making up a move-in date, direct them here for all questions regarding on-campus living.
Phone: 812-855-1764
askrps@indiana.edu
University Health Center– Being sick away from your family is definitely one of the downsides of college. If you ever need to go to the doctor, the university health center is a great choice. They are open M-F from 8 am- 4:30 pm.
Phone: 812-855-4011
I would definitely save most of these numbers to your address book because you will be using them more often than you think. There are also 12 different schools at IU so if you ever want specific school information for questions about one's major, visit the IU Directory.
Pass on these great tips, tell your friends and like us on Facebook, Instagram, Twitter, and Pinterest. Find out more about how to use HaveUHeard as a great resource. Sign up for other great tips at haveuheard.com.