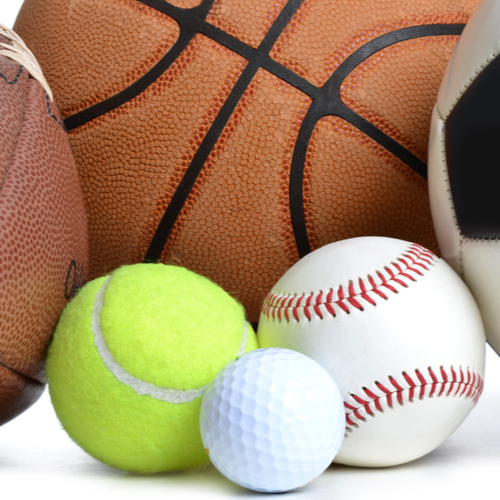 Everything you'll need to know about IU football and sports!
Everyone loves sports, no matter what kind of sport it is. Way back when your student was deciding on where to go to college, becoming a Hoosier probably came into play. It's just what we do. And it's fun…even if you don't know what's really happening on the court or field. (Who me?) The important part is to know when to cheer, knowing the words to the IU Fight Song, dressing in cream and crimson (candy stripes, if you're headed to a basketball game), perfecting the Fists, and Blades, and cheering until you're hoarse.
Student Sports Tickets
HaveUHeard that IU students, with a valid student ID, get in FREE to all IU regular-season games for Baseball, Men's and Women's Soccer, Softball, Volleyball, Women's Basketball and Wrestling? Just show your student ID at the gate. Football and Men's Basketball are huge Hoosier favorites and these tickets are well worth the price students will pay. IU Men's Basketball Waitlist; yes you will be placed on Indiana University Men's Basketball season waitlist for season tickets. They are not able to grant season tickets to all interested fans. June 30th is the application deadline to be put on that waitlist. IU Football season tickets are attainable for students at $105, with single-game tickets for $15. Check prices for the Football/Basketball season ticket combo. Check out tickets for everyone else.
Big Ten & NCAA Champions
IU has won many teams and individual champions over the years. No matter what sport you want to enjoy, be sure to check out trophies, banners, and mementos on display at Simon Skjodt Assembly Hall, Cook Hall, and other facilities around campus.
Alumni
With a large and loyal alumni base and strong student support, the excitement of game days builds rapidly depending on the start time. There are RV areas with alumni starting to tailgate hours before each game, fraternity houses hosting parties, and many bars running specials. Check out alumni homecoming events for the ultimate fall weekend.
Pass on these great tips, tell your friends and like us on Facebook, Instagram, Twitter, and Pinterest. Find out more about how to use HaveUHeard as a great resource. Sign up for other great tips at haveuheard.com.