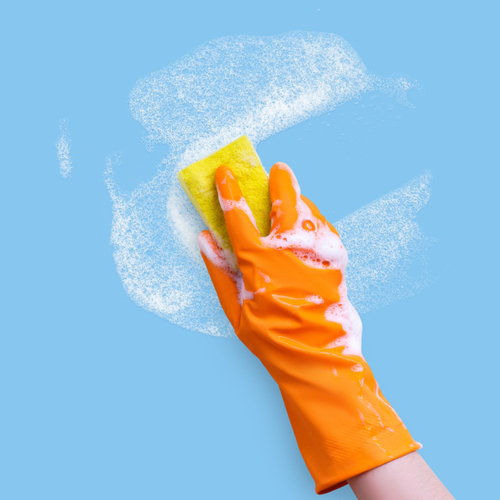 Because Sometimes You Need a Maid
I never thought I would be saying this, but sometimes it is a good idea to hire a maid cleaning service for your students' apartment or dorm. Hear me out…with flu season and viruses going around, wouldn't it give you peace of mind to know those nasty germs have been eradicated and may lessen the chances of your child catching what their roommate has? Of course, this is my strongest point, but having seen my daughter's apartment after a few months of living with three other young women, I have others.
Some students simply don't have the time and are often searching for affordable cleaning help. Here are a few maid cleaning services some of our Hoosiers have tried.
As for carpet cleaning, which can be necessary particularly for students who have pets, Brothers Carpet Cleaning had strong reviews. They also do upholstery cleaning. Students can get an estimate right on their website. This can be particularly necessary when moving out of an apartment to avoid cleaning fees.
Tide Cleaners are also available if students need help washing their clothes, but they may never go back to doing their own laundry as Tide washes, drys, folds, and delivers their clothes for a reasonable fee.
Finally, there are some students that like to clean and will do so to make some money. Some will do laundry for a fee. Students can look at social media for posts or post what they are looking for. You may want to consider hiring one of these companies when moving a student out of an apartment. Avoiding cleaning charges can get tricky. Many students complain that the apartment complexes try to charge them for anything and everything so leaving it clean can only help. Pass on these great tips, tell your friends and like us on Facebook, Instagram, Twitter, and Pinterest. Find out more about how to use HaveUHeard as a great resource. Sign up for other great tips at haveuheard.com.