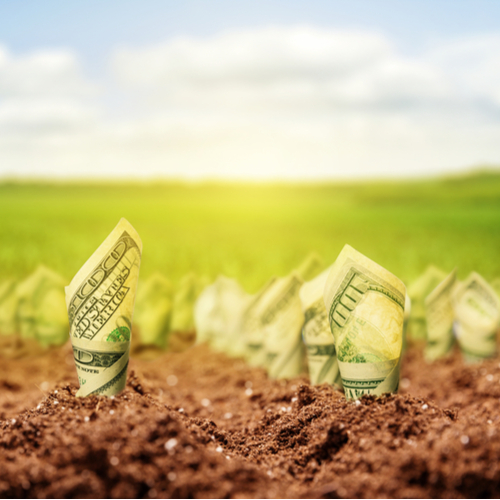 When Does Financial Aid Get Disbursed?
The time has come to pay for your college costs and panic sets in. Time to pony up the money! Whether you are in-state or out of state, you know the costs in advance but it still stings when you see the bill. Show me the money! When does this money get disbursed?   For your student's specific account details, you should log into their account as a third party user at One.IU. Here are some specifics:
Financial Aid Money
Financial Aid is typically dispersed 10 days before the start of the semester. For the fall semester, most students will have their aid credit in mid-August. Spring semester aid credits in early January. Aid is first dispersed to your student's account and applied to their tuition, fees, room, board, and any other allowable charges.  If the amount of financial aid exceeds the amount you owe, students will receive a refund, which can be used to buy or rent textbooks.
The fastest way to get this is for the student to sign up for direct deposit at One.IU.  Before loans can be disbursed, first-time Federal Direct Loan and Perkins Loan borrowers must complete Entrance Counseling. Read about that in our First Time Student Loan Borrower blog. In addition, the master Promissory notes must be signed and on file. Just a reminder, it is your student's responsibility to manage their email and respond to any emails about their bills to avoid any problems or late fees.
If you are expecting an external scholarship, advise your donor to send the check as soon as possible. Your scholarship will not be reflected on your account until they receive the scholarship check. Your donor may also want to review helpful information on when to submit funds.
Rent Payments
All IU student account information is available on the IU portal. There will be no bills provided by University Housing. Students are responsible for paying their rent on time by the 10th of the month, see here for payment information. For instance, payment is due for the fall semester by August 10. Installment or partial payments can be made towards the student's rent balance any time after rent is posted to the IU student portal. Students who want to pay in installments should begin making installment payments after their rent is posted to ensure that the full balance has been paid on or before the due date.
If they are living in an apartment, unfortunately, they cannot defer payment to their landlord. Ensure that the leasing office knows that you have a student loan that will be covering your expenses. They will probably not let you pay late while you wait for your disbursement but we would suggest putting money from your loan aside to help pay your living expenses going forward
Pass on these great tips, tell your friends and like us on Facebook, Instagram, Twitter, and Pinterest. Find out more about how to use HaveUHeard as a great resource. Sign up for other great tips at haveuheard.com.