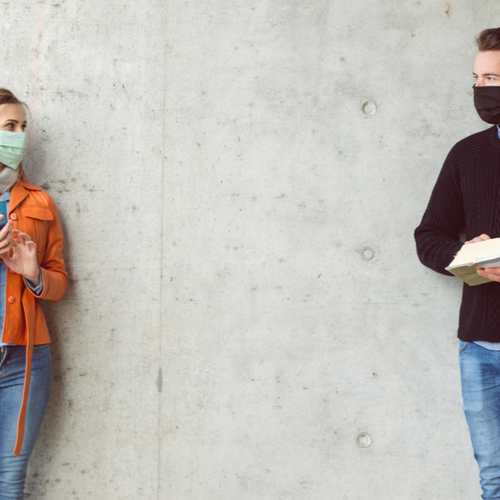 Where is a Safe Spot at College?
Safe, Sane, and happy, is that possible? As colleges are doing their best to come up with ideas as to how to keep our students safe and healthy as they reopen campuses, we can only hope that our students will adhere to those rules when they leave their classrooms. Let's face it; it is not easy to enforce social distancing among a population that has a tendency to want to gather. Isn't one of the best parts of college, socializing?
We realize we can't replace a good frat party or tailgate, but there are alternatives to fun near campus and, since outdoor fun appears to be the safest alternative these days, we have come up with open-air ideas. Given that we are living under such unprecedented circumstances; we always recommend double-checking on hours, etc. before heading out as activities may be modified or limit the number of persons in each party.
Parks:
B-Line Trail – This beautiful trail is 3.1 miles that connects downtown Bloomington to various local neighborhoods. This trail is a fabulous way to see the town. Many even rent a Pace bike which is $1 per 15 minutes. I prefer biking this trail because it allows you to see all the hidden gems in Bloomington. It's also a great way to get out of the house during quarantine, but make sure you bring your hand sanitizer!
Paradise Rental Boats – Pack up your charcuterie board and get ready to watch the best sunset of your life. Renting out a Pontoon boat or wave runners to go float around lake Monroe is my idea of a great day with family and you can follow all social distancing guidelines as long as you go with the individuals you are quarantined with. Boat reservations can easily be made online and are definitely worth it! Click here to check out the boating specials of the day.
Most High Adventures Outfitters – Canoes, Kayaks, and Bikes, oh my! If you really want to explore nature, I definitely recommend picking one of the many adventures Most High Adventures Outfitters has to offer. You can go for half a day or a full day if you are up for it. Kayak and mountain biking 4-hour trips are also offered for $75 a person and it is a great way to have some fun and stay safe.
Restaurants that have outdoor space for dining:
Pass on these great tips, tell your friends and like us on Facebook, Instagram, Twitter, and Pinterest. Find out more about how to use HaveUHeard as a great resource. Sign up for other great tips at haveuheard.com.