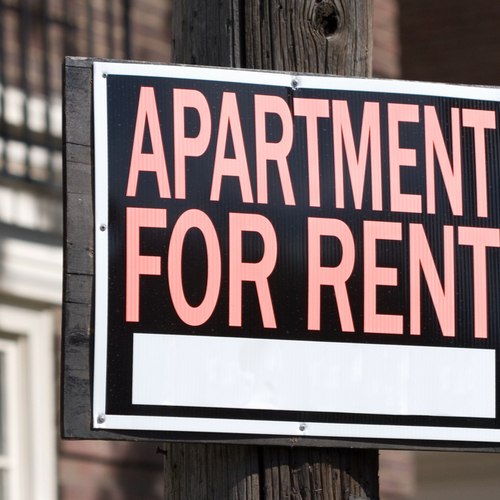 …Economical to Extravagant, Off-Campus Apartments Galore
Off-Campus living, after only one year in the dorm, your student may drop this on you. It happens before you know it. Literally. Unless your student is planning on living in a sorority or fraternity house, by mid-January of your student's freshman year, they will most likely tell you that they want to move off-campus the next year and that they have to sign a lease in the next few weeks.  I know you have just about adjusted to having them leave and getting them settled in the dorm, but the good ones go fast and sign-ups really do work this way.
There are many apartment complexes that cater to students; some within walking distance of campus and others on the outskirts of town. Although there is an efficient local bus system, many of the students living off-campus have their own transportation.  Living off-campus does give the flexibility to stay in your apartment or house during IU breaks, the option to cook your own meals, and split costs with roommates.
There are luxury apartment complexes ranging from upwards of $1200 per month to budget studios and charming old homes subdivided into apartments that meet a budget in between. Check out liveInBtown for lots of great housing options. When looking for off-campus housing, you may want to start with an internet search. Many apartment complexes and rental companies have online reviews, so you can read about the experience of previous tenants.
Most apartment leases start after August 1st and go through July 31st of the following year. The leases are based on 12 months (even though your student isn't always living there for 12 months) but many students are only in Bloomington for two semesters. This means your student will either have to pay for the summer months or they can sublet. Some students charge for others to use their specific room to store.
We recommend limiting that to those they know as you do not want to put yourself in a position of being responsible should something happen to another person's belongings. Also, note that new residents (not renewals remaining in the same apartment) do not move in until anywhere from a few days to a few weeks after leaving a gap in where to store their belongings. The rationale is that the management company needs to clean the apartment. And, a note of caution, while some apartments let you move in early "as-is," we strongly discourage you from doing this as the condition of the apartment may not be in great shape.
To Each Their Own
Beyond the price shocker, I was also surprised when my daughter showed me pictures and the layout of the apartment she was interested in renting.  I was being silly apparently, having lived in an off-campus house with four other girls and sharing one bathroom and thinking we had it pretty nice; I assumed there would be two girls in each room. She laughed. Not only do they each get their own room and bathroom, but the leases are divided that way. There is a lease per occupant, not per apartment. And yes, you will most likely have to co-sign via email, fax, or scan.
Then there was the moment we toured one of the new apartment complexes – also one student per room and bathroom – to find brand new stainless steel appliances and a washer/dryer, granite countertops, a faux-leather couch and chair, a TV and locks on every bedroom door. I would be remiss if I didn't mention the beautiful view of the pool, the study rooms, luxurious common areas, and the fabulous fitness center in the building.  College living has definitely changed from my perspective.
How much do these apartments cost? The range is vast, when you and your student evaluate your own financial needs you can decide on luxury living or a modest off-campus house or apartment. Generally, they range from $675 -$1300 a month for 12 months (Check sublet policies for summers. Be sure to check if parking is extra and how many spots each apartment gets. If your student is planning on having a pet, they should check the rules on that too. Yes, in this day and age, pets are allowed with some frequency.
Some apartments come furnished, but some do not. If not, seniors often sell off their furniture upon graduation. The problem is storing it all summer until the lease begins which is usually mid-August. This storage thing may also come into play if they should decide to change apartments the next year as this can lead to a gap in the leases. Finding a storage unit for the short term is difficult, not impossible, but if you can avoid it, that is best. Remind your student to inspect everything upon moving in and take pictures of any damage so they are not fined for it later.
Get an understanding of what utilities will cost for the apartment. Most places do not include utilities in the rent.  It is then your responsibility to collect everyone's portion from the roommates. We find this is easiest to organize via Venmo. Worth repeating- Take 100 pictures, then take 20 more time-stamped. You could be charged for damages to the apartment. If you have not documented everything, prepare for those charges.
Tips to remember when looking for an off-campus home:
Shop around and compare prices.
Check the deposit policy to see if it is refundable.
Check the lease duration. If you are not going to be in Bloomington for 12 months, try to find a lease for shorter than 12 months. If you cannot find a shorter lease, plan to sublet (privately lease from another person) during the months that you will be in Bloomington.
Ask questions of former and current tenants if possible.
Get everything you agree upon in writing.
Read the entire lease before you sign it.
Follow all terms of the contract you sign.
Do not:
Sign a lease until you have inspected the apartment, house, or room in person.
Sign a lease if you do not agree with all the terms.
Insure It.
Find out about renters' insurance. Your homeowner's insurance policy may not cover them while they are living off-campus (many will cover if they are living in an on-campus residence at no extra cost).  Check the terms of your home insurance policy. Most of the large insurance companies offer separate renters policies at a reasonable rate.
Finally, be aware that utilities are generally not included so one of the roommates will have to put the utilities in his/her name and collect money for bills monthly or they can pay on their own, which can be more costly. Ask the leasing office which options they offer.
Also, consider the option of sorority or fraternity living if your son or daughter is a member of one. I am a big proponent of sorority house living as it can be more affordable, comes with a house mother, meal plan, doesn't allow boys in their rooms (old-fashioned, I know) and comes with a bunch of sisters there at all times. Fraternity houses, well let's just say that is a whole different story. Sometimes, for either, if your student holds a board position, living in the house may be a requirement.
Pass on these great tips, tell your friends and like us on Facebook, Instagram, Twitter, and Pinterest. Find out more about how to use HaveUHeard as a great resource. Sign up for other great tips at haveuheard.com.