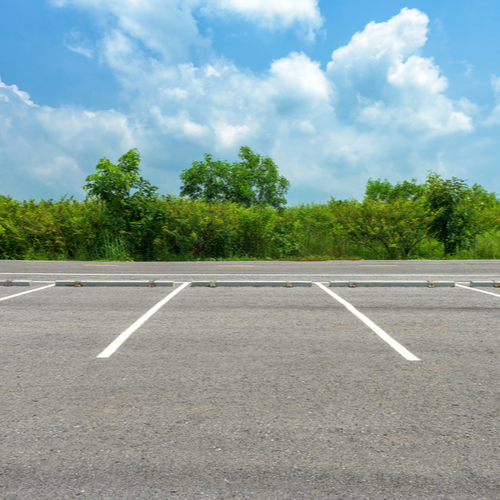 Get the Last Parking Spot!
Every student wants a car on campus until they actually get to campus. On Thursdays at 11 am, when almost every student has classes, it could take students more than an hour just to find a parking spot on campus. The amount of car accidents I have seen for reckless driving is also absurd. There are two types of students that own cars on campus. The student who always has a full car because they are driving 8 of their car-less friends around, or the student who has left his car in a parking garage for the past 6 months because it took him hours to find that one spot. Considering Bloomington is a small town, most students love the walks to campus or downtown, with the occasional bus or uber ride.
Not only is it difficult to find parking, but there are quite a few regulations and policies when it comes to parking your car. I recommend becoming familiar with them unless you want to have an argument with your parents on why your car just got towed for the sixth time this semester (mom, if you're reading this, I promise I won't let this happen again!). When it's snowing so hard and you are freezing cold and super late to class, it may be an inviting idea to park in a teacher's lot, but I promise you will not want to pay that ticket. During the school week, individuals have to pay for meters from 7 am to 10 pm. When paying for a meter, it's .05¢ for 5 minutes, .10¢ for 10 minutes, and .25¢ for 15 minutes. Most meters have a maximum amount of time so keep an eye out for that. Although, take advantage of the meters on the weekends because they are completely free all day and night!
Parking Details
If you are one of the daredevils that actually bring your car to campus, there are 5 different parking garages scattered around campus. All the garages open at 7 am and require a parking permit. If you happen to park before 7 am and do not have a permit, the garages require individuals to take a ticket and pay once you exit the garage. If an individual does not pay for the ticket, it is a $30 fine so make sure you do! As long as you have an EM-P permit you can access the garages for free at any time. If you do not have a permit, there is a parking garage rate.
I promise, if you do not take a car to school, there are so many other forms of transportation; you will never be stuck with no way of getting somewhere. Read our Get on the Bus blog to learn about IU's bus service.
Pass on these great tips, tell your friends and like us on Facebook, Instagram, Twitter, and Pinterest. Find out more about how to use HaveUHeard as a great resource. Sign up for other great tips at haveuheard.com.