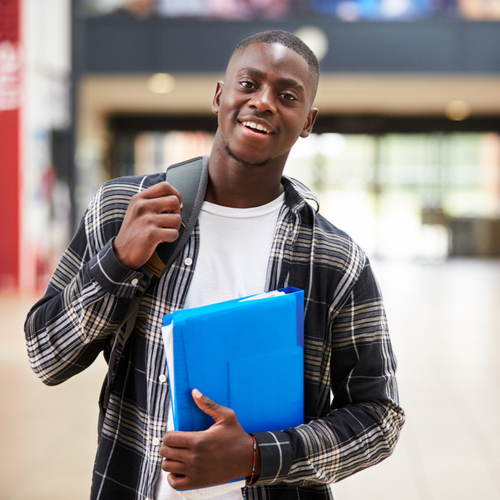 A Tour Can Help You Make Your College Decision
It's the season for campus tours. Many of you have already visited a multitude of schools but now that the verdicts are in, decisions have to be made; therefore, this tour should look different as it should point out the pertinent things that will help your student make their final decision as to which school to attend. Of course, my daughter loves being a Hoosier, but your student may have specific things that will help them weigh out the pros and cons of each college.
Go with a list of questions, but not the kind of questions that you can just google an answer to. Don't be shy about asking your tour guide, financial advisor, a specific department, or even students hanging out around the fountain. They can be your greatest resources. For instance; how important is Greek life to your student? I always recommend students try to get a tour of a sorority or fraternity house if they envision rushing when they get to college. In order to do so, they will have to find someone who knows someone that can get you in. Perhaps you have a friend whose daughter or son is a member of a sorority or fraternity. Reach out to them before going. There are no Greek life tours, but you can certainly take a slow walk or drive up and down Third Street, as well as other areas around campus with additional houses. However, on a side note, do not let the condition of some of the frat houses scare you should you get into one. Some are off-campus. The boys tend to be much happier than their living conditions may reflect.
Does your student has a health condition that makes having specific health center capabilities nearby of great importance; go check it out. Call in advance to tour the facility. Actually, even if you don't have a health condition, check it out. Don't wait until you get sick and have to go searching. There are various types of dorms at IU; some new, some renovated, some suite-style – as opposed to corridor style, and some for the more studious who appreciate quiet. Go online to University Housing to see all the options and then call the individual dorm to ask if you can take a tour. They are generally happy to do so. Check out our Insider's Guide to Living on Campus for a student's take on-campus housing.
Have a major in mind, do your research; set an appointment to speak with an advisor in that department. What programs do they offer? The campus bookstore is a great place to check out and start your collection of Hoosier gear. If you're religious, be sure to check out the student organizations around campus. There are a Hillel and many other religious organizations right across or near campus. Check out our blog on Places of Worship to find what you are looking for.
You may want to visit the registrar's office to be sure that your credits would transfer from any AP, AICE, or dual enrollment classes too. If you were accepted to Honors College, definitely be sure to make this one of your stops at IU. The programs are slightly more rigorous so be sure they will be a good fit.
Should you decide to do a self-guided tour, check out some of these highlights: Have a leisurely lunch at one of many great restaurants on Kirkwood Avenue, then walk toward campus through the beautiful Sample Gates. You will soon see the Indiana Memorial Union, where you can visit a variety of dining areas, a movie theater and bowling alley, the official IU bookstore, and don't forget to check out the fireplace lounge, which is noted to be one of the best studying places on campus.
Next to this historic building is Dunn Meadow which is a great place to see students playing frisbee, setting up for an event, or gearing up for a student rally. Wonder through campus to uncover more amazing sights. For those interested in working out, you may want to check out the popular IU Campus Recreational Sports facility or the Student Recreational Sports Center. Interested in Greek life, perhaps hop in your car as chapter houses line the perimeter of campus. If you enjoy football in any way, Memorial Stadium Football Complex truly is a sight to see. There really is no better way to get a sense of how you truly feel about a college until you step foot on campus. If you can't make the in-person tour, you can take a tour virtually or take a self-guided tour.
Pass on these great tips, tell your friends and like us on Facebook, Instagram, Twitter, and Pinterest. Find out more about how to use HaveUHeard as a great resource. Sign up for other great tips at haveuheard.com.