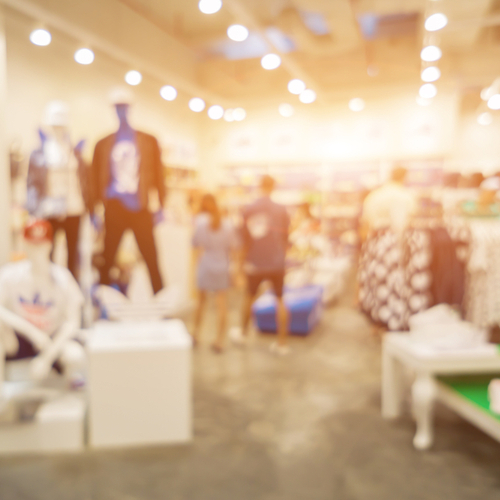 A Little Retail Shopping Helps!
There is plenty of retail shopping in Bloomington and although your student is there for school, there is always something that he or she will need particularly at the start of the first semester, so a little retail therapy is needed! It's a good idea to order some things online or at home and have them waiting for you at some of the stores in Bloomington. This can be done at Target, Walmart and Bed Bath and Beyond, and can be extremely time-saving as well as freeing up space in your vehicle or if your student is flying into town, making shipping far easier and less expensive. There are many other major box stores near IU as well, including Best Buy, Family Dollar Store, Dollar General, Dollar Tree, TJ Maxx, Macy's, Big Lots, and Kohls.
For those unfamiliar with these stores, here is what you may need to know:
Bed Bath & Beyond – As its name implies, this large store carries almost every item imaginable for a bathroom, bedroom, and kitchen. They literally cater to the college market. Just about everything you need to set up a dorm room can be found here. The location near us was really great about allowing us to order in store and then pick up that order in Bloomington. Just don't wait until the last minute.
Target – one of my favorites; is considered a trendier discount retailer. They too sell just about everything your student may need for college including room essentials, cleaning, and school supplies, toiletries, and some grocery items. (Generally, their Superstores carry food. Oddly, the Target in Bloomington is not a Superstore, but does carry a fair amount of groceries and has a CVS Pharmacy). You may want to take a look at their website and college registry before arrival day. This location includes an assortment of dorm and apartment essentials, apparel and accessories from IU's sports teams, health and beauty, grab-and-go grocery items and meal solutions, pharmacy, and order pickup. There is a Target on East 3rd Court (10 minutes from campus and sure to be a madhouse on move-in day).
Department stores – Macy's, and Kohl's – are both located near campus and have clothing, accessories, home furnishings & housewares.
Walmart – is a chain of discount department stores. With a Walmart Superstore close to campus, they carry almost every item a college student could need. From toiletries to furniture, groceries, paper goods, cleaning supplies to clothing, it is a go-to place for picking up almost anything. Expect long lines during the move-in week of each semester and they may run low on stock, but can be seen restocking shelves daily especially for the items you may have forgotten at home. One of my favorite parts of Walmart is that they carry lots of IU gear at far better prices than the bookstores.
Best Buy – This chain store is known for electronics, computers, appliances, cell phones, video games & anything tech-related. They also are known for their Geek Squad that repairs computers and electronics. For students needing an appliance such as a dorm refrigerator or large electronic item such as a television, simply order it conveniently online or a store near you and arrange for pick up at the location in Bloomington (on East 3rd Street). Receive discounts by signing up for College Student Deals. To sign up, simply register to receive them by providing your student information on their College Student Deals page.
Office Depot – There is a location on North Gates Drive not far from campus. These stores are where you want to go for school supplies, office furniture, printing services, ink, and toner. Sign up for their rewards program to maximize your expenditures. During move-in week, when most stores were sold out of under the bed plastic storage bins, they had plenty in stock for a competitive price. They also offer computer tech support and repairs which hopefully they won't need, but considering what I am going to share next, it could be good to know.
Apple – There is no Apple store in Bloomington. The closest Apple store is in Indianapolis about one hour away.  There is, however, MacExperience on North Walnut Street, which is an Apple-authorized service provider. They can handle computer repairs. iMechanic is another option located on South Walnut Street.
I'd like to take a moment to interrupt this message to bring you a little motherly advice on this subject: Computer issues can be very touchy and extremely stressful. Consider Applecare (if your student has an Apple computer) so they can get technical support at any time. In addition, there are a few online backup services that are worth looking into regardless of what type of computer is used. They are pre-set to back up daily and automatically.
When you are first moving your student to IU, expect that the town will be extremely crowded with parents and their students all vying for the same items. While most of the stores are prepared for this onslaught, there are some items they still run out of, and some you won't have realized you need until you get there and actually begin the setup. Another consideration is the wait time to pick up the items that you may have pre-ordered. It is, as I said, sometimes worth going to the further location to avoid this.
Pass on these great tips, tell your friends and like us on Facebook, Instagram, Twitter, and Pinterest. Find out more about how to use HaveUHeard as a great resource. Sign up for other great tips at haveuheard.com.