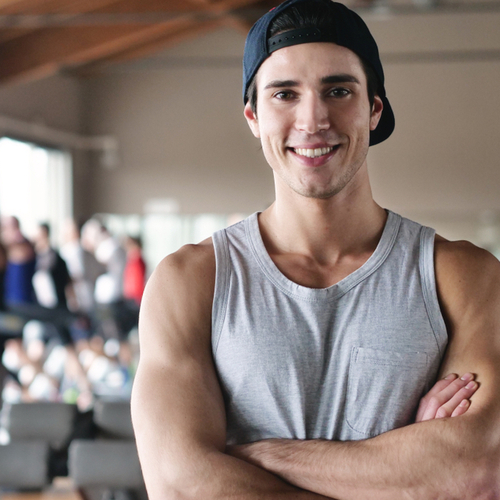 It's Easy to Stay Fit!
Staying fit at college is good for grades, did you know that? This is near to my heart as I truly believe exercise is critical to our emotional, mental, and physical well being. Although my Hoosier is not the most regimented with her workout routines, I encourage all efforts to incorporate exercise in her life.  We all know by now the many advantages of exercise; stress reliever, anxiety reducer, heart booster, weight control (or losing if those freshman 15 do start to creep up), social mixer, happiness booster, and so on.
The question is, will our students actually make it a part of their weekly routine. The truth is many do. I love seeing students jogging around campus; an inexpensive way to exercise. Some die-hards have been known to run up and down the stadium bleachers. Many students prefer working out with weights in the gym, others prefer yoga, still, others prefer cardio kickboxing classes. Whatever your student's choice of fit exercise, IU most likely has it.
Let's start with their two state-of-the-art sports centers (Student Recreational Sports Center) and the (Intramural Center), three pools, multiple sports fields, and countless fitness programs – there is something that is sure to please a student looking to exercise, how about aquatic activities. All you need for most fitness classes is a student ID; it's included in the student activity fee. Students can work up a sweat in the strength and cardio spaces, drop into one or more of 80+ weekly group exercise sessions!
IU offers Cycle, Yoga, Barre Fitness, Cardio Hip Hop, Strength Core, Zumba, Cardio Kickboxing, and much more. No experience is necessary. Arrive 5-10 minutes early with appropriate work-out gear, sign a "Participation waiver" and enjoy. For a full schedule of exercise classes check here. There is no need to register or sign up for a session in advance.
Another day they can visit the pools to swim laps or play water volleyball or check out the basketball and racquetball equipment. For a discounted fee, your student can join intramural sports or club sports, sign up for private or semi-private swim sessions, or get a personal trainer. With all these options, there is likely one that will interest your student and keep them fit.
Other off-campus fitness joints that students like…
For the healthy food approach to keeping the Freshman 15 at bay, please visit our Eating Healthy blog for better ideas than that midnight pizza. And cheers to health, fitness, and happiness!
Pass on these great tips, tell your friends and like us on Facebook, Instagram, Twitter, and Pinterest. Find out more about how to use HaveUHeard as a great resource. Sign up for other great tips at haveuheard.com.