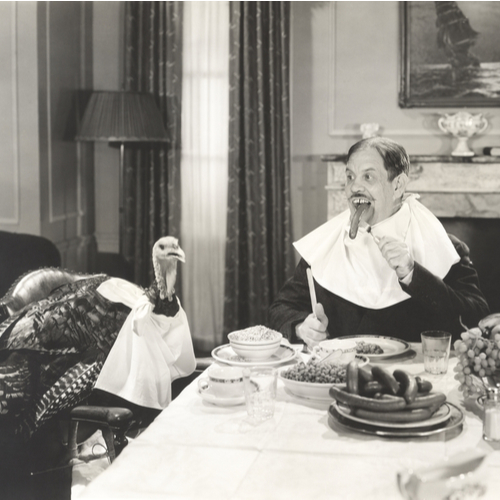 Make Thanksgiving a Friendsgiving
Managing Thanksgiving plans is always a challenge. This year Thanksgiving break is November 22nd-29th, and classes will resume online only on Monday, November 30th. Not all students will be going home for the holiday. Flights can be incredibly expensive around this time. Some students may have to work, and others may go home with a local friend for a little turkey dinner. Having a traditional Friendsgiving with friends rather than making the trek home is a tradition for some as well. Whichever way it works out; there is plenty to do if you are going to be at IU for Thanksgiving this year.
Let Someone Else Do the Cooking!
Many restaurants put together a great traditional meal for Thanksgiving. Some are less traditional but sound delicious. Check out some of these:
For Students Who Are Staying
If you plan to stay at IU, who said the Thanksgiving traditions need to stop? Surrounded by friends is always the perfect way to spend Thanksgiving. Cooking a turkey meal is ambitious so calling mom or dad may be the answer to your struggles (or you can call 1-800-Butterball). Have each person attending make a dish, decorate the table (Pinterest has some great suggestions for decorating on a budget), and spend time with the people who feel like family. Don't forget about the pumpkin pie though! You can grab some great disposable tableware at Party City, making cleaning up a breeze!
If you are worried about all of the endless food you are going to devour, sign up with the Bloomington Turkey Trot to do with friends Thanksgiving morning. Signup starts at 8 am in the Miller Park Pavilion. The free three-mile run begins at 9:15 am and would be the perfect start to any Thanksgiving morning.
Giving Back
Perhaps you prefer to spend your Thanksgiving giving back to the community. There are many organizations, churches and synagogues, and homeless shelters that would be happy to have your help. If you are affiliated with a religious organization in Bloomington, you may want to start by asking if they have any plans; if not, perhaps you would like to read our blog about local places of worship. It is a wonderful feeling being able to feed those who have nowhere else to go.
Housing is Closed
Until the second semester begins in February, on-campus housing will be closed. If you have a circumstance where you can not leave Bloomington and have nowhere else to go, students can fill out the petition for intersession housing.
Regardless of how you choose to celebrate, we hope you have a Happy Thanksgiving from the HaveUHeard team! Pass on these great tips, tell your friends and like us on Facebook, Instagram, Twitter, and Pinterest. Find out more about how to use HaveUHeard as a great resource. Sign up for other great tips at haveuheard.com.