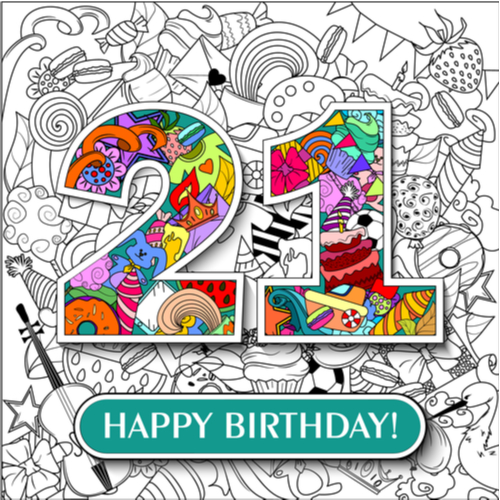 21 and an official adult now! Have fun!
You hear the stories about students using fake IDs and going to the bars as freshmen in college all throughout high school. Although this may be the case at some schools, the town of Bloomington is very very strict, and will not let a fake ID slide so make sure to be safe and follow the law or you will end up with a MIP at the least! Put your 21st birthday on your calendar now because I promise you will be counting down the days to have the perfect celebration with your friends.
According to Barstool, IU is home to one of the most iconic college bars and great for celebrating 21! Partying at Kilroys Kirkwood consists of countless Long Islands and some amazing live music. Kilroys on Kirkwood is the spot to be on game days considering they have an extensive outside patio. They also have a huge room upstairs which is perfect for any party occasion- especially a 21st birthday. KOK has daily specials that are sometimes, well irresistible for the average college kid on a budget. Mondays are great to watch football with specials including $1 Wells & Shooters, $4 Long Islands, $1 Sliders, and $0.50 Wings. On Tuesdays, save your appetite for some appetizers because KOK offers $2 Wells, Calls & Premiums, $2 LITs & Bottled Beers, $2 Specialty Appetizers, and $2 Specialty Grilled Cheese. On Wednesdays, you better get your team ready because there is free trivia going on starting at 11 pm, and it gets intense! T-shirt Thursdays include a free T-shirt with the cover which allows students to rep their favorite bar all around campus. Friday is already most of our favorite days of the week but then you also have the best specials which include $2 Pints all day, $3 Build-your-own tacos until 4 pm, FREE Burgers, and Wheel Pizza from 5-9 pm. Kilroys on Kirkwood is definitely a fan favorite and would be a great addition to any birthday celebration.
Voted one of the best sports bars in the Midwest, many students go to Kilroy's Sports to watch some good football while drinking some great beer. Kilroys Sports has been around since 1991 and has always been a staple bar to the IU students. This is definitely the spot to celebrate your birthday if you want to have a chill night with some good friends. Due to Covid-19, they are closed at the moment but they are planning on opening up towards the end of September.
Since 1927, Nick's English Hut has been one of the most legendary college bars. It is the perfect mix of tradition and new trends. With an extensive menu, Nick's English Hut is definitely one of the most popular places for some superb drunks, and some great bar eats. Another IU favorite is Brothers Bar. They are known for their daily unbeatable drinking specials. Nothing beats a $10 mimosa pitcher on a Sunday morning.
Not everyone wants to have a wild night on their 21st and that is totally fine. There are a lot of unique and trendy breweries in Bloomington. Most of them have roomy, adorable outdoor areas that are perfect for a group of friends. My favorite brewery in Bloomington is Upland Brewing. They have a great selection of local IPAs on tap and always have amazing service. Others include:
Time goes by fast so enjoy your 21st while you can with the people that love you most surrounding you. Take a bunch of pictures so the memories will be kept forever!
But before we send them off to their Turn-21-on-the-Town, be sure to join in their birthday fun by sending them a few celebratory goodies. For more birthday ideas, be sure to visit our suggestions at our Happy Birthday Care Packages blog.
21, Here They Come!
Pass on these great tips, tell your friends and like us on Facebook, Instagram, Twitter, and Pinterest. Find out more about how to use HaveUHeard as a great resource. Sign up for other great tips at haveuheard.com.