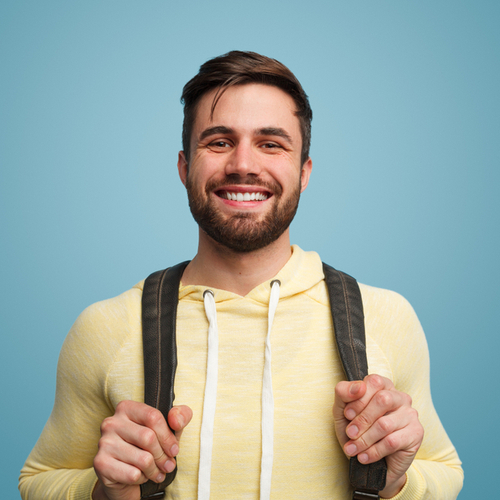 Transferring and Change is Good
Some students leave for college unsure of what to find and realize when they get there it is not the place for them. Perhaps too they never actually went away, but had been living at home for college and are now ready to go away.  If transferring to IU is something your student is considering, they can start by checking out the requirements. Note: the first condition is a minimum GPA of 2.5, but some transfer students claim that it is not always as difficult as it sounds. Of course, the better the grades, the better their chances.
An official college transcript is required. Students' high school transcripts and test scores will be reviewed as part of the admission process if they have completed fewer than 26 semester hours of college coursework. SAT/ACT scores must be sent directly from the testing agency; if they are at least 21 years old or have been out of high school three or more years, you do not need to send test scores.
There may be additional requirements based on the major or program they are applying to. The student will be asked to describe their academic and career plans and any special interests they are eager to pursue. IU encourages sharing about any obstacles or unusual circumstances that may have occurred. If your student decides that transferring is the right move, the application fee is $65, nonrefundable. For spring acceptance the deadline is November 1, for summer it is March 1, and for fall it is June 1.
Transferring to a university as large as Indiana University can be nerve-racking, but if there is one thing I do know…it is that there is a place for everyone. There are many resources IU has to offer and one of them is the Transfer Student Welcome Team. Transferring is a unique experience, but this makes it easier to bond with people going through the same experience as you. In addition, there is another organization called the Transfer student Advisory Board. They provide chances for students to share ideas about their transfer experience with others, create a community for transfer students, and serve in leadership roles.
For a basic step by step transfer process to IU check out (everything you need to know) and download a helpful transfer guide and learn more about applying for admission, transferring credits, and gaining admission to IU.
Getting involved will still be just as easy; in fact, IU has over 750 extracurricular organizations. You can also check out our blog on Getting Involved; it has tons of ideas. Getting involved, whether it is a club, sorority, or fraternity or sport, is undoubtedly an excellent way to feel like you started school as a Hoosier at the very beginning. As a transfer student, it can be easy to cling onto anything that makes you feel less alone in this unfamiliar place, but it is important to remember who you are. You will find a group of real friends who support and care about you no matter what! Once you transfer to IU, you immediately become a Hoosier. Indiana University works to make sure that every student feels comfortable and well informed about the Bloomington Community/support that they have.
Pass on these great tips, tell your friends and like us on Facebook, Instagram, Twitter, and Pinterest. Find out more about how to use HaveUHeard as a great resource. Sign up for other great tips at haveuheard.com.