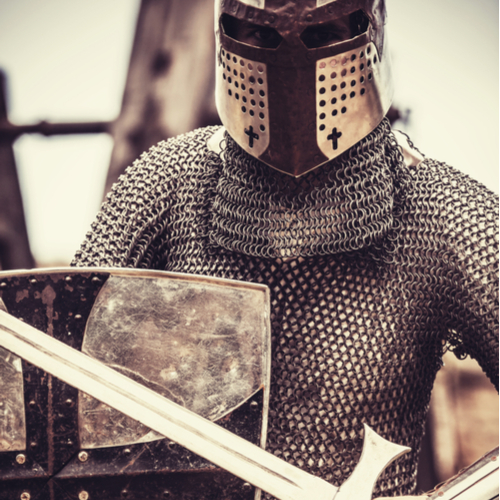 Advice Every Freshman Should Know
College life seems like a dream. It's the first time living away from home and not by parents' rules. College classes aren't daily, like high school and, bonus: you don't have to wake up before dawn if you don't want to. So many great things come from being in college, but there are also some big pointers that you should be aware of now that you are a Knight. Let another Knight give you some advice!
One of the biggest differences between being in high school and college is that you have to buy your textbooks and scantrons. Where to buy or rent books is up to you, but maybe this will help you decide. Scantrons can be purchased at the bookstore and in vending machines in classroom buildings. But you can save yourself money by picking up a scantron at the Student Union. They give out one free pink or brown scantron per day. You're also able to get 5 free blue books/green books per semester. Those are only needed for certain classes though.
Sometimes your "easy" classes, the ones you take for fun, are the ones you have to worry the most about. These are your GPA boosters, so don't neglect to study for them.
If you didn't bring a printer, don't worry! The union has got you covered. At All Knight Study, located in Ferrell Commons, all Knight Study by the UCF Arena, and in the Student Union, you can print up to 100 pages per week for free! Don't waste money on printing, paper, and ink when you don't need to. It may not be as convenient as having a printer in your room, but if you leave yourself time, it is worth it.
This may be one of the only times in your life that you can get free access to gyms and fitness classes. It's included in your tuition, so all of the equipment is paid for. Take advantage of it, because once you graduate, you'll have to start paying for gym memberships. UCF fitness facilities are pretty amazing.
There are also such great places to eat around campus like Lazy Moon, Bento, Spoleto, and Burger U to name a few favorites, but try not to get carried away and always eat out. It adds up really fast and can lead to the freshman 15. Spend the extra money on a mini-fridge and do some grocery shopping, especially if you don't have the meal plan. For more health tips, check out our blog here, but if you just want to know how to eat on a serious budget, check this out. By the way; if you also live on campus, specifically in Neptune, Nike, Hercules or Libra, the "POD" in Neptune is a great snack/mini grocery convenience store, but it can get a little pricey. They even have a smoothie machine there! The Health Center is another great snack/ mini food market. They even have vitamins, medicine, and sanitary products.
There are a lot of fun things that you should do over the next four years here. Don't wait until senior year to do them all; some you may even want to do more than once. Check out our bucket list here.
There's a myth that you won't graduate on time if you step on the stamp in the middle of the Student Union. That's why it's guarded off. So… my advice is not to step on it! You'll want to stay at UCF for more than 4 years, but why tempt fate.
Try not to take classes every day. For instance, if you can leave your Mondays or Fridays as a study and catch up on workday; you will be grateful for that extra time.
Use social media with caution. Perhaps this sounds like motherly advice, but I assure you that before you know it you will be looking for a job in the real world and cleaning it up is much more difficult than keeping it clean from the start.
If you lose your UCF ID, you can get it replaced for $15 at card services in John T. Washington Center on campus. You're going to need to get a new one eventually because you need it to take exams, get into UCF events, to print on campus, and more.
Welcome fellow Knights!
Pass on these great tips, tell your friends and like us on Facebook, Instagram, Twitter, and Pinterest. Find out more about how to use HaveUHeard as a great resource. Sign up for other great tips at haveuheard.com.