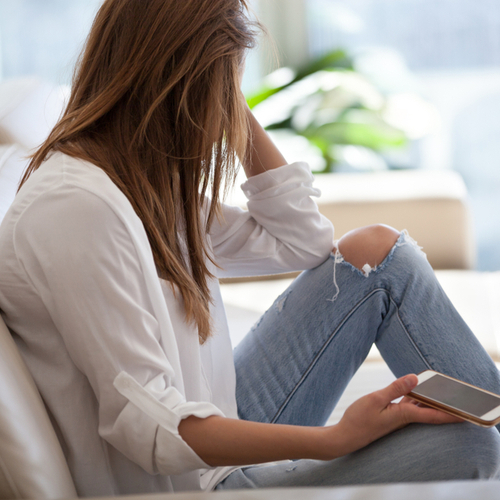 We know you care too!
Once you commit to the University of Central Florida you officially become a family member for life. UCF does care and has many different programs that are offered to help students in any way possible. From financial aid to counseling services, UCF truly tries, in every way, to make a student's college experience both memorable and seamless. It is one of the many reasons students love UCF so much – because UCF Cares.
Once your college student is moved in, they are ready to embark on a new independent life. As a parent, even if you are not a helicopter parent, it may be difficult to drive off. For me personally, while I miss my daughter immensely, I am also confident that I have given her the tools to succeed. They are going to experiment perhaps staying out late or eating unhealthy foods, drinking, and so forth. UCF offers many safety nets if you have concerns that your student is having difficulty adjusting to life on their own because you care.
UCF Cares is a resource that carries a multitude of programs for Knights who may need resources in wellbeing, safety, mental health, academic support, and so much more. UCF offers more than psychological counseling; it has a sea of support groups for students who are searching for a shoulder to lean on. UCF Cares is dedicated to creating a safe community for its Knights through a variety of programs. Reach out by phone, 407-823-5607, or email, ucfcares@ucf.edu, or attend one of the many support groups, if you are seeking help.
Students can find all of the programs listed under UCF Cares along with information about each program and contact information as well.
Here is a complete list of the programs provided:
Safety and Wellbeing
Respect
Violence Prevention
Mental Health
Academic support
Legal guidance
Employment
Veterans and dependents
Community resources
Support groups
Diversity & Inclusion
Victim Advocates: If you have been impacted by crime, violence, or abuse, Victim Advocates provide free, confidential, and comprehensive victim advocacy services. An advocate is available 24/7 via phone at 407-823-1200 or via text at 407-823-6868.
These programs are free for UCF Knights so do not hesitate to reach out. UCF encourages Knights to not only reach out for support for themselves but to also report or refer a student of concern. UCF wants you to know that academic success is not the only thing that is important during your time here; your overall well being is just as important. You may want to volunteer by becoming a  UCF Cares Ambassador so you can connect fellow Knights to the appropriate resources around campus. Or you may want to take a look at our blog, Trouble in Paradise as well, because …well, things happen.
Pass on these great tips, tell your friends and like us on Facebook, Instagram, Twitter, and Pinterest. Find out more about how to use HaveUHeard as a great resource. Sign up for other great tips at haveuheard.com.