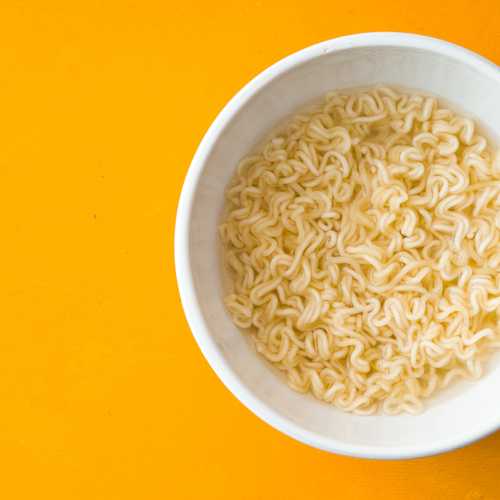 This is a budget lesson that will serve you in the future!
Some students actually keep to a budget. I know this is true because I have had three of my own and they all struggled at the beginning, but eventually got it (for the most part). I admit, it was hard telling my daughter, as I watched her weekly allowance dwindle, that she better be a bit more cautious or stock up on peanut butter for her next few meals until her next allowance came. I knew though that the gift of teaching her to budget her money would be far more useful than the pain I was feeling saying no or even when she had to stay back when her friends headed out for sushi.
The good news is that there are plenty of places around UCF's campus that make sticking to a budget possible. There are also a few good tricks. For instance, if your students have a meal plan, encourage them to bring back a few snacks from the dining room for later. There is nothing wrong with leaving with a banana, apple or hardboiled egg. Check the weekly ads; Publix often runs sales on their Pubs Subs. Many places around campus have microwaves to heat food up like the Student Union, BN Cafe, AKS by the arena, and RWC. Packing a meal is generally less expensive than going out and often healthier too.
If you're ever short on staple foods like bread and peanut butter, you can always also go to the Knights Pantry located on campus by the All Knights Study in Ferrell Commons, you just need your Student ID. There's a limit on 5 food items per day.
Check out Pocket Points, an app that allows students to earn points that can be used as $1 off at many restaurants like Insomnia Cookies, Little Greek, Burger U, Burger Fi, Menchies, 3 Native (which gives reward points), Buffalo Wild Wings and Pei Wei. The best part of the app is that they earn points by opening the app and locking their phones during classes. There are even Double-Points on some days (Tuesdays).
Another favorite app my daughter uses is Zupp, formerly known as Party Tutor. She convinced me to buy the upgraded version for $4.99 a month, free for the first month, and in two months it calculated that she has saved $26 so far. The deals change constantly, but students can get discounts at places like Mellow Mushroom, Freddy's, Domino's, Hummus House, Cold Stone, PokeWorks, Toasted, TopGolf, Gringos Locos, PokeStop, and The Library, whose deals are usually for things like Jaeger-bombs.
Tell them to check out some of their favorite places to see if they give a student discount, money off if you check in on Facebook (Bento gives $1 off) or have weekly specials (4 Rivers has a $6.99 taco special (but they are closed on Sundays), Bar Louie has $5 burgers and tots on Tuesdays,  and Buffalo Wild Wings have $.75 wings all on Tuesdays), and Smoothie King (which has a rewards system) on campus has $5 Fridays. There are many other places to eat around campus that are budget-friendly too.  A favorite amongst students is Lazy Moon Pizza, where a slice is $4 but is enormous. A sandwich at Jimmy John's averages about $5.50, a meal at Pita Pit is usually between $5.99 and $7.99. Toasted is another good choice when students are low on funds.  Kyoto Sushi & Grill, which offers a $6 hibachi lunch special, is located at University. Tijuana Flats has "Taco Tuesday" where 2 tacos and a drink are $5.49. CPK (California Pizza Kitchen) gives 20% on Tuesdays with a student ID. Students should check with their favorite restaurants to see if they have some sort of a reward system; points can add up quickly.
There is also the Stealz app that has deals at restaurants like Menchies, Habeneros, Moes, Cold Stone, Fuzzy's Taco Shop, and Mellow Mushroom. Aldi is a super affordable grocery shopping center- you just need to bring a quarter to use a shopping cart and bring your own grocery bags. Eventually, they will find all the deals out there (Did I mention that the ice cream shop next to the Reflection Pond has $1 waffle cones on Wednesdays?) and when they can manage their money after college they will thank you. Well, they probably won't thank you, but knowing they are eating and sticking to a reasonable budget is thanks enough for this mom.  And by the way, don't expect them to take you to these budget-friendly places when you visit. That is when they will be hoping for a meal at all the restaurants they presently can't afford.
As usual, UCF has thought about this too. Check out Shopping/Cooking on a Budget.
Pass on these great tips, tell your friends and like us on Facebook, Instagram, Twitter, and Pinterest. Find out more about how to use HaveUHeard as a great resource. Sign up for other great tips at haveuheard.com.