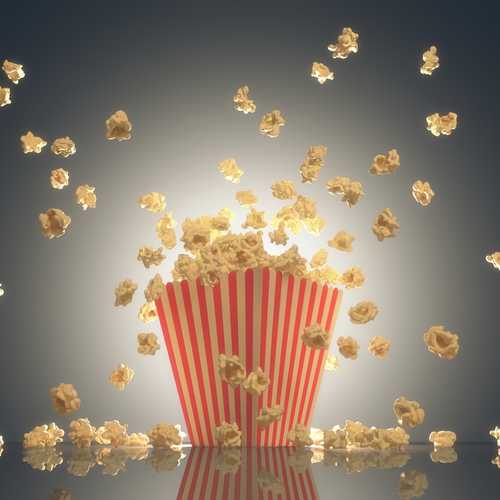 All Round Good Times.
It seems almost silly to write about things to do when visiting your student at UCF simply based on the fact that our kids are literally going to school in the family fun headquarters of the country. Yet, not every weekend needs to be about Disney when you visit. To begin with, if it is football season, get ready to cheer on those Knights. Actually, there is often a sport worth watching on campus somewhere. Check out our blog on UCF Sports to find out more about the Knight traditions and where to sit in the stadium, etc.
Entertainment is more than football…
Undoubtedly a good meal is going to be in the plan, but beyond that, there is plenty to do not far from campus. You can catch a movie at the Regal Cinema Movie Theater where there are literally 20 theaters and an IMAX. And if there is nothing you want to see at that theater, the AMC Universal is only 11 minutes from campus. That's entertainment! The AMC Theatre in Oviedo has $6 movies on Tuesdays. I-Drive 360, home of the iconic Coca-Cola Orlando Eye, has 18 acres that include an observation wheel, aquarium & wax museum, shops, multiple restaurants, two nightclubs, video arcade games, comedy club and nightly live entertainment, among other things.
Perhaps instead you'd like to take the family bowling at Firkin & Kegler or Boardwalk Bowl Entertainment Center.  Both are pretty close to campus. There is no shortage of miniature golf in Orlando, but Congo River Golf isn't far from campus at all. Or if you are up for something a bit different, check out American Escape Rooms. It is a blast for 2-32 people. Somehow, the mysteries keep changing and it never gets old. Take the whole family for some different entertainment.
Oviedo on the Park – is a beautiful park to walk around and has many restaurants.
Baldwin Park- Same idea as Oviedo on the Park.
Morse Museum (Winter Park) – is a fabulous little art museum that even has a comprehensive collection of Tiffany artwork. This is something a bit different from the typical Orlando hype for sure.
National Vietnam War Museum – is only 1.6 miles from campus and is only open on weekends. This museum offers intriguing stories and memorabilia.
Drivewise – is a premier golf and driving range.
Fairways Golf Club – located five minutes from UCF.
If its water and nature you want…
The William E. and Mary Jo Davis Recreation Area at Lake Claire, located at the end of Greek Park Drive, rents a variety of equipment FREE of charge to students to enjoy out on the water or in the recreational area (except during UCF Football games).
Peace of Mind Kayak Tours and Rentals – have a multitude of tours daily for the outdoor enthusiast.
Paddleboard Orlando – is 10 miles from campus. You have choices; paddle Lake Killarney, take lessons or just rent paddleboards and go off on your own. It's a great option on a hot day.
Kelly Rock Springs – is 30 minutes from campus and our interns' personal favorites. You can bring your own tube or rent one for a low fee. Go early though; they reach maximum capacity quickly.
Universal Orlando's Volcano Bay, if you want to go to a water park.
Blue Springs State Park – The spring's crystal clear, 73-degree water is about 50 minutes from UCF and can be enjoyed by swimmers, snorkelers, and certified scuba divers, with a partner during the designated swimming season. Fishing, canoeing, and boating can also be enjoyed along the St. Johns River.
Disney Springs is also a fun place to walk around with plenty of shopping, restaurants and Disney features! Of course, while there you should probably stop at the Sprinkles Bakery Cupcake ATM.
Stanley Pond Adventure Farm is a great way to have fun in the Orlando Area. People are able to go and pick sunflowers. for $5. On some summer days, the sunflowers are free as well! The entrance to the park is $16.95.
I suppose some of you will become Disney annual pass holders and that is a great option as well. For others, a trip or two to Epcot, Disney or Universal during your four years in Orlando, maybe just enough. Perhaps you prefer waterparks – Orlando has sixteen (yes, 16.) Mickey Mouse aside, there is definitely not a shortage of fun for the family to do right near UCF.
A few more ideas…
Orlando Museum of Art – $5 with student id
City Arts Factory – free
Mennello Museum of American Art
The UCF ticket center in the Student Union has discounted tickets for students for theme parks and other attractions in Orlando (including the movie theatres). Students can only get 2 tickets per UCF ID.
The Dr. Phillips Center in downtown Orlando has a lot of shows and performances https://www.drphillipscenter.org – to see their performance schedule.
Lake Mary has good shopping locations including Via Francesca, Tria, Sophie and Trey, and 4th & Ocean. It's around a 30-minute drive. There is a Farmer's Market there as well.
And, finally, one of our intern's favorites: There's a Boing! trampoline center right near UCF in Oviedo that's really fun to go to!
For more great tips, read through our other blogs. Pass on these great tips, tell your friends and like us on Facebook, Instagram,  Twitter, and Pinterest. Sign up for other great tips at haveuheard.com. Are you new to HaveUHeard? Here is how to best use the site.