HaveUHeard.com includes links to third-party websites and advertisements for third-party products and services. Product and service-specific opinions mentioned within the content of our blogs are entirely the opinions of the HaveUHeard.com team and its staff. It is our hope that you will find value in the products and services these third-party organizations represent, and patronize these businesses. Such advertising and marketing partnerships help make our efforts at HaveUHeard.com possible. Thank you for your support and ongoing interest. For additional information, please read our full HaveUHeard.com Disclosure Statement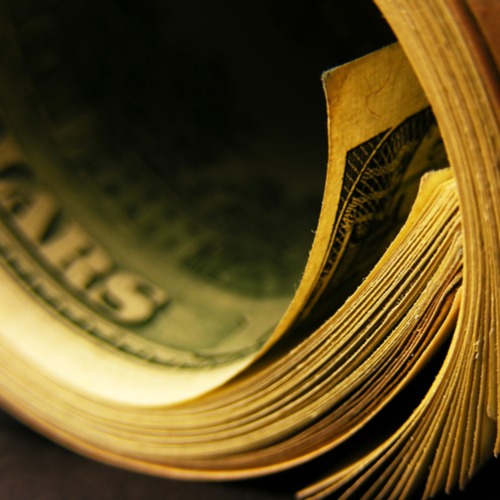 When Will They Get Their Financial Aid, alias "money"?
The time has come to pay for your college costs and panic sets in, where is the money?  I remember receiving my tuition statement for my son when he attended UCF and yet his student account showed no Prepaid Florida (which I was fortunate enough to have 4-year college and 1-year dorm)  In addition, his bank account did not reflect his Bright Futures Scholarship money. So when does this money get disbursed? Can you get a deferral for books, living accommodations, and student fees? For your student's specific account details you should log into their account at myUCF portal and create their New Knights Email Account. Here is how you set up an email account.
Here are some specifics:
Florida Prepaid
For any enrolled student who has an active Florida Prepaid College Plan, the University of Central Florida automatically extends the tuition and fee due date after the drop/ add deadline on the academic calendar. For the Fall 2019 semester this day is August 29, 2019, For Spring 2020 this day is January 9, 2020.  All students must check their fee invoice for their adjusted tuition and fee due date after the add deadline on the academic calendar. If the student does not wish to utilize the Florida Prepaid Tuition Plan or wants Student Account Services to bill less than the number of credit hours the student is enrolled, then the student must submit a Florida Prepaid Tuition Plan Management Form to Student Account Services by the first day of classes each term. Please check your account at studentaccounts.ucf.edu  Correspondence from the Student Account Services office (including delinquent monthly billing statements) will be sent to the student's official University Knights email account. Students are expected to check their email on a frequent and consistent basis in order to stay current with university-related communications.
Financial Aid
The timing of disbursements is contingent upon students meeting all conditions for receiving aid and confirmation of academic activity or attendance. See Confirming an Academic Activity for additional information. Disbursement of financial aid money will begin the week following Drop/Swap & Add and continue each week throughout the semester as students complete and meet all eligibility requirements. Before loans can be disbursed, first-time Federal Direct Loan and Perkins Loan borrowers must complete Entrance Counseling (see our blog). In addition, the master Promissory notes must be signed and on file.
Deferments allow students to extend the payment beyond the published due date for tuition & fees and on-campus housing. The amount of estimated financial aid available for deferment can be found on the fee invoice as "Estimated Financial Aid Deferment" or via the student account section of the myUCF portal as "Anticipated Aid". The estimate does not include any Bright Futures Award amount, which is listed separately on the Fee Invoice and has already been subtracted from the "Amount Due prior to Estimated Aid". For more information, click here.
Payment Plans
The UCF payment plan is a 2-payment design in which the student pays $15 upfront to be allowed to pay only 50% of the total tuition bill by the regular payment deadline, therefore avoiding the $100 late payment fee, and being dropped for non-payment. The student is then responsible for paying the remaining 50% by the Payment Plan deadline on your Fee Invoice.
Students will sign into their myUCF account and click on the "Payment Plan" link to sign up. The payment plan will be available to sign up for at the end of Add Deadline on the Academic Calendar. Students receiving financial aid, Florida Prepaid, waivers, or third party payments already have an extended deadline and will not be eligible for the UCF payment plan. Students will still be able to sign up for the payment plan after the payment deadline, but before the drop for non-payment occurs. However, students signing up during this time will still be required to pay the $100 late payment fee that they have incurred for not paying in full on time. Students signing up at this time and paying the required payment will not be dropped for non-payment.
Students will not be automatically enrolled in the payment plan. All students making a partial payment will need to sign up for the payment plan to avoid being dropped for non-payment from their courses. Students cannot cancel enrollment in the payment plan after they have signed up; therefore, the $15 enrollment fee is non-refundable.
Bright Futures
Florida Bright Futures will disburse after the drop/add. For the Fall of 2019, this will be approximately after August 29th. For the spring of 2020, this date will be January 9, 2020. For more information on Bright Futures, click here.
Deferral for Books
Financial aid disbursements begin the second week of each semester, so students will not receive their financial aid refunds to buy books until then. For this reason, there are two programs to assist financial aid recipients in purchasing their textbooks. They are the Textbook Purchase Program and the Short Term Advance for Books. Students must select to use one or the other of the two programs, not both, during any given semester.
Students who apply late for financial aid or have incomplete files should be prepared to cover their textbook expenses out-of-pocket. Students registered for classes at any of the UCF Connect Campuses are likely to purchase textbooks/course materials from the bookstore on that campus site. For this reason, the Short Term Advance would be their best option.
On-Campus Housing Rent Payments
The due dates for housing at UCF for the Fall of 2019 is September 6, 2019, and for Spring 2020 on January 17, 2020. Students must regularly check their student account at the myUCF website for housing charges and room rents. Failure to regularly check student accounts can cause past due amounts, late fees and one or more HOLDs to be imposed on the student account.
Due dates for "housing charges covered by anticipated financial aid in excess of tuition and tuition-related fees" are automatically deferred until the financial aid is received or the mid-point of the semester. Deferrals are calculated and granted automatically and do not have to be requested. Anticipated financial aid must appear on the student account in order to be considered, so third-party payors (529 plans, vocational rehabilitation, GI Bill) are not considered anticipated financial aid.
Take a breath, read that all again, you've got this, it's only money, right?
For more great tips, read through our other blogs, follow us on Facebook and Instagram at haveuheard.com and share with other parents you know. New to HUH, here is how to use the site.