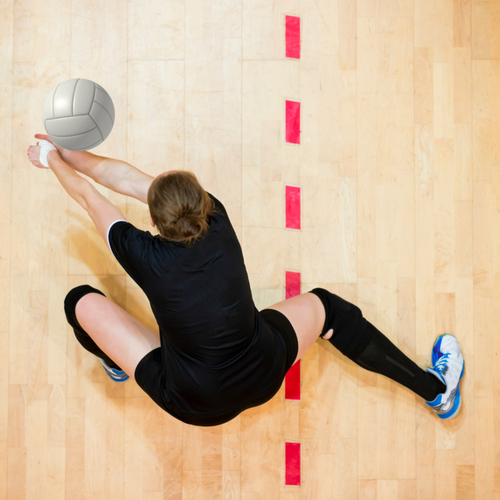 So Many Sports, So Little Time
After a phenomenal football season for the Knights, fans are getting really excited about UCF Athletics. While Football may be the most well-known college sport played, there are really so many other teams that can get overlooked. Football season is in the fall, so the Spring semester is their time to shine!
However, you don't want to miss the spring football game that is slated for 2:30 pm on April 4th, 2020. Tickets for the 2020 UCF spring football game will be available at UCFKnights.com. Season-ticket holders will have tickets loaded in their UCF Account Manager and will have a week to claim them once they appear. Non-premium seats are free and will be able to be claimed via UCFKnights.com at a later date. Premium seats can be purchased for $5 in the Carl Black and Gold Cabana or $10 in the Stadium Club.
Some of the popular spring sports include baseball, basketball, hockey, rowing, track and field, golf, tennis, soccer, lacrosse, and volleyball. Don't forget there are also women's teams! For the whole list of teams and calendar for them, this site has all of the info. And, we list many of the games in our calendar. HaveUHeard that the UCF Men's Basketball Team is ranked #3 in the American Athletic Conference (AAC)?
The Men's basketball team has come a long way and students get hyped for their games. All of the games are live-streamed. If you want to keep up with the team and their practices and get more of the inside scoop, they have their own show called "Beyond the Baseline". They play in the Addition Financial Arena right on campus and tickets are free for students! Get some friends together and head over to their next game. For guest basketball tickets, click here.
Another great team at UCF is the Baseball team. They play on campus at John Euliano Park behind Towers and the Additional Financial Arena. The stadium was built is 2001 as a State of the Art facility and accommodates 3,481 people and features a 300 seat premium club section. Ther is tailgating in the baseball lot for fans to get hyped for the game. Guests can park in Garage F for free, the baseball lot, and E8, E6, and E7. Non-student tickets can also be purchased through Ticketmaster.
Spring has sprung!
UCF Students are lucky enough to get free tickets to nearly every single spring and fall, sporting event. You can get them now on your phone at UCFStudentTix.com. To better understand how mobile ticketing works, go here. They are first-come, first-serve, based on availability so if you know the game will be packed, show up 30 min- 1 hour early to secure your seat. Take advantage of these free tickets during the four years you are in college.
HaveUHeard that UCF also has a hockey team that many people do not know about, especially being a Florida school. They earned 5th in the SCHC Playoff and defeated our rival, the Bulls, this season as well. They, unfortunately, they don't have their games on campus. Games are played at the RDV SportsDex Ice Den (8701 Maitland Summit Blvd, Orlando, FL 32810) in Maitland, Florida around 30 minutes away from campus. If you ever get the chance to go, don't miss the opportunity.
Of course, there are also Men's and Women's Track-n-Field, Tennis, Softball, Rowing, and Golf too. The Sporting Season doesn't end with Football so be sure to go to check out some of these events all year round!
The same weekend as the big spring football game (April 3-5, 2020), for instance, has a lot of spring sports going on.  Perhaps you are more interested in these:
Friday
Women's tennis vs. Oklahoma State | 5 p.m. | USTA National Campus (Lake Nona)
Baseball vs. Wichita State | 6 p.m. | John Euliano Park
Saturday
Men's Soccer in the final of the Florida Cup | Time TBD | UCF Soccer Complex
Women's soccer vs. Orlando Pride | Noon | UCF Soccer Complex
Baseball vs. Wichita State | 6 p.m. | John Euliano Park
UCF's Relay For Life also begins at 4 p.m. Saturday on Memory Mall with an opening ceremony.
Sunday
Baseball vs. Wichita State | Noon | John Euliano Park
Women's tennis vs. Oklahoma | Noon | USTA National Campus (Lake Nona)
Change of plans; go here to learn how to exchange your tickets.
Erica Strum, UCF Intern, HaveUHeard
Perhaps next, you may want to check out our blog on student budgeting. Pass on these great tips, tell your friends and like us on Facebook, Instagram,  Twitter, and Pinterest. Sign up for other great tips at haveuheard.com. Are you new to HaveUHeard? Here is how to best use the site.