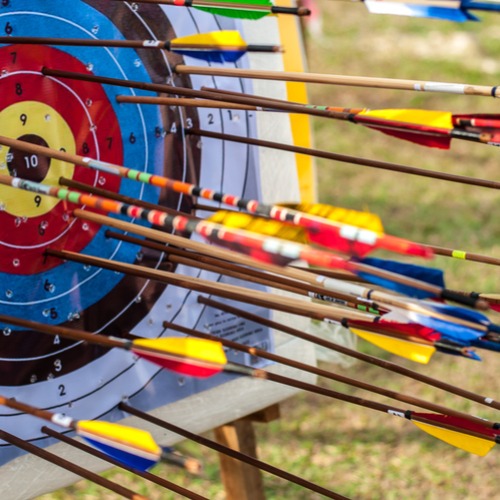 What Students Wish They Took
Today, universities have students declare a major almost immediately. That is not to say they cannot change their major but once they are following their course track, it can become difficult to switch especially if you are too far into your major. For those students that love their major, they do not always look to explore all a different elective that is available opting to take other classes within their college major.  But, sometimes students' schedules are just so jam-packed that an easy, fun, and exciting elective is the perfect way to round out a schedule.
Electives can serve many purposes: fulfill an individual's major requirement, supplement more rigorous courses to complete a minor, fill a schedule, or simply to have fun.
The following electives are great to choose from:
Arts & Crafts
Ceramics: Beginning Throwing
Ceramics: Hand-building Decorative Pots for Plants
Craft Workshops: Make It and Take It
Jewelry Making: Silver Pendants/Silver Rings
Painting: Landscapes
Improv
Food & Beverage
Wine Tasting
Wines of France
Pasta & Sauce Cooking
Vegetable Gardening
Dance
Adult Jazz/Hip-Hop
Aerial Dance
African Dance
Bachata
Ballroom Dance
Beginning Adult Ballet
Latin Dance Crash Course
Salsa
Health & Wellness
How to Thrive in an Automated World
Introduction to Essential Oils
Women's Empowerment and Conscious Living
Yoga
Outdoor
Cowboy Way
Horsemanship
Scuba
Sports
Archery 101
Golf: Beginning
If any of the courses above are departmentally controlled, do not be discouraged from pursuing it. Send an email, make an office hour visit, or discuss this with an advisor; these actions will almost always allow you to get into the elective of your choice. One thing to note, however, these electives often fill quickly so it is in your best interest to make a list of the top 5 electives you would be willing to take including the course code. This allows for quick searching on the day and time your registration opens. Lastly, some of the electives that include materials will cost money to participate and often, it will be charged to your student account.
The University of Florida has lots of fun and easy electives to offer. Speaking from experience as a fourth-year Biology major, I did not take the time to schedule fun electives because I felt I needed to take rigorous courses and as a result, pushed the things I enjoyed to the side. Unfortunately, I wish I took the time to make memories, meet great people, learn something other than biology.
Stella Fedele, UF Intern
Pass on these great tips, tell your friends and like us on Facebook,  Instagram,  Twitter, and Pinterest. Sign up for other great tips at haveuheard.com. Are you new to HaveUHeard? Here is how to best use the site.