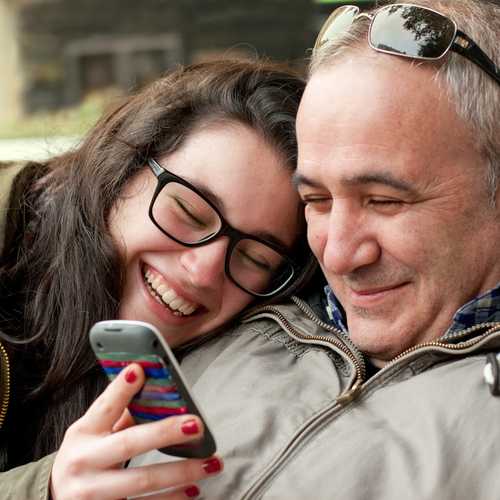 The Best Things to Do With Your Dad at UF
As a new college student at the University of Florida, leaving home was exciting. Free-dommmm!! As the months passed, however, the desire to spend time with my family increased exponentially. Family weekends, official or not, became something I circled on my calendar in my brightest highlighter. Even now that I am a senior, seeing my family during the semester is just as wonderful as it was when I was a freshman. Family weekends at the University of Florida are great fun, and Father-Daughter weekends are a special favorite.
Because I am not in a sorority, we're not on a tight schedule when my dad comes to visit. If we're planning to take in a game or sporting event that starts later in the day, we can start our day by enjoying a walk to Lake Alice or hiking at Paynes Prairie Preserve State Park. We also like to go to Depot Park or downtown Gainesville, where we can always find events like art festivals, farmer's markets, or concerts. And the new Regal Theater at Celebration Pointe is really nice. We both enjoy action and thriller movies (and mom doesn't!), so I can always talk him into a movie (and lunch or dinner at one of the great nearby restaurants) — especially if it rains.
Ginnie Springs, Ichetucknee Springs, and Blue Springs are just a few of the most popular springs (and water attractions) around Gainesville. When the weather is nice, I would recommend families of all ages visit the springs. Tubes, floats, canoes, and snorkel gear are available to rent if desired. The springs are a "must-do," as dad and I have proven many times.
Dad Goes Greek
If you are a student in a sorority or a father with a daughter involved in Greek life, Father-Daughter weekend usually features a schedule that starts on Friday and ends on Sunday. Daughters and fathers can choose to participate in some stuff or the whole weekend's worth of planned activities. For example, custom t-shirts emblazoned with the sorority name are often handed out Friday night for both father and daughter to wear. A catered dinner follows, held either in the sorority house and under tents on their grounds. On Saturday, fathers and daughters will typically meet up to tailgate at the partnered fraternity house, then walk to Ben Hill-Griffin football stadium to cheer on the Gators. Following the game, the groups head to midtown or downtown Gainesville to enjoy a meal and time with family and friends. On Sunday, fathers and daughters are encouraged to attend the closing event, known for being a rousing game of paintball or laser tag.
If the mother or father of a student at the University of Florida also attended UF, the parents and students are eligible for the Legacy Pinning Ceremony. The parent and student must sign up to attend and receive a pin. For other great things to do with visitors in Gainesville, read our blog Nature vs Nurture. Weekends spent with family are some of the most cherished memories I have of my journey through my undergraduate career.
Pass on these great tips, tell your friends and like us on Facebook, Instagram, Twitter, and Pinterest. Find out more about how to use HaveUHeard as a great resource. Sign up for other great tips at haveuheard.com.