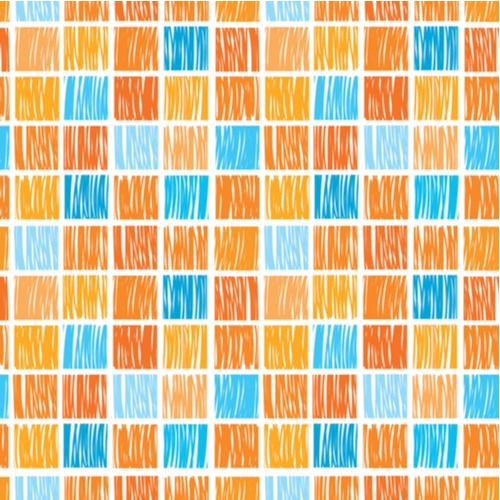 All Part of the Football Game Day Tradition
Football season is upon us! Other than making sure you will be properly attired in orange and blue and have your Gator chomp down, you will need to know where to go to pre-game. Pre-gaming, according to Urban Dictionary, generally means drinking before going to an event where the drinks that you will purchase are more expensive. I believe the term "crazy fun" was included in the definition as well.
Pre-gaming at UF mostly occurs by Midtown, which is across the street from Ben Hill Griffin Stadium. You will find yourself awash in a sea of orange and blue crowding all the restaurants and bars (most of whom take no reservations on Game Day). So you'll want to be there early if you're headed to JJ's Tavern, Tatu, and Salty's as well as The Social, Fat Daddy's, Rowdy's, and, well, just about any bar in the Midtown area. (This is also where you will find most ticket-scalpers. Just be warned about scalped tickets. Read about my experience here).
Pre-Game or Tailgate?
Are you an alum of UF? Then head to Emerson Alumni Hall prior to each game for some live music, 4Rivers Smokehouse food, cash bar, tailgate games, and more. Life members may bring two complimentary guests; Annual members may bring one complimentary guest and pay $10 for each additional guest accompanying you. This tailgate opens 3 ½ to 4 hours prior to each game and closes 45 minutes before kick-off.
Students who participate in Greek life will probably pre-game — or tailgate as they prefer to call it — at the fraternity house that their sorority has been paired up with or connected to. I have, indeed, experienced a fraternity tailgate and yes, crazy fun is a perfect description. So is hot, crowded, and loud. For many, the crazy fun outweighs all, so tailgating still comes highly recommended.
Looking to up your tailgate experience? Check out Tailgate Guys turn-key. All you have to do is show up — they provide all the equipment (tent, tables, chairs, even a television package if you want) right on the Reitz Union Lawn. Pricing starts at $250.00.
RV Info for Game Day
For Gator football fans planning to attend more than half of the home games, you can apply for the Motor Home Parking Program. The program provides reserved parking exclusively for motorhomes and RVs. Applications are not accepted for automobiles, trucks, vans, buses, commercial vehicles, or any vehicles other than motorhomes. The cost for a motorhome permit is around $450-$500, but varies with the number of home football weekends in the season. For additional information, you can call Transportation and Parking Services at 352-392-PARK (7275). You can also contact Nina Shubert at UF Transportation and Parking Services if you would like additional information or to be added to the waiting list for next year.
Here are a few things that are useful to know before you tailgate at UF:
3 hours before kickoff, BUBBA Burger Gator Fan Fest opens outside Gate 2 at the corner of Gale Lemerand and Stadium Drive with booths and activities set up by corporate sponsors. You'll also find former players signing autographs and can enter sweepstakes for future games and other prizes. For those of you needing a clean bathroom (they call it The Swamp for a couple of reasons), the arena lobby opens at 8 am for a noon game and noon for an evening kickoff. This is a great place to access the restrooms or just cool off.
2 hours & 25 minutes before kick-off, you'll want to be in place for the Gator Walk. This is the the walk that takes our Gator team to the locker room for the game. Head to the north end of the stadium, closest to University Ave, to cheer on the Gators and coaches.
Rise, Shine, and Game Day!
We recommend getting to your tailgating destination early! Traffic on campus will become a nightmare, and your pre-game festivities might end up confined to your passenger seat instead of your tailgate. You can find houses in midtown that will allow you to park for a fee, but you'll pay a hefty price. I have paid as much as $40 for a spot, but also paid in hours for the time it took to battle all the traffic concentrated in that area when leaving. There are public parking lots, but those are limited. I have even parked on the sidewalk on Frat Row without any problems, but that required arriving 3 hours prior to game time. Click here for parking information.
Also be sure to take note of these street closings: Lemerand Drive between University Avenue and Stadium Road 2.5 hours prior to the game.
There is a private company called Gator Parking (not affiliated with UF at all) that offers reserved tailgating spots across from the stadium, but those spots can only be reserved for the entire season. Click here for more information if you plan on being a season ticket holder with tailgating intentions. You would be surprised how many people come up to tailgate with their RVs. It's a thing, and there is a completely different set of rules for this type of pre-gaming and tailgating. Finally, if the heat is just too much, you might consider one of the restaurants in Midtown (or almost any bar/restaurant in Gainesville), where there is usually a giant TV (or many) tuned to the game.
When the Gators are playing well, ESPN may send their pre-game show, GameDay, to UF. Fans show up early (sun-rising, bird-cheeping early) with their signs to get a position in front, closest to the stage. You'll also find the UF cheerleaders and members of the band there at the Plaza of the Americas. And a Tim Tebow sighting is not unheard of! This is an experience definitely worth sharing in if UF is the lucky pick for this pre-game broadcast.
I've been to my share of pre-games and football games and both are a lot of fun. Actually, many say you can't really have one without the other. They're probably right, because there really is a way for everyone to experience both pre-game and the game itself. And there's something truly special when Gator fans show up for their team and game day…it's definitely an Orange and Blue moment not to be missed. GO GATORS!!!
Click here to learn more about UF football.
For other game day events for the upcoming season, click here.
Pass on these great tips, tell your friends and like us on Facebook, Instagram, Twitter, and Pinterest. Find out more about how to use HaveUHeard as a great resource. Sign up for other great tips at haveuheard.com.