HaveUHeard.com includes links to third-party websites and advertisements for third-party products and services. Product and service-specific opinions mentioned within the content of our blogs are entirely the opinions of the HaveUHeard.com team and its staff. It is our hope that you will find value in the products and services these third-party organizations represent, and patronize these businesses. Such advertising and marketing partnerships help make our efforts at HaveUHeard.com possible. Thank you for your support and ongoing interest. For additional information, please read our full HaveUHeard.com Disclosure Statement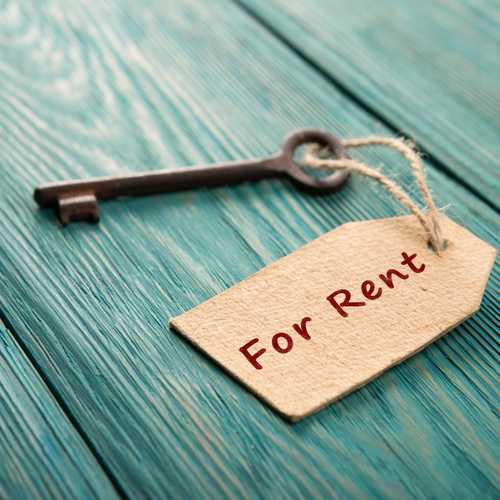 Favorite Apartment Rentals
Here are some great tips about our favorite apartment rentals. In my case, neither of my daughters stayed in the dorms beyond their freshman year. My youngest has lived in Oxford Terrace for the past two years because she loves the location, the rent is reasonable, and the bedrooms — each with their own bathroom — are a nice size. Plus, she hates moving. However, now that she's heading into her senior year, she and four of her friends (like many seniors) are moving into a five-bedroom house practically across the street from her current apartment.
In Gainesville, the rentals are plentiful. Below are some of the more popular apartment complexes students live in near UF. Some provide buses to campus (which can be super important since parking on campus can be a nightmare), some have facilities that rival a fancy hotel (pools, hot tubs, volleyball courts, lounges), some provide reserved parking spots for a fee, some are gated and provide constant security, and all have various options from studios to 6 bedrooms.
Prices vary and generally go up slightly each year. The rent for many complexes depends on how early in the year you sign a lease. Many will also help find a student to fill a vacant room if need be. Wi-Fi is generally included in rent, but utilities are not always included or are included up to a specific dollar amount with the overage split between the occupants. Be sure to check all these things before making a decision on rentals.
It's important to note that many parents end up having to sign as a guarantor even though the lease is in the student's name; I did. It's also helpful to know that for some of the more high demand rentals and apartments, the time frame to start looking is around November. Some students will start looking even earlier, especially if they already have their roommates and specific living requirements.
Our Listings
We tried to stick with the important things — like security and furniture rather than tanning beds and lit volleyball courts if you know what we mean — but some of the amenities are pretty impressive!
Lyncourt Square– Contemporary Management Company. Currently $865/month for a 3/3. Includes utilities, water and is furnished. Parking is extra at $125 -$150/month for a single spot and $75/month for a tandem spot.
Lyons Corner– Campus Advantage. Currently running $800/month for a 4/4 townhouse style apartment. Includes utilities, water and is furnished. Parking is extra at $150/month for a single spot and $75/month for a tandem spot.
Campus View – Managed by Campus Advantage. Currently running $825/month for a 3/3 and includes internet, water and is furnished. Located near sorority row and within walking distance to UF.
Social 28 – Located practically across the street from campus. They have 2/1, 3/2 and 4/2 bedrooms and are furnished. Wifi is included but utilities are not. They have study rooms, a gym, and a pool. They do have a parking garage but parking is an additional fee. A 3/2 is currently about running $829 – $859.
The Standard — Landmark properties.  This is the newest, and probably most talked-about, luxury style of off-campus living and it's located directly across the street from UF (corner of 13th and University). They have a lot of floor plan options, ranging from 1 to 6 bedrooms. Amenities include an arcade/game room, lounge, computer lab, rooftop pool, gym, yoga, spinning golf simulator, and free tanning. Apartments are furnished and include wifi, cable, waste disposal, and pest control, but utilities and parking are not included. They do have a garage and charge $150/month per spot. Prices start at $750/month. The Standard also has a Target Express, Chase Bank, and CVS, with several restaurants a few steps away.
Trimark Properties is one of the larger property management companies in Gainesville with 25 properties. Their properties come unfurnished and utilities are not included. Parking runs $220/month. Some of their more popular apartments are listed below, many located by sorority row.
Camden Court – 3/2 runs approximately $745/month; 4/3 – $755.
Greystone – 3/2 runs approximately $755/month; 3/3 $795 townhouse $845; 4/4.5 – $799
Tuscana – 3/3 – $799; 4/3 – $685; 4/4 runs approximately $630/month (older building)
Stratford Court – 2/2 – 842; 3/3 and 4/4 are currently sold out
Ashton Lane – 3/2 runs approximately $765/month; 2/2 is currently sold out
Sabal Palms – Another Trimark property. Located at 1013 SW 7th Avenue 1 block from UF by Norman Hall and next to Sorority Row.
Savion Park – Trimark Property. This is a new apartment complex on 4th and 10th near campus (about a five-minute walk from Norman Hall)
Cascades – Trimark Property. This is a new apartment complex near Savion Park and Sorority Row.
Other popular rentals:
Royal Village– they have 3/2 and 4/2 floorplans starting at $699/month. These units come furnished and utilities are included up to a specific monthly allowance.
Woodbury Row – Townhouse style running approximately $800/month depending on the floor plan. Parking in front of the townhouse.
2nd Avenue Centre — Fully furnished apartments with shared and private bedrooms in 1, 2, and 4 bed/bath configurations, with amenities for health, fitness, and socialization. Pricing starts at $769/month.
13th Street University House — Located 6 blocks from UF on 13th (thus the name). My older daughter lived here and took the bus to campus. The rooms were not very large but it had some good amenities when she lived there seven years ago; they have since added many more — you have to stay competitive! Rates start at $699/month for a 4/4 and go up as the bed/bath number declines. Included are furnishings, internet, cable tv, water/sewer, trash disposal, in-unit laundry. She paid extra for a parking spot but they have an attached parking garage with a FOB to open the gate for an added measure of security. She was able to park right on the 4th level, directly next to the door that entered the building.
Oxford Terrace —  (University Realty). Located on SW Depot Avenue, just a block away from sorority row and 3 blocks from campus, these are 4/4 apartments, most furnished. As I mentioned earlier, this is where my younger daughter has lived for the past two years. Cable and internet are included as well as in-apartment washer/dryer and covered parking, although only 1 spot is included with rent. On bus route direct to UF.
Student picks from the South and West side of Campus
Oxford Manor: 3/3 – $497, 2/2-$640 townhouse-style apartments with in-apartment laundry. Clubhouse, pools, 24-hour fitness center, etc. Located just off of Archer Rd and on three direct bus routes to campus.
The Retreat– about a mile from campus but very nice, has a pool, tanning bed, gym, clubhouse, sauna etc. Townhouse-style apartments as well as stand-alone apartments (basically 2 story houses)
Spyglass Apartments– 701 SW 62nd Blvd, Gainesville, FL 32607. This community has both townhouse-style and single floor apartments.
West 20 4/4-$599 3/3-$624 2/2-$674. Off 34th
Campus Lodge– 4/4 $499 3/3-$530 2/2-$599. Off Williston
Museum Walk 2/2-$754 3/3-$654. Off 34th
The Enclave 4/4-$561 3/3-$634 2/2-$692. Off Archer Rd
There is parking at these locations that do not require a decal and most places are open parking. Some also have guest parking, like Campus Lodge, West 20, Oxford Manor, and Lexington Crossing.
Most places do not include all utilities; some are all-inclusive besides water, some are all-inclusive with the exclusion of electric, some require payment of both.
These communities are just some of the more popular off-campus complexes that UF students seem to favor. There are many more new apartments that are leasing, including College Park at Midtown, Evergreen Uptown, and Park Avenue apartments next to Celebration Pointe. There is also a new apartment complex scheduled to open for Fall 2020 called Liv+ Gainesville; pricing is not yet available but they are taking names for a waiting list. Finally, check out UF's Off-Campus Life website for more assistance.
For important information about rentals and apartments, click here.
Pass on these great tips, tell your friends and like us on Facebook, Instagram, Twitter, and Pinterest. Find out more about how to use HaveUHeard as a great resource. Sign up for other great tips at haveuheard.com.