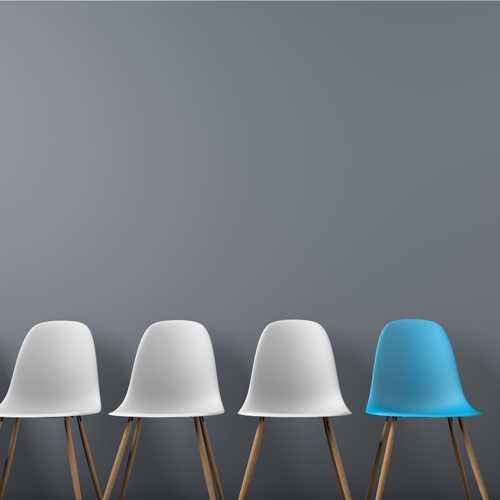 Best way to prepare for a job!
What better way to learn about a prospective field or career than to do an internship? I am a big believer in internships, having done my first internship as a Gator in Tallahassee as an intern for the Governor's Office (Yes! I survived being a Gator in Tally). It was an amazing experience and I truly believed it helped me to get my first job out of college. Internships allow students to learn, but they also help them decide if that is actually the career for them. They help them figure out, while still in school, whether the career they envisioned for themselves all along may (or may not) be just what they wanted. The question is how to find one.
I'm not going to lie…if you know someone, now might be the time to put the word out there that your student is looking. My older daughter got her summer internship at Shape Magazine because my friend's daughter worked for them. The two of them spoke on the phone and my daughter's resume made its way to the right person. She got the internship in NYC and what she did not earn financially she more than made up with real-life experience and a position that looked great on her resume. Don't worry; many internships do pay. My younger daughter, an advertising major, got an internship in February but many of her friends got theirs in March and April. Those majoring in accounting, finance, and business tend to get internships in late fall.
If an Internship in DC is more in line with your Gator's thinking, have them take a look at The Washington Center. TWC has a wide variety of internships available for most every major. Your student can also reach out to the office of a congressperson who represents their home voting district or seek out the many Federal agencies that offer internship programs, such as the U.S. Department of State. There is an active group of Gator Alums in the DC area that might also offer insight and leads; see our blog here for more information about finding those kinds of connections.
UF's Career Connections Center offers students assistance in searching for internships and jobs, signing up for events and interviews, and career counseling. In addition, they run various career and internship fairs throughout the school year.  These are a great resource. The Spring 2020 Career Showcase, scheduled for January 21st (the Non-Technical Day) and January 22nd (the Technical Day), will be held from 9:00am – 3:00pm each day in the Exactech Arena at the Stephen O'Connell Center. Professional attire for these fairs is recommended as is bringing a copy of your updated resume and researching the employers that will be there. A list of which employers who will be attending can be obtained by logging in to their student Gator Career Link.
There are also many websites that list potential internships. Internships.com, as most of the sites do, allows students to put in their city and field of choice along with whether or not they are looking for paid and/or unpaid internships. From there, a proper cover letter and resume would be the next step. Occasionally a Skype interview may be requested. Using sites like Indeed or SimplyHired might be worth a try, but spending a lot of time on these sites to then simply hit the "apply" button and have their resume sent into a seeming black hole doesn't generally prove all that successful because most of these positions get filled by students with a more personal connection.
Some websites, like Internmatch.com, allow students to sign up to get daily notifications for new postings about jobs that may be of interest to them. Glassdoor.com and YouTern.com are also useful websites to find an internship. FindSpark.com is better known for its more creative internships and entry-level jobs in NYC.
LinkedIn can be an excellent resource. Perhaps your student saw a position at a company they are interested in at one of the above sites and then, by scouring LinkedIn, they can make a connection. My daughter found that she had a second connection to someone who worked at the company where she was applying for an internship. The connection was in the same sorority as my daughter and that of her own sister, as well. That secondary connection turned out to be someone who is directly connected to her sister because of the sorority affiliation. That led to her sister e-introducing them, and a subsequent phone conversation.
To search for internship listings, be sure to have a detailed and updated LinkedIn page ready to go, then go to the jobs tab at the top of the page and put "internship" in the search box. Refine your search by filling in the boxes on the left side of the page.
Some students are creating their own videos or websites to show off all they have done and are capable of. It can be better than a long portfolio that may exceed the amount of space allotted for uploaded information. These are generally used more for majors like graphic design or advertising, and not really finance.
Should your internship take you out of state, click here to learn about housing options.
Pass on these great tips, tell your friends and like us on Facebook,  Instagram,  Twitter, and Pinterest. Sign up for other great tips at haveuheard.com. New to HUH, here is how to use the site.