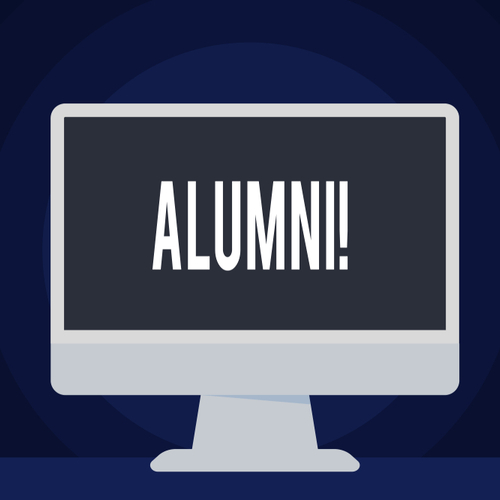 Alumni Networking, Perks, and More…
Before you know it, your student is walking across the stage at graduation and, with that last step, they are officially a Gator alumnus. The question is, what does it mean to be an alumnus? Certainly, your graduate will wear their Orange and Blue pride for years to come, but there is more. Right from the start, they will find that Gators want to help each other. Encourage your student to join the UF Alumni Association for a lot of really good reasons but, first and foremost, to network with other alumni when looking for jobs. HaveUHeard's founder's daughter landed a job interview because she was a Gator and went on to be hired (and of course, continue in their love of the Gators with her coworkers). And, many of the alumni associations raise money to provide scholarships to future gators so being able to pay it forward is always good.
HaveUHeard that all UF students can even get a head start on using this valuable network by joining right now as a UFAA Student Member? And if they happen to have a little extra scholarship money sneaking back into their account at one point, a lifetime membership comes at half the cost as an undergrad. But if graduation has caught up with you at the blinding speed of life, then a mere $40 annually will start a membership that celebrates their lifelong Gator-hood. (That makes for a great graduation gift when you think about it.) Whether in work or play, the Gators will always look out for and like to link up with other Gators.
Just as they were on hand when your Gator interned or studied outside of Gainesville, the local chapters and affiliates of the UF Alumni Association have a presence in many cities – scheduling events, activities, and networking for wherever Gators come to call home. It's also a great avenue towards finding a realtor or a roommate. Even easier, your grad can use The Gator Nation App to access, among other perks, an events calendar for Gators everywhere. Because, as we all know, the Gator Nation IS everywhere. And GOES everywhere, which is why there's even a UF Alumni Travel Program
If graduation has taken your Gator out of Gainesville, then perhaps they'll be traveling back to "where the old Gators play" for homecoming, a reunion, or the Big Game—tailgating included! Currently, UF Alumni Association Tailgates feature games, live music, kids crafts, barbecue, and a cash bar, all located at Emerson Alumni Hall at 1938 W University Ave.
When your grad can't make it back to the Swamp, simply check out the local Gator Club for the Viewing Parties that have you feeling as if you're watching the game in a bar in Midtown instead of across state lines. There are nearly 100 Gator Clubs® around the world and membership in Gator Clubs® is open to all alumni, parents, friends, and students of the University of Florida. Alumni Association members are automatically members of their local Gator Club®, with no additional dues to pay.
Some alumni may want to further the flagship achievements and goals of UF by volunteering their ideas and talents as a member of the Gators for Higher Education Others may feel moved to support their alma mater by buying a commemorative brick paver for Emerson Plaza. That's certainly one way to leave as indelible a mark on their campus as their time at UF left on their life. But, in all reality, the first thing your graduate will probably want to do is order the best-selling specialty tag in the State of Florida: a UF Alumni license plate.
HaveUHeard that alumni involvement is one of the significant contributions any graduate – your daughter or your grandfather or your neighbor – can make to help UF become the Top 5 Public University we all know it is? Going from the ideal to the reality of everyday life, it's the daily perks and benefits of belonging to the UF Alumni Association that your graduate will come to regularly rely on. Discounts include all sorts of things, ranging from continuing education classes and training to auto insurance and car rentals to travel and theme park packages. The list is almost too long to include, but we tried. See below.
So, never fear. Even with graduation come and gone, once a Gator, always a Gator. And it's ALWAYS great to be a Florida Gator!
Alumni Info/Discounts and Offers
2% off your travel when Gator Alum purchase through Million Miles Travel Agency
Geico Auto Alumni Discount (8%)
LSAT Tutoring services (10%)
Dell (up to 30%)
BOGO Baseball bleacher seating on Tuesday and Wednesday home games
UF lecture and leisure courses (2$ off)
EBSCOHOST Database (free)
Dining within Gainesville (with membership card)
Walt Disney World package deals and Disney Cruise discounts
Universal Studios
Seaworld/Busch Gardens/ Discovery Cove/Aquatica
Moving companies
Hertz/National Car Rental/
Holiday Inn in Gainesville
Pass on these great tips, tell your friends and like us on Facebook, Instagram, Twitter, and Pinterest. Find out more about how to use HaveUHeard as a great resource. Sign up for other great tips at haveuheard.com.