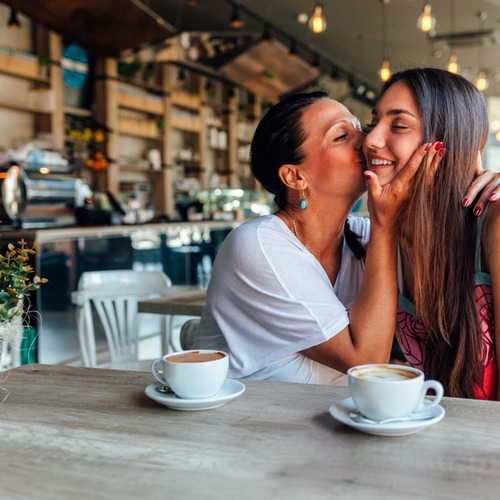 First-Timer
I remember my first mother-daughter weekend in Gainesville. Although it was a sorority event, we did not participate in all of the planned activities, opting instead to just have some alone time. We walked the long route around campus, even passing by Lake Alice. We are not big fans of alligators or other wildlife up close, but we did — carefully — get close enough to see several gators.
There is nothing like walking the campus, seeing the Spanish moss hanging from the trees, visiting the Baughman Center (which is a beautiful non-denominational chapel), even walking by the Bat House. We had no desire to wait for dusk and actually watch the bats. But we did catch up on what she had been doing, how she liked her sorority, how classes were going and how we were doing without her home (where we still had her 14-year-old sister with us).
We did also join in some of the organized mother-daughter events. We took in a trunk show at the sorority house, ate a picnic lunch at Lake Wauburg, and enjoyed happy hour at a local venue. And I got to take her to her first UF baseball game! It was a beautiful spring day in Gainesville and a perfect outing for both of us avid sports fans. I was surprised she had never gone to a game, as she was well into her second year at UF. Students get in for free and a single ticket for me was only eight dollars. The baseball stadium is right by the O'Connell Center so we parked in that lot. There is also a nearby parking garage located right by the football stadium.
Favorite 'Sport'
But, while we love sports, it is inevitable that a little shopping and pampering expedition may be called for. I'm not going to lie, it IS one of our favorite past times. A great place to start your morning if it's a Saturday is the Haile Farmers Market, held from 8:30am to noon along the tree-lined streets of Haile Plantation Village. Grab your coffee from a vendor, then cruise the market for produce, bread, cheese, live plants, and handmade gifts.
On any other day — or after a morning at the market — head to one or more of the private shops that many of UF's  ladies like to frequent. These include Urban Thread and the new Lululemon Store at 3730 Southwest Archer Road.  Also well-liked, although a little more expensive, is the Etc boutique. If you like to test your luck, some prefer shopping consignment stores including Sandy's Savvy Chic Boutique or Flashbacks Recycled Fashions. My daughter does, and enjoys reveling in a unique score!
Nail it!
And when you're done, you and your daughter may want to indulge in a mani-pedi at Swan or Tami Nails, two of the favorites among UF students. There's also a new salon, Noire The Nail Bar, located in the new Butler Plaza, that you might be tempted to try. For eyebrows and other waxing, many of the girls like Uni K, Brazil's and Salon Ziba. Ziba also will go onsite to sororities but has their salon location for appointments. Be sure to remind your shopper to ask for student discounts; many stores offer one with an ID. Some of the salons do as well. As a follow-up to all this mother-daughter fun, you may want to send our blog on student budgeting.
Pass on these great tips, tell your friends and like us on Facebook,  Instagram,  Twitter, and Pinterest. Sign up for other great tips at haveuheard.com. New to HUH, here is how to use the site.