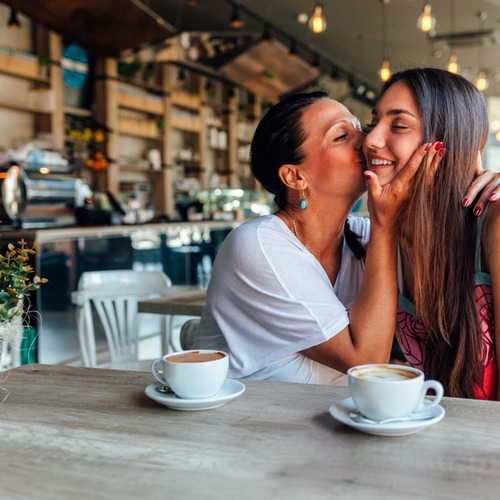 First-Timer

I remember my first mother-daughter weekend in Gainesville. Although it was a sorority event, we did not participate in all of the planned activities opting instead to just have some alone time. We took a long walk around the campus, passing by Lake Alice. We are not big fans of alligators or other wildlife up close, but we did get close enough to see several gators.

There is nothing like walking the campus, seeing the Spanish moss hanging from the trees, visiting the Baughman Center, which is a beautiful non-denominational chapel, walking by the Bat House (we had no desire to watch for bats). We caught up with what she had been doing, how she liked her sorority, how classes were going and how we were doing without her home (we still had her 14-year-old sister at home).

We did participate in some of the organized events including a trunk show at the sorority house, a picnic, and lunch at Lake Wauberg and happy hour at a local venue. I also got to take her to her first UF baseball game. It was a beautiful spring day in Gainesville and, with both of us being avid sports fans, I was surprised she had never gone to a game with this being her second year at UF. Students get in for free and a single ticket for me was eight dollars. The baseball stadium is right by the O'Connell Center so we parked in that lot, although there is a parking garage located right by the football stadium.
Favorite 'Sport'
But, while we love sports, it is inevitable that in the four years at UF, a little shopping and pampering expedition may be called for. I'm not going to lie, it's one of our favorite past times. Should you get up to UF for a little mother-daughter time, you may find yourself at one or more of the private shops many young ladies like to frequent. These Wolfgang Clothing and Urban Thread. Some young ladies prefer to try some of the consignment stores including Sandy's Savvy Chic Boutique. A little more expensive but also liked is the store etc. And when you're done, you and your daughter may want to indulge in a mani-pedi at Swan or Tami Nails., two of the favorites among UF students. For eyebrows and other waxing, many of the girls like Uni K, Brazil's and Ziba. Ziba also will go to sororities but has a salon for those not in a sorority. Be sure to remind your shopper to ask for student discounts; many stores offer one with an ID. Some of the salons do as well. Perhaps next, you may want to check out our blog on student budgeting.

For more great tips, read through our other blogs at www.haveuheard.com, follow us on Facebook and Instagram and share with other parents you know.