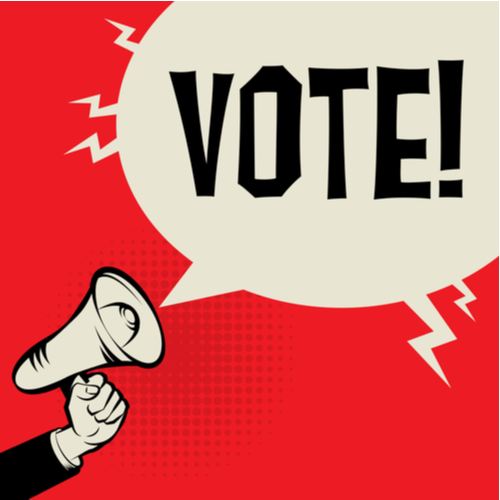 How to Have Your Vote Count While at College
When it comes to voting, your vote counts! Voting is important so we want you to be prepared when election day rolls around, here is how to register.
Absentee ballots are easy, any Florida resident has the ability to apply for one and vote by mail. This is conducted before election day, and you may return the ballot either by mail or in person. This way of voting should be used when you are unable to be present at the voting station. You can register to vote through this link on the UF website if you are not already registered. UF is part of the Voter Friendly Campus designation.
Find your state's requirements here. To register to vote in Florida, you must fill out a new registration form online at RegisterToVoteFlorida.gov, by mail or in person. If you prefer to fill out the form in person, there are more places than you think to grab one. It's available for download or available at any County Supervisor of Elections (Alachua County for UF), any local library, or any entity authorized by the Florida Fish and Wildlife Conservation Commission to issue fishing, hunting, or trapping permits.
An absentee ballot, or a "vote by mail" ballot is an option for those who aren't or don't want to register to vote in Gainesville. The vote by mail ballot allows voters to receive their ballot by mail instead of having to go to the polls and vote in person. There is a deadline to request an absentee ballot, so this is an option for anyone looking to take care of their vote ahead of time.
The deadline to request a ballot be mailed to you is no later than 5 pm on the 6th day before the election, and the ballot must be received back no later than 7 pm on Election day, or else the vote won't count! We did hear of many college students whose absentee ballots did not get counted in the last Presidential election. We do not recommend waiting too long to request an absentee ballot and mail it back. Absentee ballots can be requested on the county Supervisor of Elections website, in writing, by telephone, or in-person to the Supervisor of Elections. Another way to vote is to just register to vote in Gainesville, or change your address on your voter registration, which is super easy. Starting a few months before elections, there are always people all over campus with the correct forms to either register to vote or change your address. This only takes like two minutes tops.
The Reitz Union offers voting for most elections. For the primaries, you can vote at Reitz Union only if it's in your "district' which is mainly for on-campus students. For the general election, you can vote anywhere, including the Reitz. Getting to the polls is super easy too because a lot of on-campus organizations offer free rides or even discount codes to use for Uber and Lyft to get you to the polls. Another place that you can vote is the Florida Museum of Natural History. I live on Archer Rd. so that is where I have to vote. Many counties open up early voting locations so if your students will be home during this period of time, they can cast their votes there. For students registered in Alachua County, there are several early voting sites. You may click here to see those locations.
You also have the ability to view your precinct information below. Through voter resources, here are links that will take you to your particular county and from there, it will provide you with all the information you need regarding voting in your area.
Please click the links below to access each Florida county's Board of Elections:
If your student is studying abroad, they should request their absentee ballot several months in advance. Click here for assistance in requesting that information for Florida. For those residing in another state, use the Usa.gov website.
Voting is important when it comes to making a difference. Every vote matters and believe it or not, your vote can determine the outcome. You have the ability to make an impact in the world. So don't hesitate to cast your vote and allow yourself to have a part in the upcoming election! Register now, do your civic duty, and make your vote count!
Stella J. Fedele & Rebecca Strauss, UF Interns
Pass on these great tips, tell your friends and like us on Facebook, Instagram,  Twitter, and Pinterest. Sign up for other great tips at haveuheard.com. Are you new to HaveUHeard? Here is how to best use the site.