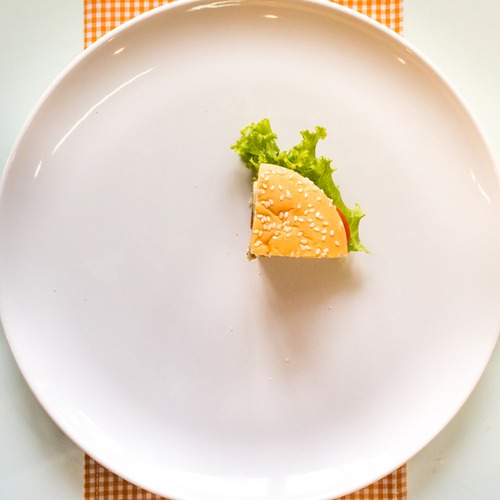 No Student Hungry, Food for All!
Much like the young students featured in the national campaign, No Kid Hungry®, there are many students at colleges throughout the United States that are barely getting by. Some are forced to put their nourishment behind paying for college and all of its expenses: tuition, books, rent, and utilities among them. The USDA average monthly cost of food for a college-age student on a recommended, moderate-cost food plan was $223.55 in 2018.
Even when working and having secured loans, many students who are struggling financially often feel uncomfortable mentioning their circumstances. They play off not being able to afford enough food, much less what they need to help them maintain a healthy, balanced diet. As a college student who relied on school loans, I had often made light of this, kidding about my college meal staple of ramen noodles. But that kidding fell by the wayside after raising my children and teaching them the importance a healthy diet. When you know the impact that a healthy diet has on one's quality of sleep, ability to manage stress, capacity to be strong mentally and physically, and one's overall well-being, it ceases to become a joking matter.
Field and Fork Pantry
Fortunately, many universities today recognize this problem and understand student food insecurity. That relatively new terminology basically refers to the scenario of students not having access to nutritious food on a regular basis. One of the ways many campuses have addressed student food insecurity is by establishing Food Pantries.
At UF, we have the Alan and Cathy Hitchcock Field and Fork Pantry. The Pantry offers non-perishable food, toiletries, and fresh vegetables grown in their gardens. No pantry shopper is ever asked to verify their income or need, and Fork and Field Pantry understands that some people who use the pantry have a chronic need for food while others only a temporary need. If you know of a student that needs this resource, you should absolutely share this information. The Pantry is very discreet about respecting the privacy of those in need of their service.
The Pantry is located on Reitz Lawn across from the Hub and east of McCarty Hall A.
**This is an unusual and unprecedented Spring (2020) and the situation and circumstances continue to evolve daily. Please start all your planning by first checking here for the updates directly from UF.**
Pantry hours are:
Spring 2020 (January 6th – May 1):
MONDAY: 1o:00AM – 2:00 PM
TUESDAY: 1:00 – 5:00 PM
WEDNESDAY: 3:00 – 6:00 PM
THURSDAY: 1:00 – 5:00 PM
FRIDAY: 10:00 AM – 2:00 PM
Summer Break Week 2020 TBD
If you are more fortunate than others, the Field and Fork Pantry accepts donations, both monetary and in kind. You can even volunteer at the Pantry, helping mostly to label, sort, and stock donated food items and toiletry products.
Pass on these great tips, tell your friends and like us on Facebook, Instagram,  Twitter, and Pinterest. Sign up for other great tips at haveuheard.com. Are you new to HaveUHeard? Here is how to best use the site.