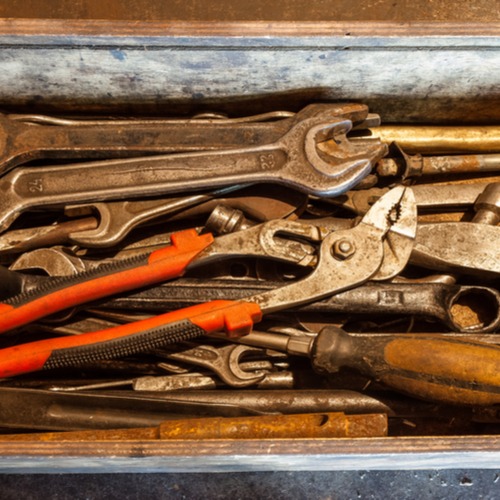 Repair Shops
Car, scooter or bike, oh my!  At UF, you will find all in large numbers. Talk to any student about which is the most useful at UF and you're likely to get an equal number of answers. No matter the transportation your student is using, they may, at some point, need a repair shop. There is nothing worse than having your main mode of transportation break down. Below you will find a list of repair shops for bikes and scooters. So when you need to, get it repaired and get back on the road. For auto repair and car maintenance, click here.
Bike Shops
Have U Heard that part of your tuition fees includes having free bike repairs at UF? Parts are available for a nominal fee or you can bring in your own parts and they will fix it. Click for more information.
SG Bike Repair
Reitz Union ground floor next to P.O.D.
352-846-3003
Bikes and More
2133 NW 6th St
(352) 373-6574
Bike Works
2300 SW 34th St
(352) 225-3585
Chain Reaction Bicycles
1630 W University Ave
(352) 373-4052
Gator Cycle
3321 SW Archer Rd
(352) 373-3962
Goodbike
425 NW 13th St
(352) 792-6600
Super Cool Bike Shop
3460 W University Ave
(352) 371-2453
Schwinn Shop Inc/Gainesville Cycle
919 W University Ave
(352) 374-2064
Scooter Shops
Affordable Scooter Repair and Tune-Up
4236 SW 35th Terrace, Gainesville, FL 32608
(352) 339-2534
Campus Scooters
3219 Southwest 40 Boulevard C, Gainesville, FL 32608
(352) 337-0425
Gator Mobile Scooter Repair
4460 SW 35 Terr., #308, Gainesville, FL 32608
(352)989-0824
New Scooters 4 Less
633 NW 13th St, Gainesville, FL 32601
(352) 336-1271
Pass on these great tips, tell your friends and like us on Facebook,  Instagram,  Twitter, and Pinterest. Sign up for other great tips at haveuheard.com. Or if you are new to HaveUHeard, here is how to utilize the site.