HaveUHeard.com includes links to third-party websites and advertisements for third-party products and services. Product and service-specific opinions mentioned within the content of our blogs are entirely the opinions of the HaveUHeard.com team and its staff. It is our hope that you will find value in the products and services these third-party organizations represent, and patronize these businesses. Such advertising and marketing partnerships help make our efforts at HaveUHeard.com possible. Thank you for your support and ongoing interest. For additional information, please read our full HaveUHeard.com Disclosure Statement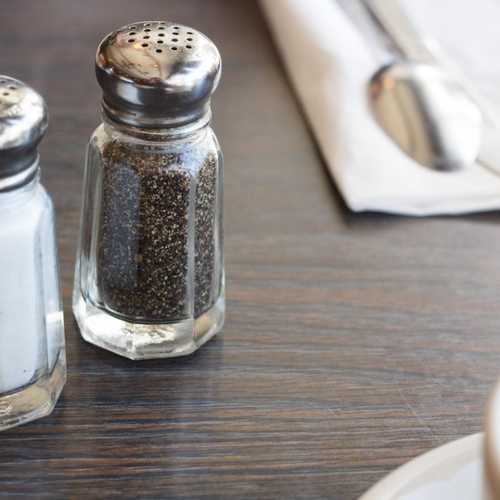 Best Breakfast Restaurants
Like any city, there are literally hundreds of dining options here in Gainesville, from fast food to fast-casual, from family-style to fine dining. When hungry for breakfast, you will find bagels, omelets, pancakes and more at restaurants appealing to every palate and price point. Depending on whether you are touring with a prospective student or visiting your student in Gainesville (who will undoubtedly be clamoring for a good meal), the options are plentiful.
These are our favorites:
ReFresh –  Located on W. University Avenue. Serving healthy food like açaí, lettuce wraps, wraps, bagels, cold-pressed juices, and more. Vegetarian/Vegan health food restaurant.
43rd Street Deli and Breakfast House – 2 locations, Williston and NW 25th place. Open for 35 years, this is one of your more traditional deli restaurants.
Afternoon – Located on NW 10th Avenue in the Grove Street neighborhood. This new breakfast/brunch place is not too pricey but really lovely for either breakfast or brunch. From an egg & cheddar sando to corn & potatoes, from Shakshuka to poached eggs, the menu options are varied and expansive. The owners have crafted a New American brunch establishment, serving traditional southern ingredients combined with international and American ingredients. Closed on Wednesdays.
The Bagel Bakery – In the Millhopper Shopping Center on 16th Blvd. In addition to their bagels, they serve muffins, pastries, and breakfast sandwiches. Their coffee is sourced from Guatemala.
Bagels and Noodles – Midtown location for classic breakfast fare with a mix of American and Asian flair. An unlikely marriage of foods but a must when visiting.
Bagels Unlimited – 34 Street. Serving fresh bagels baked daily.
Bay Islands Coffee Company – Archer. Every time I visit Gainesville, I have a standing request from my daughter for a Bay Island drive-through order before I can even pick her up. This coffee stand serves up bagels, muffins and more but is known for its coffee ice cubes in many flavors. (My brain involuntarily goes "Mmmmmm" just thinking about them.) Drive through (or walk-up).
Civilization – Near Downtown. Known for its organic and locally sourced menu offering Vegan options. Serving lunch Tuesday through Friday, and dinner Tuesday through Saturday. Brunch is served on Saturday and Sundays beginning at 10 a.m. Cash only and closed on Mondays.
Daybreak Pleasant Street – Near Downtown. Simple, compact cafe offering locally sourced quality ingredients and from-scratch cooking.
Flying Biscuit – NW 16th  Boulevard. Known for its Southern-inspired comfort food ingredients. Do NOT miss their grits and biscuits. Open for lunch and dinner, too.
Harvest Thyme – Downtown. A small cafe serving sandwiches, wraps, smoothies and breakfast bites. Good vegan options here, and locally sourced food.
Keke's Breakfast Cafe – Located in Butler Plaza North. Breakfast menu items are handmade, using the best ingredients available: fresh fruits and vegetables delivered daily, fresh bread and dairy products. Order your choice of Waffles, Eggs, Pancakes, French toast, Omelets, and more.
Maple Street Biscuit Company – Archer Road and Tioga Town Center.  A casual cafe offering biscuit sandwiches, waffles, and southern sides. Breakfast and lunch only, serving only until 2pm. My personal favorite menu item is The Squawking Goat — don't judge me.
Metro Diner – 34th Street. With multiple locations in many states, Metro Diner serves breakfast, lunch, and dinner, but we recommend breakfast/lunch. This eatery was featured on the Food Network's Diners, Drive-Ins and Dives, hosted by Guy Fieri.
Peach Valley Cafe – 34th and Archer area. Open for breakfast and lunch, the cafe tends to have long lines on the weekends, but serve free coffee and water for those waiting. Traditional breakfast comfort food with a southern flavor served here, pun intended. Don't let the peach in their name confuse you: try their apple fritters.
Root and Pecker – 5408 NW 8th Ave. Open 7 am – 3 pm daily, serving local farm ingredients and healthy fare. Their menu uses no preservatives, pesticides, antibiotics, or GMOs. Serving breakfast and lunch.
Waffle House – We ended up here after trying several other places that had over an hour wait. We were pleasantly surprised by the friendly service and good food. Open 24/7.
If you happen to have a student, like mine, who would prefer to sleep in and opt for brunch as their first meal of the day, we also share our favorites for Brunch.
Pass on these great tips, tell your friends and like us on Facebook,  Instagram,  Twitter, and Pinterest. Sign up for other great tips at haveuheard.com. New to HUH, here is how to use the site.