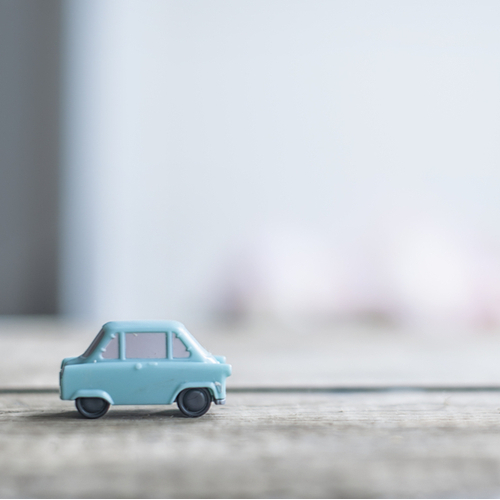 Can You Get By Without a Car?
As a fourth-year student at the University of Florida, I have experienced college with and without a vehicle. While having a car during any stage of your student's college career is helpful and convenient, it is not necessary.
Traditionally, freshmen will live in a campus dorm their first year and the need for a car is very minimal. Parking is limited and oftentimes, they will have to park further away from their dorm. As for needing a car to shop for food and toiletries, Publix is the most popular grocery store for students living on campus. There is a location right across from campus (13th and University) as well as a Target and CVS. Products such as toiletries, basic clothing items, food, and school supplies are within half a mile from the center of campus.
Getting around Gainesville via buses is very easy with the app "Rider" which can be downloaded onto any tablet or smartphone for free. This app shows the routes, real-time locations of each bus, as well as estimated wait time per bus-stop. Sophomores that decide to live on campus for a second year have a bit of an advantage in choosing housing accommodations with kitchens (if desired). This allows your student to cook, and of course, meal plans are always an option as well.
By the time I was a junior, however, I decided to live in an apartment off-campus. Although the bus system here in Gainesville is great, I wanted to have more freedom and save time when running errands. Individuals who are interested in having a car here at the University of Florida cannot freely park on campus without a decal. Decals are purchased either annually, per semester, monthly, or weekly and are priced by the proximity of parking to the center of campus. A break-down of the decals is as follows:
Green Decal- Graduate and professional students living off-campus
Park & Ride Decal- Undergraduate students living off-campus
Red 1 Decal- Students who have completed 50 or more credit hours and live on-campus (beginning in the Fall semester)
Red 3 Decal- Students who have completed fewer than 50 credit hours and live on-campus
Brown 2 Decal- Students living in Corry and Maguire Family Housing Villages
Brown 3 Decal- Students living in Diamond Family Housing Village
Scooter- All members of the UF community; Only available as an annual or semester decal
(Prices are subject to change)
Now that I am in my senior year, I am thankful to have the means for a vehicle. I do not have a decal to park on campus because the bus system is more than sufficient for getting to class on time and finding parking on campus can become time costly.
Lastly, if your student is concerned about getting home for long weekends and holidays because they do not have a car, there are many Facebook pages that are dedicated to ride-sharing among UF students throughout the entire year. The people here at the University of Florida are welcoming and thoughtful in accommodating every student's needs!
Pass on these great tips, tell your friends and like us on Facebook, Instagram,  Twitter, and Pinterest. Sign up for other great tips at haveuheard.com. Are you new to HaveUHeard? Here is how to best use the site.