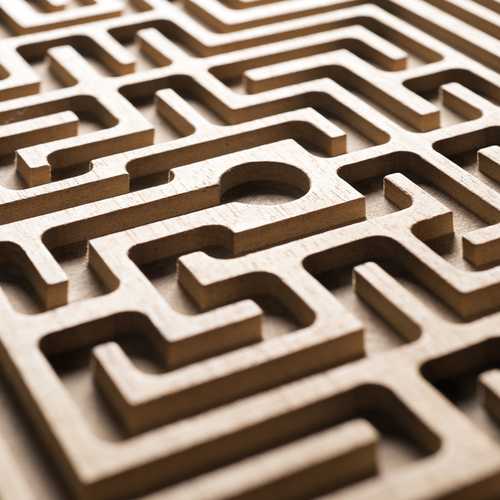 The Stress of College
Stress. It affects all of us, including our kids. Honestly, what do we expect from balancing a full schedule, the welcome distraction of football season, the sorority and fraternity rush, and all this while adjusting to college and trying to maintain a social life? These stress levels increase during mid-terms and finals, and it all seems a Wallenda-like tightrope, for sure. Fortunately, UF is on top of it. They offer various programs, workshops, training, and suggestions, most of which are free to our Gators. Individual wellness coaching is available through Wellness Services and students enroll for free using their UFID. Through GatorWell, your student has access to free wellness coaching programs addressing stress management, relaxation strategies, sleep habits, study skills, eating habits, and exercise. Only students can schedule an appointment by going through the website, by email or by calling 352-273-4450.
UF's Counseling & Wellness Station offers many workshops throughout the semester including relaxation methods, therapy dogs (yappy hour), learning to create joy, and stress-reducing experiences using various mind-body activities, yoga, and meditation. They also offer testing, screening, and evaluation if it's necessary to assess the intensity and range of symptoms and functioning. As are the other services, testing is covered under the UF Student Health Fee and does not carry an additional cost. This is a good time as a parent to reinforce the lesson that there is nothing more valuable than good health…on every level.
Healing Technology
A resource even I like to use is the collection of Online Relaxation Videos from the UF Wellness Center. There are currently six videos addressing deep breathing, guided imagery, muscle relaxation, mindfulness, and meditation. This resource gives students immediate, any-time access to guided techniques designed to manage stress.
You can also check out Breathe2Relax. This is a portable stress management tool that provides information on the effects of stress on the body, along with instructions and practice exercises to help users learn the stress management skill called diaphragmatic breathing. This App is available on iTunes and Google Play. And HaveUHeard about the Biofeedback Lab offered through the Counseling & Wellness Center?  Biofeedback is a training program that educates students on how to implement relaxation techniques that work for them individually. It consists of six biofeedback stations, a massage chair, and other relaxation items. This is a self-serve resource but, in order to use the lab, students must first watch a training video. Students also need their UFID, which is held at the front desk.
Rx Endorphins
There are, of course, the regular standbys, like using the extensive fitness facilities on campus. Among the many classes offered, there are plenty of yoga and meditation classes available. You'll find more options on or near campus as well. (When we find a local option for goat yoga, I'll let you know — I promise!)  To learn more about the fitness options at UF, check out our blog on Staying Fit while at school. It is obvious that UF really cares about our Gators and realizes that their lives, like everyone else's, can get stressful. The key is learning how to work through it.
To that end, you can also remind your students of the basic rules for preventing stress, like eating well and getting enough sleep, avoiding procrastination, and staying away from stimulants. (Drinking coffee and energy drinks to fuel late-night study binges can inevitably lead to a crash later on.) Of course, setting those realistic expectations is wise, but your student likely tuned you out at the word procrastination. One thing they won't tune out is a care package, sent just in time for midterms and finals. Read our blog on suggested care packages.
Be In The Know
You know your student — better than UF and better than anyone else. If you sense any issues or see any signs that indicate more serious attention might be needed, reach out to U Matter, We Care©, an umbrella for care-related programs and resources. The initiative includes a program to train people to recognize the signs of distress and to provide help. It also includes a website of care-related resources, as well as a centralized phone number 352-294-CARE (352-294-2273) and email address for those seeking help or wanting to help others.
Pass on these great tips, tell your friends and like us on Facebook, Instagram, Twitter, and Pinterest. Find out more about how to use HaveUHeard as a great resource. Sign up for other great tips at haveuheard.com.