HaveUHeard.com includes links to third-party websites and advertisements for third-party products and services. Product and service-specific opinions mentioned within the content of our blogs are entirely the opinions of the HaveUHeard.com team and its staff. It is our hope that you will find value in the products and services these third-party organizations represent, and patronize these businesses. Such advertising and marketing partnerships help make our efforts at HaveUHeard.com possible. Thank you for your support and ongoing interest. For additional information, please read our full HaveUHeard.com Disclosure Statement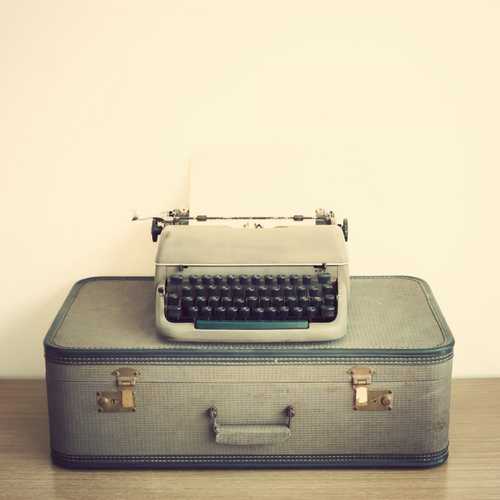 Tutoring Can Help
Like students at many other highly sought-after colleges, those who attend UF will be faced with challenging classes taught by respected, renowned, and demanding professors. Tutoring is not only beneficial, but it can also be your student's secret weapon to minimize stress and maximize results.
This is not high school, where a student can often coast by on their innate smarts. Succeeding at UF requires taking classes seriously. At the same time, there are many other opportunities to get involved and enjoy these four years full of football games, Greek life, outdoor activities, and not-to-miss Gainesville adventures. A student needs to be able to balance all of this, which can prove daunting to many of them.  UF has such a selective admissions process that there is also, perhaps, an understanding that many of these students have already been faced with successfully balancing academics with social and civic activities. But it's a rare student who doesn't face their brick wall at some point in their collegiate life.
Talk About It
HaveUHeard that if your student mentions they are having difficulty, there are many places for them to turn for help, including speaking with their professor or teacher assistant? There are also peer academic study groups available. They'll find, too, that the UF Office of Academic Tutoring (OAS) offers free one-on-one and small group tutoring sessions to UF students in a broad range of topics including economics, mathematics, statistics, writing, accounting, Spanish and the physical and biological sciences. OAS tutors go through a rigorous selection process and receive training so that they are prepared to answer questions. Note that these tutoring services are offered at no additional cost to all UF students. Have your student schedule an appointment.
For many classes, students turn to outside assistance. The most popular (and proven) tutoring company in Gainesville is Study Edge. They offer exam review sessions, chapter review sessions, study hours, online videos, and practice problems as well as other services for many of the more historically difficult courses including economics, accounting, chemistry, mathematics, and physics. Students can choose between just taking the Exam Review or using the full semester review which covers every single Weekly, Chapter, or Lecture Review, the Exam Reviews, and all the accompanying supplements. One-to-one tutoring is also available, both online and in-person.
If you're working with a tutor and need to make plans to meet up, be sure to check out our Best Places to Study blog.
UF Approved Tutors:
Additionally, the UF College of Liberal arts has its own tutoring center. The drop-down menu here includes options for Drop-in or Appointment Tutoring, Study Groups/SI Sessions, Test Reviews, Video Resources, and Standardized Test Prep. And while the Writing Studio in Turlington isn't strictly tutoring, it does offer many options — including group and one-on-one sessions — to support those students needing help in refining the written aspect of their schoolwork. Students can use Tutortrac to book appointments, both in-person and online, for both the Writing Studio and UF tutoring in general.
More Tutoring Help:
Textbook rental and purchase company Chegg offers Chegg Study for $14.95 monthly. UF students have found success in working with their specialists who offer study help in Business (finance, economics, accounting, operations management), Engineering (computer science, electrical, mechanical and civil engineering), Math (algebra, calculus, stats and probability, and other math subjects) and Science (physics, chemistry, biology). For more personal help, they also have a Chegg Tutor which gives one-on-one help. The price for the individual service is $15/week for 30 minutes (50 ¢/per additional minute), but they offer a free trial so your student can see if it works for their needs.
Students also speak highly of the Knack app. It provides a peer-to-peer tutoring approach that allows students to use the app to find peers that have done well in particular courses, then schedules a tutoring session directly with the peer tutor. Knack offers package pricing which equates to approximately $25/hour. They also offer quantity discounts for packages with more substantial hours including a semester pack and a yearly pack.
Fiverr is an online marketplace for freelance services that started in 2010. It got its name from the original price of $5 per task.This is a great place for students to find (sometimes inexpensive) tutors or list tutoring services they offer. As Fiverr® has evolved, so has the pricing. The trick to using it successfully is to look for or be a highly-rated seller (in this case, tutor) who has a lot of reviews, or is rated a Level One or Top Seller. Because you truly do get what you pay for, it's good to recognize that you can find or offer services at a range of prices. It's a caveat emptor world — be a smart participant.
One more option — more of a study option than tutoring — is Smokin'Notes. They do a great job summarizing individual class notes — per semester, per teacher — for a fair price. They are more frequently used as a study supplement in some of the top tier classes that are notoriously difficult. Time to get a leg up and over that brick wall, and on to new challenges!
Pass on these great tips, tell your friends and like us on Facebook, Instagram, Twitter, and Pinterest. Find out more about how to use HaveUHeard as a great resource. Sign up for other great tips at haveuheard.com.