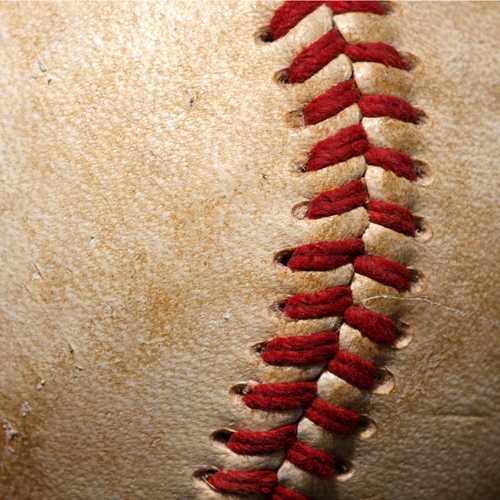 There is always more than football!
Spring may not feature the iconic collegiate sport of football, but there are tons of other sports to enjoy! (Don't forget — you can still get your Gator gridiron fix before next fall by enjoying the Spring Orange and Blue contest on Saturday, April 18th.) We do know that when people think of UF sports, they immediately think of football. And after this year's appearance in the New Year's Six bowl game, who can blame them? But Gator fans can still indulge their love of all things Orange-and-Blue-and-sporting, and attend any one of many other great sports events at UF.
Sports that claim space in our glorious Florida spring include basketball, swimming and diving, gymnastics, lacrosse, softball, and baseball. The best way to keep track of all of the sporting events and game dates is on floridagators.com/calendar.aspx. You can also check out HaveUHeard's calendar. HaveUHeard that, in recent years, the women's tennis team, men's outdoor track and field, and the men's baseball team each won the NCAA National Championship? UF is a perennial top ten finisher in the national all-sports standings, and many of the students donning one of our uniforms plays for a nationally ranked Gator team.
Last year, when I was feeling blue about the football season being over, I paid a visit to campus and took my daughter to a gymnastics meet. The meet was so much fun and I was happily surprised to find as much school spirit at the gymnastics meet as I do at a football game.
We Love Roundball, too!
Be sure to check out the UF Baseball team. The Baseball Gators play at McKethan Stadium at Perry Field, a venue ranked as one of the top five college baseball stadiums every road-tripping fan should visit. It seats 5,000 fans at capacity, including 2,500 grandstand seats (with almost 1,000 with chair backs, whew!) and 2,500 bleacher seats extending down the left outfield line. Only a few years removed from their exhilarating national championship win in the 2017 College World Series, our UF team will once again start their season ranked in the top 25.
The men's basketball team, complete with the Rowdy Reptiles fan section, is more sporting fun that's definitely worth checking out. The roundball Gators made it to the Elite Eight in 2017 and once again bring a strong team to  the O'Connell Center this season. This venue has many of the same rules regarding prohibited items as the football stadium. For example, no over-sized bags (defined as 15″ x 9″ x 6″) are allowed. A complete security list of prohibited items can be found here.
Get your tickets…
If you are thinking of going to a game with your student, you will need them to purchase a guest ticket for you. These guest tickets can only be purchased based on their availability two hours before tip-off. Click here for more information about those tickets, which do have seating limitations. If you are looking for specific seats, then you may want to look to a third-party seller such as Stubhub, Ticketmaster, Vivid Seats or another reputable seller.
As long as they have their student ID, UF students get in free to all sporting events other than football. Some events, such as basketball, require tickets even though they are free. To get tickets, students should register here for the game they want to attend. Usually, the university will send out an email when registration for the games open up.
For all other sports, students can show up with their student ID and get in free.
Parent and non-student tickets for all events are available here, and the links to your sport of choice are below:
No matter the season, no matter the sport, it's always "Go Gator" time!
Pass on these great tips, tell your friends and like us on Facebook, Instagram, Twitter, and Pinterest. Find out more about how to use HaveUHeard as a great resource. Sign up for other great tips at haveuheard.com.