HaveUHeard.com includes links to third-party websites and advertisements for third-party products and services. Product and service-specific opinions mentioned within the content of our blogs are entirely the opinions of the HaveUHeard.com team and its staff. It is our hope that you will find value in the products and services these third-party organizations represent, and patronize these businesses. Such advertising and marketing partnerships help make our efforts at HaveUHeard.com possible. Thank you for your support and ongoing interest. For additional information, please read our full HaveUHeard.com Disclosure Statement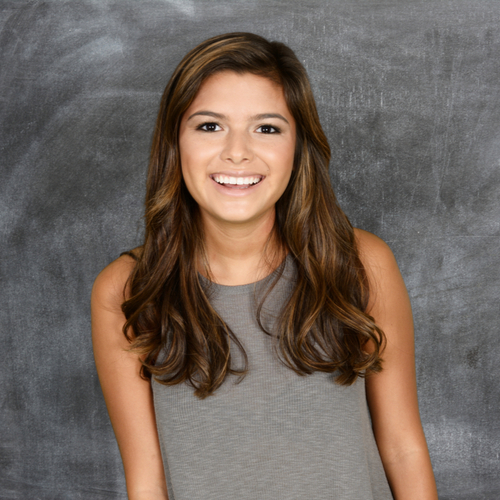 Here Are Tips & Tricks On What to Wear
It's very exciting, what to wear for recruitment is at the top of your list. Welcome to the University of Florida recruitment! This is going to be an exciting time in your life when you get to find the chapter you will be spending your undergraduate years at. When preparing for recruitment, you'll want to get to school prior to the Fall semester as recruitment begins before the start of classes.
You are in UF Sorority Recruitment! Our interns share their overview of each round and what to wear. Check out our suggestions!
Orientation
Orientation usually happens the day before recruitment starts. All of the girls rushing head over to a location and get their group for recruitment. You get to meet your Pi Chi's and get a quick overview of what the recruitment experience will be like. This is your chance to ask any questions and meet new girls in your group. The pi chis will give you a meeting point to go to the next morning before recruitment starts.

Round 1 – Sorority Recruitment
Round 1 consists of 2 days where you go to every house and spend 20 minutes there. The pi chis will line you up in alphabetical order outside the house and you will enter and meet a member of the chapter you are at. The chapter woman will offer to take your bag– let her! This may seem weird but it gives you time to relax and not hold the giant recruitment bag you brought. This round is a very surface-level round where you can talk to the members about their chapter and tell them who you are. This round is over two days and you will get to go to every house. Your pi chis will be with you at every house in case you have any questions or issues.
What to wear: Day 1 and Day 2, you are provided a shirt for each day, so all you need to worry about is having a nice, appropriate pair of shorts, skorts, or a skirt. You'll wear flats or sandals for these two days. I  would recommend not wearing jeans or long pants because if you know Florida summers, they get super-hot and you're going to be outside most of the day and you want to be as comfy as possible. Another tip I have for these two days is wearing the same pair of shorts. You go to different sorority houses on these days so no one will notice if you repeat outfits. You won't know the color of the shirts until close to rush so I would recommend having white, black or jean shorts or a neutral color. Some girls like to dress in flowy shorts with a comfortable flat. You don't have to wear the same ones but it may make it a little easier unless you want to coordinate with the colors of the shirts.
Outfits: Amazon Bloomingdales Nordstrom
Shoes: Nordstrom Rack Lulus Princess Polly
Round 2 – Sorority Philanthropy Day
Round 2 is slightly longer than round 1. It is 30 minutes with an emphasis on philanthropy. The members will talk to you for a while and then show a video about their philanthropy. This round each chapter woman will probably ask more in-depth questions about who you are and you should ask similar questions about the chapter. This is your chance to see if this chapter is a good fit for you! This is also the round where they will give you a slip with all the finances such as dues and fees for the chapter. Round two is also two days but you will go to fewer houses and will have more breaks throughout the day depending on the number of houses you are going to.
What to wear: This is the first day you're able to really show your style and wear what you want to wear. Most people usually wear nice sundresses, rompers or skirts. Again, you're outside so I would avoid jumpsuits and long pants because it's going to be super-hot out. Expect to be walking around a lot so I would wear sandals and flats or any other comfy pair of shoes for this day too. You don't need heels yet either so stick to a cute pair of flats or sandals.
Outfits: Macy's Revolve Amazon
Shoes:   Nordstrom Rack Lulus Nordstrom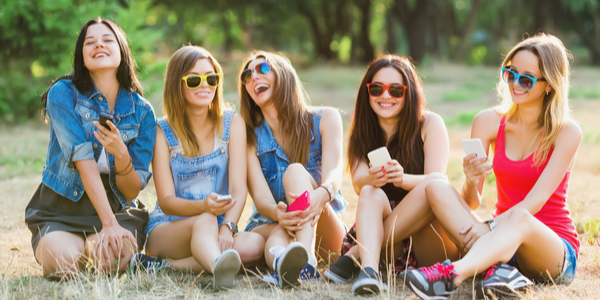 Round 3 – Sorority Recruitment
Round 3 is the sisterhood round. The round is 40 minutes and supposed to be more intense conversations about what you are looking for in a chapter. Each chapter will show a video about their house which usually takes up a good chunk of time. This is your chance to ask all of the questions you have to make sure that this is the right chapter for you. At the end of the day, you will decide which houses you would like to go to attend the Preferentials. You will go back to two houses.
What to wear: It's very similar to the second round but you can make it a little dressier. You also have the option to wear wedges today, but if you do that, I would bring a pair of flats or comfy shoes with you when you're walking and traveling to each of the houses. You don't want anything too fancy though so avoid the "prom dress" style or "night-out" look. Another romper or nice sundress is perfect for this day.
Outfits: Show Me Your Mumu   Nordstrom   Francescas
Shoes:  Nordstrom Rack   Revolve   Target
Round 4 – Prefs!
Your phi chis will give you your schedule for the day in the morning. You go to two houses for prefs. Each round is 50 minutes. This is where you will have a more private conversation with a chapter woman. Eat the food they offer you, it is usually really food! This is the final chance to make sure it is a good fit for both houses so usually all of the questions are asked. This round can be emotional and intense. The chapters usually end with a ritual specific to their house. This is usually emotional to make you feel something. I always felt that if you feel at home when you are in the house and prefs makes you happy to be there then that is the house for you. After your two parties, you will go to the Reitz to make a decision on which chapter you would like to be a part of.
What to wear: This final round, also known as prefs, has the feel of a nice cocktail party. This night is very special so this is when you should wear your nice dresses, skirts, or a "midi" will do. It is your last impression so try to keep this in mind as well. Most people wear dress shoes, heels or nice wedges to this night, but also bring a pair of flats or comfy shoes for when you're walking around outside the houses.
Outfits: Bloomingdales    Macys     Lulus
Shoes:  Lulus Nordstrom    Bloomingdales
Bid Day
Bid day is very exciting. All of the PNM's will meet at a location and sit in their groups. Everyone will get a card in an envelope with their house on it. Everyone opens it at the same time and it is really fun and exciting. Each chapter will take turns rounding up its new members and take them on a bus to their house. Each house will have a party planned with dinner and activities to get to know your new sisters.
What to wear: On bid day, some campuses will give you a bid day shirt to change into. Not all campuses will but you can wear a skirt, even shorts and definitely sandals or flats and even comfy sneakers. You can even wear the flats you wore in Rounds 1 and 2. This day is probably the most exciting. When you get to your chapter, they will tell you all that you need for your own, individual bid day celebration, and this may be a fun dinner or event later that night.
Outfits: Lulus   American Eagle
Shoes: Revolve   Amazon   Nordstrom Rack
Something not to forget is jewelry! Keep it to your style, whatever you feel best expresses you or anything simple and classic. You want to make sure that you're following your own style.
Find more great outfits, shoes, and jewelry at the stores below. We hope you will look them over.
Rebecca Strauss, UF Intern
Pass on these great tips, tell your friends and like us on Facebook, Instagram, Twitter, and Pinterest. Find out more about how to use HaveUHeard as a great resource. Sign up for other great tips at haveuheard.com.