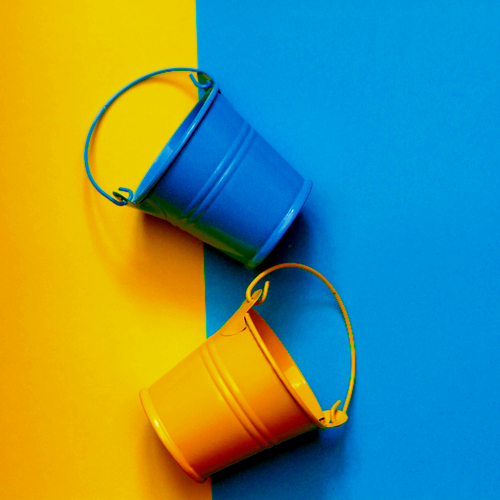 Check out these Gator Bucket items to do!
If you have committed to becoming a Gator, there are a few things that you might want to check out over your next for years at UF. Consider them part of your induction to Gator-dom. Some are just plain fun and others sort of obvious. Either way, your time at UF shouldn't only be about studying. There is so much more to UF and Gainesville. Check out our "bucket list."
Participate in Dance Marathon – Dance the night away and be a fundraiser at the same time. More information can be found here.
Head to Paynes Prairie Preserve State Park for a day – Florida's first state preserve and a National Natural Landmark. Eight trails offer visitors the opportunity to hike, horseback ride, bicycle. More than 20 distinct biological communities provide an array of habitats for wildlife and livestock including alligators (this is near UF), bison, horses and more than 270 species of birds. Open 365 days a year from 8 am to sundown. $6.00 per vehicle, limit 2-8 people per vehicle. $4 single-occupant vehicle. Other fees apply for full-facility camping.
UF football game/ tailgate – Yes, they can be hot, but the school spirit can't be beat. From your gameday attire to pre-gaming, we've got you covered.
Lake Wauburg – Located eight miles south of campus on Highway 441, Lake Wauburg North Park and South Shore offers UF students, faculty and staff a place to relax and enjoy the great outdoors. Many activities are available including boating, swimming, volleyball, stand-up paddleboarding, water skiing, and wakeboarding, climbing wall and more. Admission and activities are free with a Gator 1 Card. A Gator 1 Cardholder may bring up to four guests.
Tubing down Ichetucknee Springs or Ginnie Springs. This is a definite must to rent a tube and float down the river. You can stop along the way on the side to jump from one of the many trees. Rent tubes or bring your own tube or raft.
Millcreek Farm – Check out the retired horses. This sanctuary saves hundreds of horses from abuse, starvation, and neglect.
You can't study at UF for four years and not go see the Bat House.
Step into University Auditorium with its hammer-beam ceiling and towering pipe organ.
Run steps at UF's Florida Field.
Take a picture with Albert and Alberta in front of Emerson Hall.
Visit Cedar Key- This quiet island community is on the Gulf Coast of Florida. Long admired for its natural beauty and abundant supply of seafood, located 50 miles southwest of Gainesville, it sits three miles out into the Gulf of Mexico. Highway 24 is only one road coming into town.
The Cade Museum – Located on in Depot Park in downtown Gainesville, this modern museum from the inventor of Gatorade features interactive science & technology exhibits. Closed on Monday and Tuesdays. Ticket prices are $10 for college students and seniors, $12.50 for adults 18+ and $7.50 for youths 5-17 yrs.
Eat at Satchel's Pizza and visit the Lightning Salvage Junk Museum
Go see Devil's Millhopper Geological State Park
Drive over to Crescent Beach – This was the beach my friends and I headed to when we needed to escape from Gainesville. Crescent Beach is a small community with little commercial development. There are plenty of beach house rentals, condos, and cottages available.  It is an hour and a half drive to get to but a beautiful, pristine beach.
Go to Santa Fe Teaching Zoo, one of only two teaching zoos in the nation.
Visit Kanapaha Botanical Gardens, the state's largest public display of bamboos and the largest herb garden in the Southeast.
Take in a race at Gainesville Raceway.
See a show at the Hippodrome.
Go to the Harn Museum of Art
Attend an Event at the University of Florida Performing Arts.
Visit Florida Museum of Natural History and Butterfly Rainforest
Eat one Krishna lunch on The Plaza of The America's. This is been part of the UF community for over four decades. Krishna Lunch is strictly vegetarian (no meat, no fish, no eggs) and always includes full vegan options. With a $5 donation, you will be served as much Krishna Lunch as your belly can handle. While UF is in session, Krishna Lunch is served on campus, Monday through Friday, from 11 AM to 1:30 PM at the Plaza of the Americas. In addition, Krishna Lunch is served from noon to 3 PM on the patio of Krishna House, conveniently located one block north of campus.
Finally, Try Gator Bites (alligator) at one of Gainesville's many restaurants serving this delicacy including The Swamp Restaurant, Gators Dockside, Ballyhoo Grill. Embers Wood Grill
Once you complete all of these, you will officially be a lifelong Gator.
Stella Fedele, HaveUHeard Intern
Pass on these great tips, tell your friends and like us on Facebook,  Instagram,  Twitter, and Pinterest. Sign up for other great tips at haveuheard.com. Are you new to HaveUHeard? Here is how to best use the site.