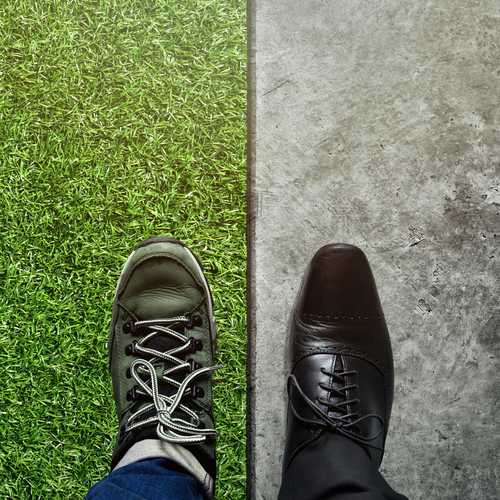 Working or Not Working, That is the Question.
Some students have to work to pay for college. Some consider their school work their only job and are fortunate enough not to have to find work outside their studies. Others choose to work while at school to supplement their spending. Whatever the reason, it is rarely a negative when a student gets a job. Whether it is to pay tuition or housing, or plan for their spring break trip, or backpack through Europe after graduation, or even to just augment their wardrobe, working while in school is neither novel nor unusual.
HaveUHeard that UF will help students find jobs both on and off-campus? Students can visit the Career Connections Center and the Jobs at UFL website for information and assistance.  There are many job fairs, also both on and off-campus, for UF students. Click here to find out about what job fair may be right for you. Students can also check on CraigsList, Indeed, SimplyHired, SnagaJob, Monster, and WayUp for possible opportunities. Another job resource specific to UF jobs can be found at glassdoor.com.
Check out our list below of what students are doing at UF to make money.
UF Bookstore – There are retail jobs at UF Bookstore, the Gator Sportshop, the Law School and Health Sciences. The jobs are very competitive but when did that ever stop a Gator? For a current listing, click here.
Bartending – Apparently, this is a really coveted position, probably because the money can be solid while the work environment is one enjoyed by many college students. Be prepared, however, for very late hours, even on school nights. Of course, one good tip jar during a game day shift may pay as much as half the rent for the month.
CARE.com – Students can sign up and post availability to babysit, dog sit, tutor, etc. The average pay is about $12 an hour.
Oaks Mall – Many students have said that they have found jobs at the Oaks Mall, where there are more than 100 stores.
RA (Resident Assistant) – This is a great way to get reduced housing. Applications will be posted at Careers at UF on 1/6/20 and close on 1/16/2020. Check out the requirements online; there are quite a few as this position comes with great responsibility.
Rover — Get paid to play with dogs by becoming a sitter with Rover and gain access to the nation's largest network of pet parents.
Shipt — You might consider getting paid to shop by becoming a shopper for Shipt. (No, you don't have to say that three times fast to be considered for the job…)
Studies/Focus Groups – There are always opportunities to get paid to participate in a study or focus group on campus. They are usually advertised to student's .edu email and can also be found on the class Facebook page.
StudySoup Notetaker – This is a great job because it doesn't really require any extra time. If you are an excellent note-taker, you can make up to $500 a semester by taking notes as an Elite Notetaker.
Tutoring – If there is a subject that you have already mastered, share that knowledge for $20-25 an hour with a student that needs some guidance on that subject.
UBER – Yes, some students with their own cars drive for UBER. And with many UF students opting to use Uber as easy, affordable transportation, it's a viable work option.
Waitress/Hostess – There are so many places to eat near campus and they all need help. The need fluctuates, but there are always hungry and thirsty students and residents to serve.
Internships – This is a great way to get real-world experience. You may start a broader search through the Career Connections Center on the internship web page. For a narrower search, we recommend looking at your individual college or researching specific companies that you may be interested in working for. Chegg has an internship site or you can check out some of the job sites like Indeed.com. Don't rule out LinkedIn as a resource either. And if you have contacts with friends, families, acquaintances, ask if they know of any internships. Even HaveUHeard has a paid internship program.
Remember, students that hold part-time jobs may not be able to leave for school breaks, which may mean spending Thanksgiving, spring break, or some of the winter break at school. Some dorms do not remain open during breaks so housing is an issue that should be considered.
Pass on these great tips, tell your friends and like us on Facebook,  Instagram,  Twitter, and Pinterest. Sign up for other great tips at haveuheard.com. New to HUH, here is how to use the site.