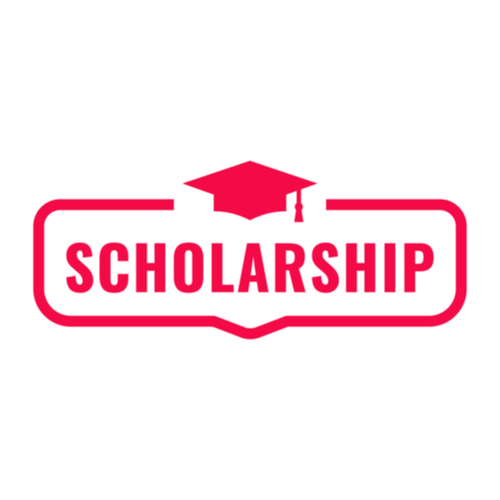 Scholarships can help pay for college!
Now that they have been accepted into UGA, the idea of actually paying for college looms overhead and scholarships can help. Hopefully, you have prepared in some way but if not, finding scholarships can help with the cost of college. If you live in the state of Georgia, there is a chance your student could qualify for HOPE, Zell, or FAFSA Aid. These are different types of scholarships that have certain criteria and HOPE and Zell are only eligible to students who graduated high school in the state of Georgia.
Every year, I hear stories about thousands of dollars in scholarship money that are never applied for. It does take a lot of work and time to research scholarships, apply for them, and to validate the authenticity of them, but that work can pay off at a reduced cost to you. Some are quite competitive, some last for four years, and some are downright silly, but pay for something. Some scholarships require essays and believe it or not, those are the ones most avoided; therefore, have the least amount of people applying. Don't steer away from these; seek help with the essay instead. It is also recommended to apply for all scholarships as early as possible and be sure to have your FAFSA form completed beforehand.
HOPE and Zell Miller
HOPE and Zell Miller are tuition-paying scholarships that only are granted to students who have achieved certain grades in high school and require a certain GPA in college for your student to maintain the scholarship all four years. The HOPE Scholarship requires a high school GPA of a 3.0 or above and at least a 24 on the ACT or at least 1160 on the SAT. HOPE pays for almost 80% of tuition and your student must maintain a college GPA of at least a 3.0 to continue receiving the HOPE Scholarship.
The Zell Miller Scholarship requires a high GPA of 3.7 or higher and at least a 26 on the ACT or at least 1200 on the SAT. Zell Miller pays for 100% of tuition and requires your student to maintain a GPA of at least a 3.3 to continue receiving Zell. The UGA Office of Financial Aid checks HOPE and Zell GPAs at 30, 60, and 90 attempted hours, as well as at the end of every Spring semester. When calculating the HOPE and Zell Miller Scholarship GPA, an additional weight of 0.5 will be added to grades of B, C, and D for approved degree level science, technology, engineering, and math (STEM) courses. Also, while the UGA grading system is plus/minus, the HOPE and Zell grading system are not. An A is a 90+, a B is 80-89, a C is 70-79, a D is 60-69, and an F is 59 or below. Your student can lose HOPE and regain it, but once the Zell Miller Scholarship is lost, your student is only eligible to regain it in the form of HOPE. Find more information on HOPE and Zell at UGA. FAFSA also has a fabulous list of scholarships and answers to scholarship-based questions.
We've listed the scholarship opportunities through UGA. Last year, UGA awarded more than $7 million in scholarships to UGA students. Approximately 14% of enrolled first-year students received an academic scholarship from UGA. There are specific department scholarships set aside just for underclassmen, but your student may not apply for a department scholarship until they have been accepted into that department. The list of scholarships awarded by UGA and access to their respective applications. To check for UGA Department Scholarships, we recommend going to the specific Department's website:
There are also a number of local and national scholarships. Many counselors will give your student a big list of local scholarships in your area as well as a list of recommended online scholarships. You can also check the UGA alumni clubs and chapters. The criteria, number of scholarships offered and amount of each award varies by club and chapter.
Our Suggestions
Consider creating a separate email address just to be used for scholarships. Some scholarship websites sell your email information to third party companies. This will allow you to keep your personal email address and your .edu email address private. Be vigilant and aware, some scholarships are nothing more than scams, so your student must be careful as to whom they give their information to. Here Are the Tell-Tale Signs a Scam for Scholarships:
Guarantee of a Scholarship – No company or organization can guarantee the receipt of a scholarship, especially before an application is submitted.
Advanced Fees – There is no reason to pay upfront for a scholarship search since there are a number of free resources online.
Financial Information – Bank account or credit card information is not required by legitimate scholarship grantors.
High-Pressure Sales Tactics – No matter how much the promoter claims you can receive, don't give in to pressure to sign up for any product or service immediately. Ask for written information and then research the company and the product before committing to any contract or payment.
Dodging the Question – If you receive vague or evasive answers to your questions, this is a big red flag. Walk away.
We have found Goingmerry.com as a reliable scholarship resource website. Regardless of what your student applies for and what they get, it is smart to have them apply for as many as possible, you never know how many other applicants there are and there is always a chance they might win! In college, every dollar counts, from $500 scholarships to $15,000 scholarships, every little bit helps. We also recommend using Grammarly's mobile keyboard for spelling, plagiarism, and proofreading.
If your student receives a private scholarship and the check is made out to them, they should notify the university's financial aid office as it may impact their financial aid package. If the check is made payable to the university, they will need to mail it to the financial aid office. 
Pass on these great tips, tell your friends and like us on Facebook, Instagram, Twitter, and Pinterest. Find out more about how to use HaveUHeard as a great resource. Sign up for other great tips at haveuheard.com.