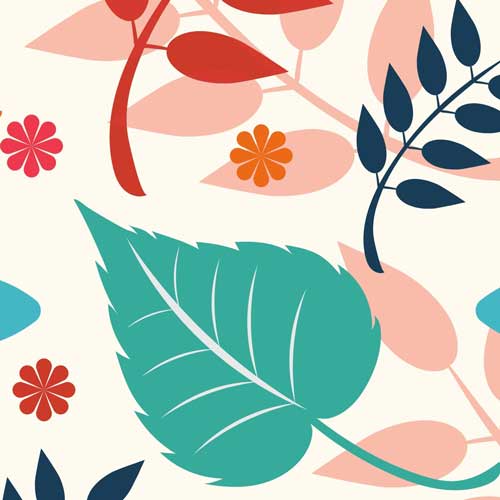 Scholarships, Search no more!
Almost as soon as the first acceptance to college came in, so did the idea of actually having to pay for their tuition and room and board. When they were small it was something we always envisioned we would do and planned accordingly. With so many scholarships available today, the trick is finding the ones that suit your student's needs and that they will qualify for. Some scholarships are quite competitive, some last for four years, and some are downright silly, but pay for something. All make those bills for the next four (or more) years more bearable.
Every year, I hear stories about the many thousands of dollars in scholarship money that are never applied for. It does take a lot of work and time to research scholarships, apply for them, and to validate the authenticity of them. Our goal is to make it easy for you, below we have tons of suggestions to get you a step closer to getting a scholarship. You can also download our Scholarship PDF.
Let the Searching Begin:
My Degree Guide – The Top 150 Scholarships, Grants, and Fellowships for Women – Ultimate Guide. One of the greatest challenges facing today's female students is the rising cost of college tuition.
Scholarship America -There are tons of scholarships out there, designed to help students get to—and stay in—college. Start exploring and start the application process!
Gina Rose Montalto Memorial Foundation Scholarship -Established in memory of Gina, a victim of the mass shooting at Marjory Stoneman Douglas High School. Open to high school seniors in Broward County public school, Hialeah-Miami Lakes Senior High School, or Pelham Memorial High School in New York. Since her father is a United Airlines Captain, the scholarship programs are also open for children of employees.
The Miami HEAT Scholarships – The Miami Heat Charitable Fund and BankUnited award $25,000 in scholarship funds to High School Seniors in Miami-Dade, Broward, Monroe, or Palm Beach schools. Scholarships are awarded based on excellent academic performance and outstanding community service. The application deadline is January 30, 2021. Scholarships include the following:
Three (3) $5,000.00 HEAT Scholarships
One (1) $5,000.00 Dr. Jack Ramsay Scholarship
One (1) $5,000.00 Alec Kessler Student-Athlete Scholarship
Lockheed Martin STEM Scholarship – Lockheed Martin launched a new scholarship program in 2019 to provide opportunities to students who want to build their talents and change the world,
awarding scholarships of $10,000 per student – renewable each year. The program will continue to add up to 200 new recipients each year and will be open to individuals studying engineering or computer science that demonstrate financial need and come from underrepresented or underserved communities. Applications for the 2021-2022 academic year should open in January 2021 and close in March 2021. For eligibility and application guidelines, link on scholarship.
Bay Colony Dollars for Scholars – The Bay Colony Dollars for Scholars provides financial assistance for education to the employees, spouses, children, and grandchildren of the following: Bay Colony Community Association and the Condominium Associations located within Bay Colony in Naples, Florida. It can be used for an accredited College / Trade School, evening, or other classes to advance careers and for English Language lessons.
Lake Worth Dollars for Scholars – Lake Worth Dollars for Scholars® is a nonprofit foundation that supports academic success in our community. Solely for students of Lake Worth Community High School in Lake Worth, Florida.
The Villages Dollars for Scholars – Villages Dollars for Scholars®  is a nonprofit foundation that supports academic success in our community.
The National Italian American Foundation offers a variety of scholarships to outstanding Italian American students from a variety of academic disciplines and backgrounds. To be considered for a NIAF scholarship, a student must meet the following criteria:
Be a member of NIAF or have a parent, grandparent or guardian with an active NIAF membership. Not a member? Visit their membership page to join or renew your membership
Be enrolled in a US accredited institution of higher education for the Fall 2020 semester.
Have a grade-point average of at least 3.5 out of 4.0 (or the equivalent). Some scholarships require a lower GPA requirement for eligibility. Students that are a part of a pass-fail system are also eligible to apply.
Be a United States citizen or permanent resident alien.
For the purposes of the NIAF Scholarship Program, to be considered "Italian American," the student must have at least one ancestor who has immigrated from Italy
New York Women in Communications – They offer several scholarships empowering women in the communications field. The criteria for applying is:
U.S. citizens or Permanent Residents who live in NY, NJ, CT, or PA
High school seniors who are permanent residents of and attend a high school in one of these states.
College undergraduate and graduate students who are permanent residents of one of these states
College undergraduates must be full time and graduate students can be full time or part-time
Graduate students must also be members of New York Women in Communications in good standing (i.e., dues for the current year paid in full before applying- no exceptions)
An applicant must
Be majoring, planning to declare a major, or pursuing an advanced degree in a communications-related field at an accredited college/university in the U.S. Communications-related fields include, but are not limited to, advertising, broadcasting, communications, digital media, English, film, journalism, marketing, public relations, or publishing.
Have an overall GPA of 3.2 or better (or the recalculated high school equivalent of 87% or better)
Be available for an in-person interview on March 12, 13, or 14, 2020. Remote interviews are not allowed
If awarded, the scholarship funds must be used for the next academic year. We give the scholarship money directly to the school.
NOTE:  As long as they fulfill the permanent home residency requirements, applicants are eligible even if they attend or plan to attend an accredited U.S. college/university located outside of NY, NJ, CT, or PA. This includes participation in a communications-related semester or quarter abroad if still registered at an accredited college/university in the U.S.
The Educational Foundation for Women in Accounting – Supports the advancement of women in the accounting profession. They offer undergraduate, graduate, and postgraduate scholarships. Each scholarship has its own eligibility and criteria but some basic eligibility requirements are:
The scholarship is offered to only women
Applicants must be a US citizen
The applicant has to attend school in the US to qualify
The applicant has to be studying for a degree in accounting. If the college the applicant is looking to attend offers a bachelor's in Business Administration with a concentration in Accounting, this will qualify.
College must be an accredited college or university as determined by the scholarship committee so not all online or remote classes will qualify.
Zonta International –  Zonta International is a leading global organization of professionals empowering women worldwide through service and advocacy. They offer several scholarships including the Jane M. Klausman Women in Business Scholarship and the Women in Technology Scholarship. Applications must be submitted through a Zonta club, of which Florida has 22 clubs.
Sior Foundation – The Mildred C. Hanson, SIOR Memorial Scholarship is for a rising junior or a senior female student enrolled in a program of study to obtain an undergraduate degree in an accredited four-year college or university program in Real Estate, Business or Finance in the U.S. or Canada intending to pursue a career in commercial real estate. Criteria:
All applicants must be citizens of the United States or Canada.
All applicants must be accepted or enrolled in an accredited four-year college or university geographically located in the United States or Canada and must be pursuing an undergraduate degree related to commercial real estate (the "Qualified Program").
All applicants must be rising juniors or above.
Scholarship funds may be used for expenses including tuition, room and board, textbooks and materials, and any other expenses related to achieving an undergraduate degree.
Scholarship funds are awarded directly to the college or university on behalf of the student.
NEWH The Hospitality Industry Network – Has eight scholarships as well as Chapter scholarships for students pursuing a career within hospitality-related fields ((Interior Design, Hospitality Management, Culinary, Architecture, Senior Living, etc.)
American Association of Physics Teachers – The Barbara Lotze Scholarship is for future high school physics teachers and is available to U.S. citizens attending U.S. schools. The criteria are as follows:
Students who meet the following criteria are eligible to apply for the Barbara Lotze Scholarship for Future Teachers.  Applicants must declare their intent to prepare for, and engage in, a career in physics teaching at the high school level and must, at the time the scholarship funds are received by the student, be:
An undergraduate student enrolled in an accredited two-year college, four-year college, or a university; or a high school senior accepted for such enrollment.
Pursuing, or planning to pursue, a course of study leading toward a career in physics teaching in the high schools.
Showing promise of success in their studies, and a citizen of the United States of America.
ZNEF Scholarships – provides financial assistance to worthy students pursuing higher education at the undergraduate and graduate level. Paid directly to the college or university. Students can apply for more than one of the many scholarships they offer including those with exceptionally high academic GPA (3.5+) and leadership experience at the school or community setting), STEM scholarship, and five additional named scholarships for those working toward a degree in medicine or health sciences, elementary or secondary education, study abroad students or undergraduate foreign students studying in the US, anthropology or related fields, and counseling.
Tobi.com – This online clothing is offering a scholarship to young women. The Tobi Cares Scholarship awards the recipient with a $3000 scholarship distributed directly to the winner's college as well as a $200 store credit. Eligibility requirements are:
Applicant must be a woman enrolled or enrolling as an undergraduate student in a four-year college or community college in the United States.
Applicant must be an incoming freshman, sophomore, junior, or senior to qualify.
Applicant must submit their application by December 31, 2019.
Applicant must answer all essay questions on our application form.
National Federation of Republican Women – Their National Pathfinder Scholarship was established in 1985 in honor of First Lady Nancy Reagan. The three annual scholarships of $2,500 provide financial assistance and support to women seeking undergraduate or graduate degrees. Undergraduate sophomores, juniors, and seniors, as well as students enrolled in a master's degree program, are eligible to apply for the scholarship. Applicants must be U.S. citizens. Recent high school graduates and undergraduate freshmen are not eligible. Applicants may only apply for one scholarship per year. Scholarship winners may not reapply.
McDonald's® HACER® National Scholarship – Are you eligible? Check out the requirements below to see if the HACER® National Scholarship is right for you:
You're a high school senior
You're a legal U.S. resident
You're younger than 21 years old
You carry a minimum 3.0 GPA
You're eligible to attend a two- or four-year college or university with a full-time course of study
You'll disclose other scholarship programs that you've applied for
You'll enroll and attend an accredited institution in the academic year after your selection (verification needed, as scholarship funds are paid directly to the schools)
You have at least one parent of Hispanic heritage
The scholarship recipients are selected based on:
Academic achievement
Financial need
Community involvement
Personal qualities and strengths as portrayed in a personal interview, either in-person or by phone
Winners are selected by May-June. (Look for emails by mid-February to see if you are a semi-finalist.)
Hispanic Scholarship Fund – The HSF Scholarship is designed to assist students of Hispanic heritage to obtain a university degree. Scholarships are available, on a competitive basis, to High school seniors, Undergraduate students (all years), Community college students transferring to four-year universities, Graduate Students.
ELIGIBILITY REQUIREMENTS
Must be of Hispanic heritage
Minimum of 3.0 GPA on a 4.0 scale (or equivalent) for high school students
Minimum of 2.5 GPA on a 4.0 scale (or equivalent) for undergraduate and graduate students
Plan to enroll full-time in an accredited, not-for-profit, four-year university, or graduate school, during the fall of a scholarship cycle (year)
US Citizen, Permanent Legal Resident, DACA or Eligible Non-Citizen (as defined by FAFSA)
Complete FAFSA or state-based financial aid application (if applicable)
OTHER
All majors and graduate fields accepted
Emphasis on STEM majors
Joseph A. Melbourne, Jr. Annual Scholarship Program -The Joseph A. Melbourne Jr. Annual Scholarship Program, named after Addition Financial's former President and CEO, will award six undergraduate scholarships – worth a total of $10,000 each – to six lucky graduating high school seniors and two master's level scholarships – worth $2,500 each – to student members who are current account holders, on a parent's account or named on a custodial account at the time of application submission and scholarship payout. Now accepting applications until Sunday, March 1.
Now you have some real scholarship info! Get ready to get searching, download our Scholarship PDF.
Finally, the college you attend also has university-specific scholarships so click on your university below to learn about those.
Pass on these great tips, tell your friends and like us on Facebook, Instagram, Twitter, and Pinterest. Find out more about how to use HaveUHeard as a great resource. Sign up for other great tips at haveuheard.com.