HaveUHeard.com includes links to third-party websites and advertisements for third-party products and services. Product and service-specific opinions mentioned within the content of our blogs are entirely the opinions of the HaveUHeard.com team and its staff. It is our hope that you will find value in the products and services these third-party organizations represent, and patronize these businesses. Such advertising and marketing partnerships help make our efforts at HaveUHeard.com possible. Thank you for your support and ongoing interest. For additional information, please read our full HaveUHeard.com Disclosure Statement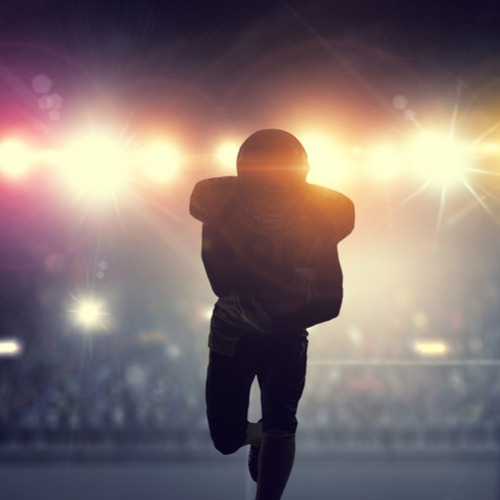 We love this sport!
With football season already three games in, if you are planning on coming down to Miami for a game, you should be looking at hotel room rates now. In case you don't already know, at UM, football is a big deal. I have been going to Miami Hurricanes football games since I was 10 years old.  My dad had season tickets and back then the 'Canes played in the Orange Bowl where we sat on the 50-yard line. I can actually (sort of) follow what is happening on the field and definitely love the hype and excitement that saturates the stadium. Note: the Miami Hurricanes play in Hard Rock Stadium, which is the official NFL stadium of the Miami Dolphins.
I don't always know which opponents are the big rivalries, but friends and my kids fill me in (ie: Notre Dame/FSU/Virginia Tech) and which games should be sleepers. We play one of the toughest schedules in the nation, so every game is a good game. A Hurricane home game is an experience beginning with the tailgating. Be sure not to miss the game opener though. The 2018 season opener for Miami is a neutral game against LSU in Texas on September 2. The first home is September 8, 2018.
***MUST READ***
Because the Miami Hurricanes play in a professional NFL stadium, all fans are required to follow stadium rules when it comes to bringing bags, purses, etc. in the stadium. Any guest not following these guidelines will be asked to return those items to their vehicle before entering the stadium.
Here are the NFL approved bags fans may carry into the stadium:
•One bag that is clear plastic, vinyl or PVC and does not exceed 12" by 6" and 12" or a one-gallon clear plastic freezer bag (Ziploc bag or similar). You can find some customized UM ones on Etsy.
•In addition to one of the clear bags noted above, fans may also carry in a small clutch bag or purse approximately the size of a hand, with or without a handle or strap.
•An exception will be made for medically necessary items after proper inspection at Gate E designated for this purpose.
•Diapers and wipes can be carried in a clear bag. Each member of a family, including children, will be able to carry an approved clear bag and a clutch purse, providing ample storage capacity.
Go here to read full NFL policy.
Remember, Hard Rock Stadium is a professional NFL stadium with a full bar and alcoholic beverages for sale. The stadium has many unique concession stands with local Miami culinary favorites along with the usual stadium fare. There is a family section where Alcohol is strictly prohibited in Sections 331, 332, and 333 for Miami Hurricanes games.
Tickets on Sale NOW!
Season tickets are on sale now, but if your plan is to come up for a game to visit your student, you may want to start booking your hotel now too. There are some that are already sold out. When looking for a hotel, prepare for some sticker shock as you will notice the rates are sometimes double what you would pay for a weekend with no events.
There are many options for buying football tickets, but one is to purchase tickets through the official Hurricane Sports website here. There are other ticket dealers to get tickets such as StubHub. Students gain guaranteed access to every single home sporting event with their current Cane Card (Provided they have paid their student activity fee). As for season tickets: the longer you hold them, the earlier you can change your seats to better and better ones. Getting to the shady side of the stadium is key particularly for those noon games. The Club section generally has availability as well as food, alcohol, bathrooms and air conditioning, but and you will undoubtedly pay a premium for these seats.
Football weekends are a big deal especially with UM's strong alumni base and national appeal (if they are playing well, you may see ESPN's College GameDay broadcast at least once from South Beach or Hard Rock Stadium (where the Miami Hurricanes play), so it is important that you plan ahead.  If you are planning on coming up for Alumni Weekend and Homecoming (this year's homecoming football game will be against Virginia Tech on Saturday, November 4), you may want to book a hotel for Thursday through Sunday so you can take in and the Parade on Friday, complete with floats, sororities and fraternities competition, and the Homecoming King and Queen. There is usually a big performer at the Watsco Center as well.
Learn more about registering and purchasing tickets for Alumni & Homecoming weekend festivities and football game here.
What to Wear
Your regular Hurricane t-shirts are certainly acceptable, but if you want to be on-trend, consider skipping your typical UM t-shirt and go for a fabulous combo in Orange and Green. Anything goes from maxi dresses with flip flops, to tank tops and short shorts. Guys in UM gear are fine. Wait until you see some of the wacky costumes super Hurricanes fans have made! Of course, keep in mind that a noon game can be extremely hot; particularly if you are not in the shade, so dress appropriately. Hats and sunglasses are highly recommended Miami gear! Check Fansedge, Fanatics, Life Is Good or their local Target or Walmart for any of these. Even Etsy and Overstock carry college logoed items. Just type in your University and search away. For those with fancier taste, check out the Dooney & Bourke collegiate collection.
For students, check out our blog on Game Day attire.
Show your Hurricane pride by decorating your cell phone with a customized UM skin from Skinit. Use code huh25 and you will get 25% off your order (excludes gift cards, e-cards, and shipping)
See our blog on hotels and start planning now! Demand will increase as UM starts promoting the sale of tickets for the game.
Want to know where to pregame?  We've got those places here.
Pass on these great tips, tell your friends and like us on Facebook, Instagram,  Twitter, and Pinterest. Sign up for other great tips at haveuheard.com. Are you new to HaveUHeard? Here is how to best use the site.