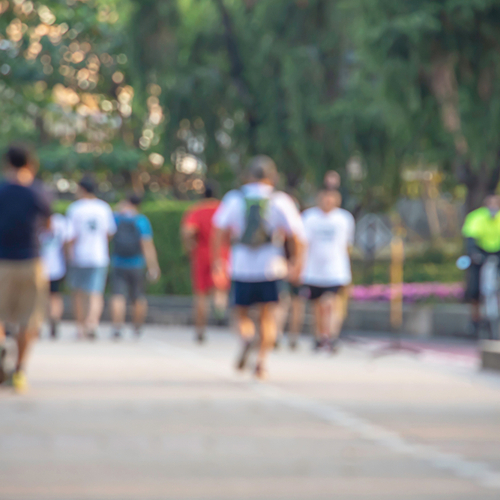 The Tour Can Help You Make Your College Decision
It's the season for campus tours. Many of you have already visited a multitude of schools, but now that the verdicts are in; decisions have to be made. Therefore, this tour should look different as it should point out the pertinent things that will help your students make their final decision as to which school to attend. Of course, my daughter loves being a Cane, but your student may have specific things that will help them weigh out the pros and cons of each college.
Go with a list of questions, but not the kind of questions that you can just google an answer to. Don't be shy about asking them of your tour guide, financial advisor, a specific department or even students hanging out near the Shalala Student Center, where students go to eat, study and attend events. They can be your greatest resources.
For instance; how important is Greek life to your student? I always recommend students try to get a tour of a sorority or fraternity house if they envision rushing when they get to college. In order to do so, they will have to find someone who knows someone that can get you in. Perhaps you have a friend whose daughter or son is a member of a sorority or fraternity. Reach out to them before going. There are not Greek life tours, but you can certainly take a walk by the on-campus frat houses. Sororities, however, have suites in the Panhellenic Building. However, on a side note, do not let the condition of some of the frat houses scare you should you get into one. The boys tend to be much happier than their living conditions may reflect. Here is the UM low-down on rushing a sorority or fraternity at UM.
If your student has a health condition that makes having specific health center capabilities nearby of great importance; go check it out. Call in advance to see if you can tour the rather impressive facility.
One of the great things about UM is definitely the dorms. There are quite a few options which you can view here, but touring a dorm or two is so much better than seeing it on paper.  To go on an official UM campus tour you can schedule a visit, opt to attend an open house, or take a self-guided tour here. There are also virtual tours scheduled as well. Sing up for one; particularly if you can't get there any time soon. We like this YouTube dorm tour too.
Through an Informational Session & Campus Tour, you can learn about all the basics of UM. Via a self-guided tour, you may actually learn some of the things they don't mention – if you are curious enough; this is where the talking to people on campus comes in.
Some of the highlights should definitely include the Rathskeller with a beautiful view of the lake and undoubtedly many students hanging out between classes. The hangout spot in the evening is the Stage so if you stay late enough, you will get a good feel for what goes on after a long day of classes.  You must check out the pool, that is open to all students. And be sure to take a pic at the Rock by the famous U. The library, of course, is worth seeing, as you will surely be spending a great deal of time there over the next four years. Check out the fountain, surrounded by hammocks. Be amazed by the Wellness Center for fitness and take note that it has just about everything you can think of and probably some things you haven't yet. Perhaps one more photo should be taken by the Alumni Center Sebastian statue.
If you have a major in mind, do your research; set an appointment to speak with an advisor in that department. What programs do they offer? If you're religious, be sure to check out the student organizations on and around campus. There is something for just about everyone. You may want to visit the registrar's office to be sure that your credits would transfer from any AP, AICE, or dual enrollment classes too.
Finally, since you will be, if you aren't already, a Canes fan, you should take a peek at the Hard Rock Arena that will be the highlight of many fun football games to come. Sports can be a big part of college and UM has it all. Get your orange, green and white together and take a tour. By the way, I would start with a hat, as the sunshine is plentiful in Miami. That is part of its beauty!
Pass on these great tips, tell your friends and like us on Facebook, Instagram, Twitter, and Pinterest. Find out more about how to use HaveUHeard as a great resource. Sign up for other great tips at haveuheard.com.