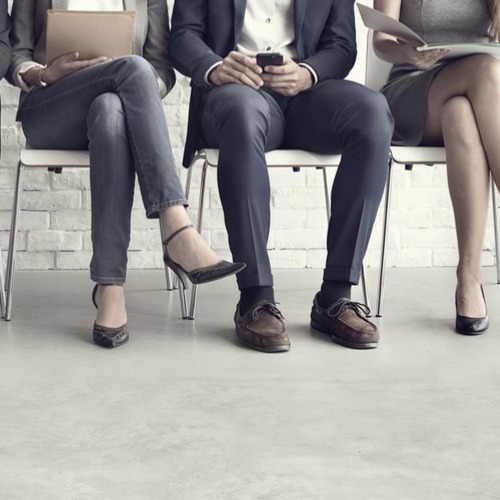 Get Ready For The Job Market!
Every semester as students at the University of Miami, we have the opportunity to attend various career fairs that showcase future employers. This experience is invaluable to any college student as we must meet with potential employers at some point during our time in school. Even as an underclassman, we can get to know companies for possible internships or employment in our future. My biggest piece of advice to someone just beginning in school is to get as much experience as you can. It's crucial that you have a chance to practice a little before it is the real deal. I can admit that at my first career fair, I didn't even know how to approach the recruiters.
Attending the general Career Expo, which is held once a semester, allows students of all colleges and majors to meet recruiters from across industries. This event is huge! It takes place in the Watsco Center, but there is no need to worry about being unprepared. The Toppel Career Center has resources available all semester long to get you ready to meet over 100 organizations ranging from professional sports teams to government agencies, and small startup companies. As a freshman, in two of my major-specific courses, I had turned in a resume, but mid-way through the second semester, I needed to make a few additions. I brought my resume into Toppel for a resume advising appointment and it was perfect in 30 minutes. Additionally, the Career Center offers assistance in creating a cover letter, and if necessary, a portfolio.
The most daunting aspect for me, however, was the business professional dress. Now for men, business professional isn't too complicated, but as a young woman, it is crucial that my clothing is on point. I had all of the pieces, I just didn't know how to put them together. I looked online to find that UM has online resources to help you know just what you should wear. The Pinterest boards were a blessing, and with a little help from my friends, I was dressed for success. If you do not own the pieces, that is where Sebastian's Closet comes in. Toppel offers free rental clothing that you can wear as well. The clothing can be rented during regular hours for up to a week. The people that work in the career center will always be able to help you pick the right outfit for whatever business needs you may have.  You can also check the local Thrift Stores for some great finds or our Dress for Success blog filled with tips on discounts for college students.
In addition to the Career Expo, other recruiting events for students that allow you to communicate with companies online; the Accounting Career Fair, in which accounting students can meet other employers in addition to the Big 4 firms; the Architecture Career Fair; and the Student-Athlete Career Fair. Visit Handshake to register for any of these events and look on the Toppel website for more information.
Pass on these great tips, tell your friends and like us on Facebook, Instagram,  Twitter, and Pinterest. Sign up for other great tips at haveuheard.com. Are you new to HaveUHeard? Here is how to best use the site.
By: Caroline Covington, UM Intern for HaveUHeard