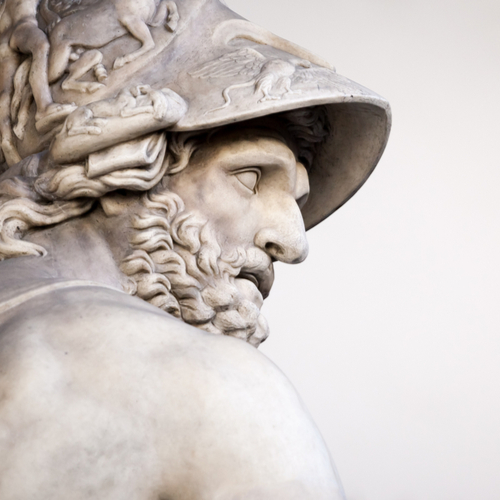 When You Need Fun Electives
As students at the University of Miami, we spend days leading up to class registration seeing what times and sections are available in CaneLink and searching ratemyprofessor.com. We all seem to want the same thing: not too early meeting time, reasonable length of time, and most importantly, a class we won't spend dreading all semester. Electives are the classes that can make your semester more fun. Use the following list to finish up your credit requirements, or build your cognates around.
ARH 131 & 132: Art History, Survey of Western Art I & II. 3 credit hours.
With Joel Hollander, all tests are take-home including the non-cumulative final. Both of these classes can be taken with an optional writing credit.
CLA 220: Greek and Roman Mythology. 3 credit hours.
For an easy A, all you need to do is go to class and pay attention. In-class quizzes, a midterm, and a cumulative final on fun ancient mythology that you probably already know.
ENG 201 & 202: World Literary Masterpieces I & II. 3 credit hours.
Two more classes to satisfy your writing credits! Most professors take attendance and participation which further boosts your grade.
KIN 201: Introduction to Sports Administration. 3 credit hours.
An introductory class for all sports administration majors and minors. The class is a breeze with one midterm exam and two basic papers. Must volunteer at one UM sporting event.
KIN 155: Biological Bases for Physical Activity and Health. 3 credit hours.
With only 3 exams and a simple project due at the end of the semester, KIN 155 is both informative and an easy class. Test questions come straight from the review packet. Class attendance is important and taken on Tophat with questions.
MCY 127: Evolution of Rock. 3 credit hours.
A music class for students that aren't in the Frost! Plus, you listen to rock music during the lecture. One paper and 3 exams.
DAN 291: Dance Movement Therapy. 3 credit hours.
Take this class with Kaminsky in the spring. Look for ways for it to satisfy your People and Society cognate. She's a passionate professor and wants the best for her students. A couple of quizzes and a project at the end, but attendance matters.
THA 140: Introduction to Dance. 3 credit hours.
An introductory dance class in the theater arts department. No assessments apart from your final, which is a dance.
Carolyn Covington, UM Intern
Pass on these great tips, tell your friends and like us on Facebook, Instagram,  Twitter, and Pinterest. Sign up for other great tips at haveuheard.com. Are you new to HaveUHeard? Here is how to best use the site.